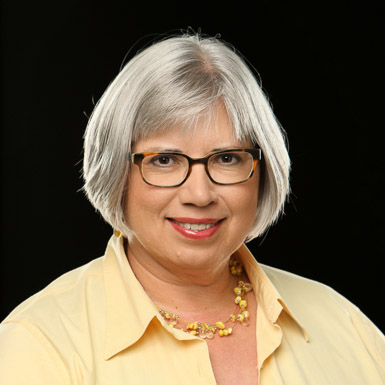 Education
MA, Journalism, University of South Carolina - Columbia
MEd, Teaching English, Bob Jones University
BS, English Education, Bob Jones University
Courses
About
An associate professor in the Department of Journalism & Mass Communication, Betty Solomon is a native of Virginia who moved to South Carolina to attend college. She earned an M.A. in journalism and mass communication from the University of South Carolina and an M.Ed. in English from BJU. She has taught courses in both the Division of English Language and Literature and the Department of Journalism & Mass Communication since 1978. From 1978 through 1986, she was the faculty advisor for The Vintage, the school yearbook, and since 1987, she has advised the student staff of the weekly, award-winning student newspaper, The Collegian.
She worked as a free-lance reporter for The Greenville (S.C.) News from 2003 until 2010. She has also published articles in Today's Christian Teen, BJU Magazine and The Voice of the Alumni. She is the author of The Evangelical Press: Development and Directions, her master's thesis published in 1993. She holds memberships in the Journalism Education Association, the Society of Professional Journalists and was selected for membership in Kappa Tau Alpha, a national journalism honor society.
She enjoys helping students improve their ability to communicate clearly and accurately and believes that Christians have an important role to play in the media today. Her passion is helping students develop a Christian worldview that permeates everything they do, including their writing. She teaches courses in newswriting, reporting, copyediting, editorial and opinion writing, and public relations.
She was honored in 2013 by the Bob Jones University Alumni Association with its Distinguished Servant Award.
When she's not teaching, she enjoys researching her family genealogy, cooking, crafting and spoiling her boisterous miniature schnauzer, Barney.