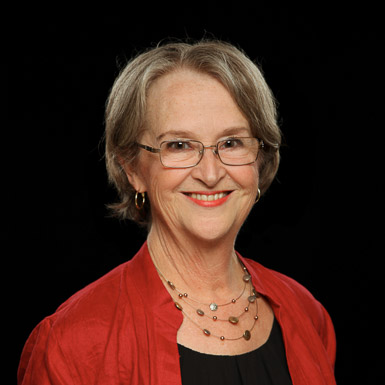 Education
MEd, Reading, University of South Carolina - Columbia
BS, Elementary Education, Bob Jones University
Courses
About Connie
Mrs. Collins has a wealth of experience in education, having taught 5th grade before joining the faculty of BJU's School of Education. Her degrees are in Elementary Education from BJU, and a masters in Reading with Early Childhood Education from the University of South Carolina. Her primary ambition has always been to prepare Christian teachers to be models of life and learning.
As an Associate Professor, her teaching responsibilities in the School of Education encompassed teaching a long-ago-favorite Materials and Methods as well as Teaching Language Arts, Instructional Technology, developing a Diagnostic and Prescriptive Reading course for Elementary Education teachers and another for Classroom Management. She very much enjoys working with seniors as a student-teaching supervisor as well as helping rising students as a Freshman Seminar coach. Though technically not a part of her teaching, Mrs. Collins relishes social media because, through it, she is able to connect with generations of her students and, thus, remain an active part of their lives. She is currently the Program Coordinator for the Early Child Care and Development associate degree program as well as teaching Elementary and Early Child Care courses, and Freshman Seminar.
On her 40th anniversary of classroom teaching, Mrs. Collins was honored by Greenville County officially designating one day as Constance C. Collins Day. At the same time, the South Carolina House of Representatives unanimously honored this "teacher's teacher" for a lifetime of service to her school, her community, and state. Among the House members voting for this was a former 5th grade student.
She is the oldest of four children, each earning an undergraduate degree at Bob Jones, three of whom still work there. It has always been her joy to guide and nurture children. Her special joy, though, is being grandmother to four boys. She is captivated by the miracle of their development, especially in language and reading skills. She and her husband of 41 years enjoy the outdoors. They camp and participate in running road races, more often with her cheering and encouraging him.