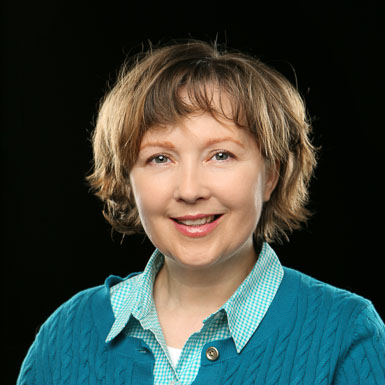 Education
PhD, Linguistics, University of Georgia
MA, English, Virginia Polytechnic Institute and State University
MEd, English Education, Bob Jones University
BA, Piano, Bob Jones University
About
Bio: Dr. Martin graduated from Bob Jones University with a B.A. in piano performance and an MEd in English Education. She earned a graduate degree in English from Virginia Tech and then completed a PhD in linguistics from the University of Georgia. Dr. Martin has taught at Bob Jones University since 1986, divided up by a four-year leave of absence to complete her doctoral work.
Dr. Martin teaches in BJU's summer missionary linguistics program, and she has consulted with Bibles International, an organization that works to improve literacy around the world by translating God's Word into the mother language of many who have never seen a Bible. As part of her consulting work, Dr. Martin taught linguistic concepts to indigenous translators in northeast India. She serves on a committee that oversees the certificate program for Teaching English as a Second Language (TESL), and she is a member of several linguistics-oriented groups. Dr. Martin has also taught private piano lessons in her home for many years.
Dr. Martin and her husband have three children, a son (BJU, 2012) and two daughters. In her spare time she enjoys reading and watching soccer games.