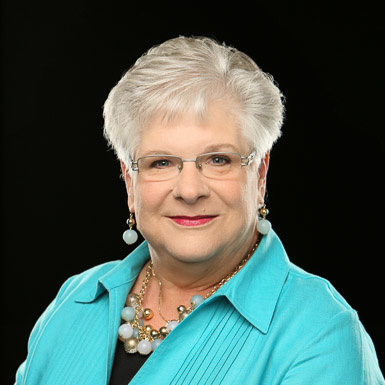 Education
MAT, Home Economics, Winthrop University
BS, Home Economics, Bob Jones University
Courses
Architectural Drawing & Design (IAD 101)
History of Architecture & Interior Design (IAD 240)
Introduction to Interior Architecture & Design (IAD 102)
About Diane
Mrs. Diane Mattox has more than forty years of academic experience as a college teacher and professor, department head of the interior design department, and division chairman of the Family and Consumer Sciences Division. She designed and wrote the 60-hour BJU Bachelor of Fine Arts in Interior Desigh program to meet the Council for Interior Design Accreditation standards. She speaks for professional organizations and church groups. She also does free-lance interior design work for local clients, both residential and commercial, and has also worked as a commercial interior designer on the BJU campus for ten years.
In an increasingly materialistic world, Mrs. Mattox strives to produce competent and skilled design professionals who have polished talent, refined good taste, well-honed technical skills, an excellent and ethical commitment to work, and an enthusiastic, joyful and Christ-honoring focus on their clients, with the ultimate purpose of glorifying God. She begins teaching the first-year students by discussing the philosophy of beautiful spaces, guiding the students to the understanding that for the Christian, a lovely home or work space is not the end goal for which to strive, but is simply one of many resources to be employed as a means to point people to Christ. And of course, every space must be not only beautiful, but also functional and efficient for the people who will use that space. In other words, good interior design is for people with whom we work and play and fellowship. No one will take any material thing into death with them, but souls are eternal.
Mrs. Mattox is a member of Heritage Bible Church and is in charge of the Welcome and Information Center there. In addition, she is a substitute driver for Meals on Wheels and a volunteer for interior design projects at Legacy Charter School. She enjoys refinishing furniture and reading, especially books about history, architecture, and design. And she enjoys traveling to visit museums and to study architecture and history. She also has five grandchildren and their parents in the local area with whom she enjoys spending time.