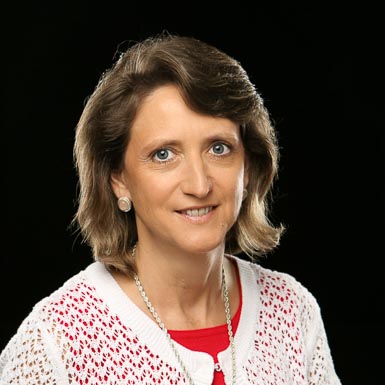 Education
PhD, Mathematical Sciences, Clemson University
MS, Mathematical Sciences, Clemson University
BS, Mathematics, North Georgia College & State University
Courses
About Debbie
Debbie has enjoyed Mathematics and solving problems since she was in grade school. In her teen years and early college years she thought she wanted to be a Mechanical, Architectural, or Aeronautical Engineer. During her Sophomore year in college she decided to major in Mathematics and pursue minors in Physics and Computer Science. She felt this would give her a broader base of knowledge to work from when going to Graduate School.
Debbie obtained her Master of Science degree in Mathematics with a concentration in Computational Analysis, thus continuing the math/computer science theme. After completing her Masters degree, she worked in industry for three years as a Mechanical Engineer for Michelin Corporation supporting an in-house developed computer program that was used to design tires. She was also able to do some special design projects using this same computer program.
During her time working at Michelin, Debbie felt the Lord calling her back to teaching. She had taught mathematics courses while obtaining her Masters degree and thoroughly enjoyed teaching. After much prayer she went back to school to obtain her PhD in Mathematics with the goal to teach in college. She has now been teaching mathematics and computer science courses in college for over 20 years. Debbie loves seeing her students grasp the mathematical and computer science concepts that she is teaching. It is especially rewarding to see the students that are not math or computer science or engineering majors grow in their mathematical and logical thinking skills. Each person uses mathematical and logical thinking skills every day in many aspects of their lives. It is Debbie's joy to help each of her students develop these skills so that they can better serve the Lord with their lives.