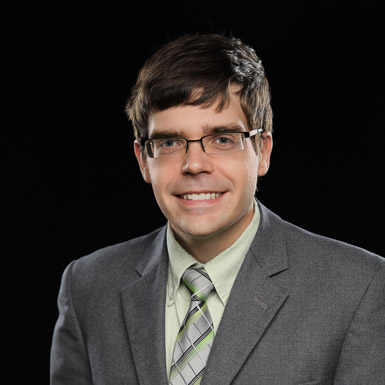 Education
MS, Computer Science, Clemson University
BS, Computer Science, Bob Jones University
Courses
About Travis
Ethan Travis McGee is a Adjunct Professor in the Department of Computer Science at Bob Jones University. He has worked for M33 Integrated Solutions as a language and calculation engine developer, and he has worked as a contractor for several smaller companies in the Greenville area. He is also a contributor to varied open-source projects, some of which he authored. Ethan was brought to BJU after completing his MS at Clemson University. He felt called to pursue a career in academia, and he followed through by joining the University as an adjunct professor in December of 2013.
Ethan brings a mixture of strong theoretical focus coupled with applicable experience to his classes. His students can expect to learn about the mathematical background that brought the modern computer into existence while also learning lessons that will apply to their everyday work. Ethan is interested in computer languages and regularly takes the time to learn newly developed languages. He is also interested in Software Architecture, Compilers, Application Development, Foundation Theory, Game Theory and Biometrics.
When not teaching, Ethan enjoys an active outdoors lifestyle. He can often be found hiking in the nearby mountains or running in one of Greenville's many parks. Ethan also enjoys cycling, swimming and kickboxing. A native of South Carolina, Ethan McGee holds a Bachelor of Science in Computer Science from Bob Jones University and a Master of Science in Computer Science with a focus in Theoretical Foundations from Clemson University.