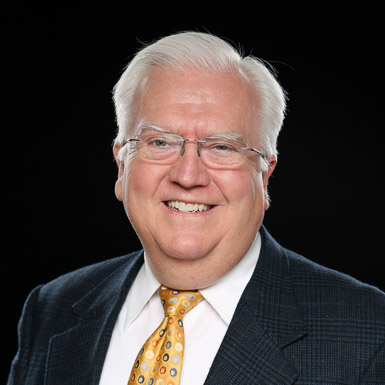 Education
BS, Bible, Pillsbury Baptist Bible College
MA, Piano, Bob Jones University
BA, Piano, Bob Jones University
About Ed
Mr. Carl Edward Rea is Associate Professor of Piano at Bob Jones University, where he teaches music theory and applied piano and organ, assists the university organist, accompanies students and faculty and oversees maintenance, acquisitions, and rebuilding of the University's nearly 200 pianos. He holds the Master of Arts in Piano Performance from Bob Jones University. He also served on the faculty Pillsbury Baptist Bible College, Owatonna, Minnesota. He did additional study at Pillsbury Baptist Bible College and Central Baptist Theological Seminary, Minneapolis. Mr. Rea has taught on the college level since 1981 and has guided students to successful careers in music. The Reas have ministered in church music programs in South Carolina, where they serve as organist and pianist at their church, Mount Calvary Baptist Church, Greenville, as well as in Michigan, Minnesota, Arizona, Missouri, and California.
With his wife, pianist Judith Weiss Rea, he concertizes throughout the United States and internationally. In past years the Reas have performed in Germany, Russia, Ukraine, the Netherlands, Singapore, Korea, the Philippines, and Japan. The Reas have been guest musicians at the Pacific Rim Fundamental Baptist Fellowship International in Singapore and the Philippines. On two visits, they have been guest lecturers/performers at the Bob Jones Memorial Bible College, Manila, Philippines. They recently were invited guest teachers and musicians in San Francisco, California where they provided private piano, organ, and hymnplaying lessons, music theory instruction, and choral workshops.
Mr. Rea has served as an adjudicator in the southeastern and central United States. He is an active member of the Piano Technicians Guild. He regularly attends regional and national PTG conferences and has hosted local chapter meetings, to acquaint students with the Guild and the profession of piano technology. In their travels, to be acquainted with the piano and organ industry, Mr. Rea has toured the following: the Bösendorfer Fabrik, Vienna, Austria, Yamaha Piano Factory, formerly of Thomaston, Georgia, Kawai Piano Factory, Ryuyo, Japan, Mason & Hamlin Factory, Haverhill, Massachusetts, Reuter Organ, Lawrence, Kansas, Quimby Organ, Warrensburg, Missouri and the Dampp-Chaser Corporation, Hendersonville, North Carolina and the Mapes Piano String Company, Elizabethton, Tennessee. He is also a member of the Automatic Music Instruments Collectors' Association, the Friends of the Wanamaker Organ, and the Organ Historical Society.