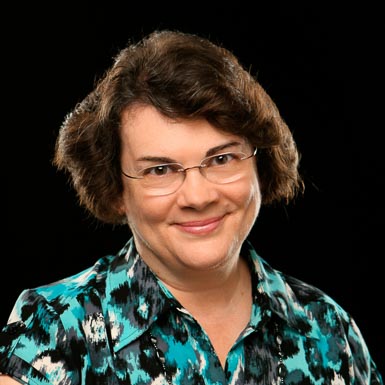 Education
MSN, Nursing, Gardner - Webb University
BS, Nursing, Bob Jones University
About Gloria
After graduating from the Williamsport Hospital School of Nursing, I worked on a medical-surgical unit, a protective care unit, and an ICU step-down unit. I enrolled in Bob Jones University (BJU) and earned a Bachelor of Science degree with a major in nursing. While in Greenville, I worked at Barge Memorial Hospital at BJU and at Greenville General Hospital. Upon graduation, my husband, David Eoute and I moved to Murfreesboro, Tennessee to work at the Bill Rice Ranch, a large Christian camp, where I served as camp nurse for 17 years. In 1995, the Lord called our family back to Bob Jones University, and I started working as a nursing lab coordinator in the Division of Nursing. In 2008, I earned a Master of Science degree in nursing with an education emphasis from Gardner-Webb University in Boiling Springs, North Carolina, and began teaching full-time in the Division of Nursing.
I teach the Interpersonal Skills for Nurses course on the freshman level. On the sophomore level, I am the course coordinator for Fundamentals of Nursing, Beginning Physical Assessment, and I team teach Beginning Medical-Surgical/Geriatric Nursing. I lecture in the classroom, teach skills in the lab, and guide students in their clinical experience at various healthcare facilities. In addition to teaching nursing, I teach a Sign Language course for the Division of Speech Communication. The Lord has given me a love for teaching, and I strive to engage the students in the learning experience whether in the classroom, lab, or clinical setting by using various active learning strategies. My desire is to glorify God through teaching and encourage students to use the knowledge and skills they are gaining to serve God and others.
The Lord has blessed our lives with eight lovely grandchildren, five girls and three boys. I enjoy playing, reading, singing, and having tea parties with them. Two grandsons live in Hawaii, and we spend time with him in the summer when we work at the camp his dad co-directs. My husband and I enjoy biking rails-to-trails around the country. I also like reading (Jane Austin is my favorite author), working in the garden, baking, and playing with our sweet long-coat Chihuahua named Bella.