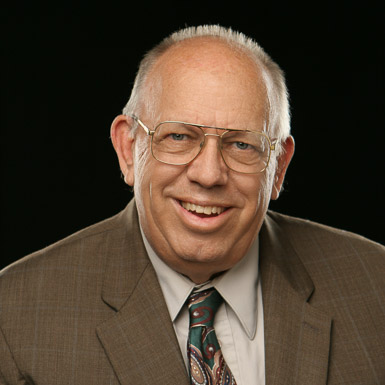 Education
PhD, Mathematics, Clemson University
MA, Mathematics, Eastern Illinois University
BSE, Mathematics, Eastern Illinois University
About Gary
Dr. Gary Guthrie earned a Math Education bachelor degree in anticipation of a life-long ministry of teaching students how to love math. As an undergrad he was chosen as the outstanding freshman math student and was awarded the E.H. Taylor award for outstanding performance in mathematics. He immediately continued on for his master's degree in Mathematics At Eastern Illinois University, emphasizing classes in abstract algebra.
In 1966, he and his wife and newborn twins left their beloved Illinois and embarked on the Lord's exciting journey for a life of teaching at Bob Jones University. So exciting has been that journey that they often reflect that they have never been to "work" a day of their lives! The students and atmosphere of BJU are wonderful!
Dr. Guthrie took a sabbatical in 1969 to achieve a PhD at Clemson University in as short of time as possible and return to teaching at BJU. By God's grace, he completed the PhD in math with a statistical emphasis in 1973.
Dr. Guthrie continues to be interested in applied statistics and has authored a college textbook for business and actuarial students.
Dr. Guthrie and his wife have 13 grandchildren and enjoy all kinds of activities with them from babysitting to camping to fishing to tennis. He has also coached youth soccer for nearly 40 years. In its first season, ten of the players on the Bruin soccer team have been members of teams he had coached. He also takes great joy in rebuilding British Leland cars, MGB, MGB GT, MG Midget, Triumph Spitfire, TR6 etc. He is currently am rebuilding my 34th and 35th ones.