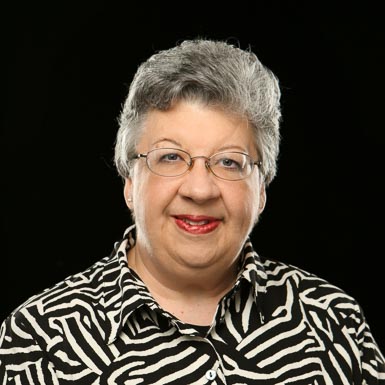 Education
MA, Piano, Bob Jones University
BA, Piano, Bob Jones University
Courses
Intermediate Keyboard Playing in Church Ministry I (CM 103)
Intermediate Keyboard Playing in Church Ministry II (CM 104)
About Judy
Judith W. Rea is an Assistant Professor of Piano at Bob Jones University, where she teaches applied piano, class and private hymnplaying, and rudiments of music theory, and she serves as a service pianist. She holds the Bachelor of Arts (1980) and the Master of Arts (1982) in Piano Performance from Bob Jones University. Mrs. Rea has taught on the college level since 1980 and has guided students to successful careers in music. Mr. and Mrs. Rea have ministered in church music programs in several states. Mrs. Rea now serves as a pianist at their church, Mount Calvary Baptist Church.
Mrs. Rea has performed in Germany, Russia, the Netherlands, Singapore, Korea, Philippines, and Japan, as well as throughout the United States. She frequently performs with her husband, pianist/organist Carl Edward Rea. The Reas have been guest musicians at the Pacific Rim Fundamental Baptist Fellowship International in Singapore, 2006, and the Philippines, 2009 and 2013. Judith Rea has been a visiting lecturer/performer at the Bob Jones Memorial Bible College, Manila, Philippines. The Reas were recently guest teachers and musicians at the invitation of Hamilton Square Baptist Church, San Francisco, California where they provided private piano, organ, and hymn playing lessons, music theory instruction, and choral workshops. Mrs. Rea has served as an adjudicator in Missouri, Minnesota, Iowa, North Carolina and South Carolina.
Training students to serve the Lord in the local church through music is Judith's goal. She strives to find the best way to communicate to her students. Mrs. Rea endeavors to know her students personally and enjoys trying to make them always feel welcome to share their concerns. The Reas have two sons and Mrs. Rea is helping the younger son finish his last year of high school through homeschooling. This experience is valuable in understanding needs of some University students coming from homeschool backgrounds.