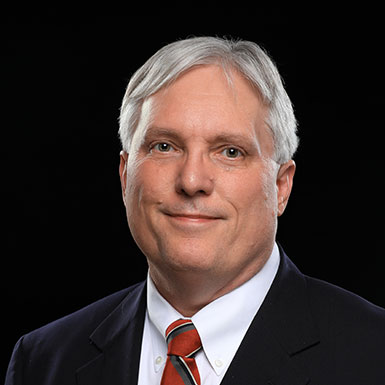 Education
PhD, Computer Science, North Carolina State University at Raleigh
MA, Computer Science, North Carolina State University at Raleigh
BS, Computer Science, University of North Dakota
Courses
About Jim
Dr. Yuill joined the BJU faculty in December 2019. He has over 25 years of experience in computer-systems, including 15 years in computer-security research and development (R&D), seven years in operating-systems development at IBM, and five years of university teaching. He holds MS and PhD degrees in computer science from North Carolina State University (NCSU). His PhD thesis was in computer security.
Dr. Yuill worked in computer-security research at NCSU for nine years. Most of this research applies military theory and practices to computer-security, including incident response, and the design of deception-based systems. Dr. Yuill has a number of publications, and several are highly cited. He has presented his research at the Office of the Secretary of Defense on several occasions, and he has obtained research funding from the Department of Defense (DoD). Dr. Yuill taught at NCSU for five years, which included obtaining a course-development grant from IBM. Dr Yuill has also worked in computer-security R&D at military contractors, for seven years. This included five years in Lockheed Martin's computer-security research group. Dr. Yuill has a Top Secret clearance with the DoD and Federal-government.
Dr. Yuill has strong interest in mentoring disadvantaged children. For over 10 years he was a volunteer vocational-education teacher at an inner-city Christian children's home. He started the home's vocational-education program, recruited other volunteer teachers, and they set-up several workshops. He and his wife attend Hampton Park Baptist Church, along with their four children.
Dr. Yuill is currently teaching freshman programming courses involving the programming languages VB.Net and Python. He is mentoring two students taking CpS 481: Applied Cybersecurity. Additionally, he is instrumental in the launching of BJU's cybersecurity major.