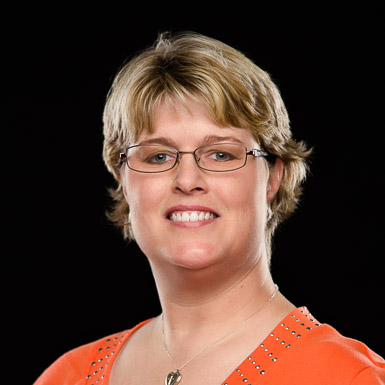 Education
DNP, Doctor of Nursing Practice, Liberty University
MSN, Nursing Education, Charleston Southern University
BSN, Nursing, University of South Carolina - Columbia
BS, Business Administration, Lander University
Courses
Maternity/Women's Health Nursing (Nu 317)
Pediatric Nursing (Nu 306)
Pediatric Nursing Clinical (Nu 396)
About Kathryn
Hello and welcome to my profile. I grew up in Greenville, South Carolina and always had a great respect for Bob Jones University (BJU). Nursing was not my first career. I worked in business administration for 15 plus years, but I did not feel that I was doing what God wanted me to do. I began to pray that God would do His will in my life and show me what career it was He wanted me to pursue. I received the "calling" to become a nurse after my mom was diagnosed with breast cancer in 2009.
I went to nursing school with the hopes of becoming an Oncology Nurse Practitioner. However, while I was in nursing school, I found an interest in what my professors were doing; teaching future nurses. I received my Bachelor of Science in Nursing from the University of South Carolina Upstate. I completed my Master of Science in Nursing Education from Charleston Southern University in December 2014. My first full time nursing job was in High Risk Antepartum / Labor and Delivery at Spartanburg Medical Center (SMC). What an amazing experience it is to witness the miracle of birth on a daily basis. During my time in L&D, I would work in the Neonatal Intensive Care Unit (NICU) when they needed help. I transitioned to NICU at SMC at the end of 2014 and work as a Level III NICU nurse. I also worked at SMC Gibb's Cancer Center's In-patient Oncology and Palliative Care PRN. In August 2015, I began working at BJU. Since working at BJU, I started working on my Doctor of Nursing Practice (DNP) and by God's grace I completed my DNP in November 2018.
My children all have 4 legs and paws. For fun I spend time with family and friends, go hiking, driving through the mountains, play with my dogs and work in my yard. I volunteer with the church helping to feed the needy every 2nd Saturday of the month. I also help with the youth group with mentoring students and teaching classes on Sundays and Wednesdays.