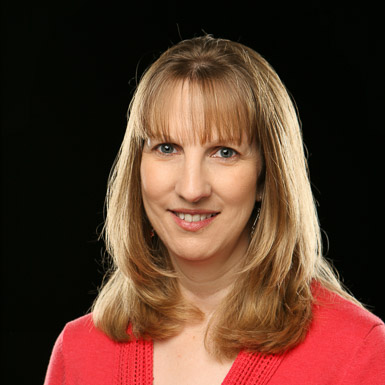 Education
PhD, Reading Education, Oakland University
MAT, Reading Education, Saginaw Valley State University
BS, Elementary Education, Bob Jones University
About Lisa
Lisa Midcalf is Associate Professor in the Division of Teacher Education. She earned her BS in Elementary Education from Bob Jones University in 1986, an MAT in Reading from Saginaw Valley State University in 2005, and a PhD in Reading Education with a concentration in Children's Literature from Oakland University in 2008. Recent courses taught at Bob Jones University include Teaching Reading (Pre-K – 3), Teaching Reading and Writing in the Content Areas (5-8), Teaching Reading and Writing in the Content Areas (9-12), Prescriptive Reading Practicum, and Critical Issues in Education. She is also Director of the Academic Resource Center.
With over 20 years of classroom teaching experience, she brings to her students the knowledge of being an elementary, middle school, and high school teacher in both public and Christian schools. In 2000, she began working in higher education by tutoring math and English in the Teaching/Learning Center for Delta College. In 2004 she became adjunct faculty for Saginaw Valley State University as well as for Oakland University in 2007. From 2008-2010 she was Assistant Professor of Teacher Education at Saginaw Valley State University.
She has conducted numerous workshop sessions on various reading topics as well as presented her research findings at local, state, and national conventions including the National Council of Teachers of English Conference and the Literacy Research Association Conference. Her area of interest is content area reading instruction at both the elementary and secondary levels.