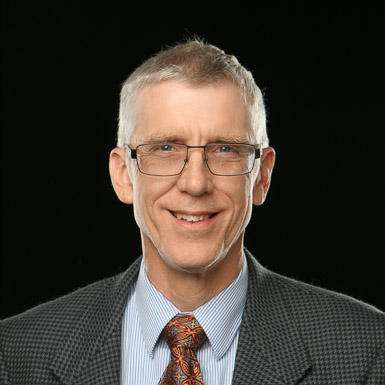 Education
PhD, Music Theory, University of North Texas
MA, Music Theory, Eastman School of Music
BA, Piano, Bob Jones University
Courses
About Mark
Following piano studies at the Clarkston Conservatory of Music and summer music camp at Michigan State University, Mark enrolled in BJU, graduating with a degree in piano performance under the direction of Laurence Morton. Continuing studies at the Eastman School of Music, he was taught by Douglass Green, David Beach, David Russell Williams, Robert Gauldin, Dorothy Payne, and Blair Cosman (piano and composition). His masters' thesis on three compositions of Howard Hanson was the impulse for further investigations into several works including Hanson's Symphony No. 6, which led to presentations at regional music theory conferences in 2014 and 2015. After concluding his studies at Eastman in 1976, Mark returned to BJU, continued piano studies with Morton, and taught piano lessons and music theory classes. Further study at the University of North Texas with Cecil Adkins, Benito Rivera, Robert Wason, Edward Latham, Thomas Clark, Gene Cho, Lester Brothers, and Fred Kern, led to the PhD in music theory in 1988. His dissertation, entitled "Transposition and the Transposed Modes in Late-Baroque France, concerned both attitudes toward the transposed modes and practices of transposition by singers and instrumentalists and was based on an extensive study of contemporaneous treatises and journal articles. While at UNT, Mark studied with Steve Harlos and Larry Walz and presented a full-length piano recital with the assistance of his wife, Joan Love Parker.
Upon his return to BJU, Mark initiated computer-assisted instruction (CAI) for the music theory classes. Several generations of aural skills software were implemented over the years in the theory curriculum, including GUIDO, Music Lab, and Practica Musica. Use of the CAI software greatly enhanced students' grasp of aural skills. Mark also developed programmed ear-training assessment drills which were used briefly and were superseded by computer-based platforms. For many years, Mark supervised group piano instruction, oversaw the design and setup of a new Roland keyboard lab, and supervised maintenance of the equipment. Following this, he oversaw the design and equipping of the new music technology lab and served as chair of the Department of Music Technology until this department was absorbed into another department.
Mark teaches core music theory courses, piano lessons to music majors, minors, and non-majors, a course in post-tonal compositional techniques, two courses in Schenkerian analysis, and Stylistic Analysis I and II. He has compiled numerous ear-training drills into an Aural Skills Syllabus, which formerly was a required text for the core aural skills curriculum and continues to be used by faculty.
Mark's research interests are broad and ongoing. He has authored a text, Compositional and Stylistic Foundations of Western Music, that has been in continuous use in his courses Stylistic Analysis I and II for many years. Following the Fourth International Schenker Symposium at Mannes College in 2006, Mark studied with Edward Laufer, a leading Schenkerian analyst. Current research areas include counterpoint in the Baroque, Classical, and Romantic eras, voice leading using Schenkerian analysis, late-Romantic harmony, and post-tonal techniques.
Mark resides in Greenville, SC with his wife Joan, pianist, and German Shepherd, Ula.