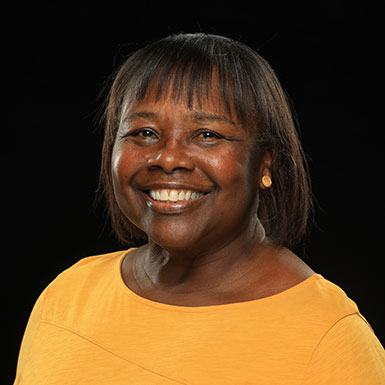 Education
MS, Special Education, Kansas State University
BS, Elementary Education, Kansas State University
BS, Speech Pathology and Audiology, Kansas State University
Courses
About
While I was serving in the US Army as a Behavior Science Specialist assigned to the Army Retraining Brigade at Fort Riley, KS, I was told by my supervisor, LTC Momiyama, that I should become a teacher. I never thought about becoming a teacher. I was surprised that he thought that I should become one. I earned a BS in Speech Pathology/Audiology at Kansas State University (KSU) in 1977. After completing my second enlistment in December 1985, I enrolled in the Special Education Program at KSU. While at KSU, I completed a BS in Elementary Education and a MS in Special Education. I held the following teaching positions: Learning Disabilities (LD) Resource teacher at Smith Center Elementary and Manhattan, KS school district, an Itinerant LD teacher at Lebanon Elementary, a homebound teacher, and Behavioral Disorders (BD) teacher. Next, I was a preschool teacher at Faith Baptist Childcare Center and a Christian educator at Faith Bible Academy. During my teaching experiences, I taught learners who had various types of disabilities, such as LD, ADHD, ASD, and IDD. Seven years ago, I completed my Applied Behavior Analysis (ABA) training as a line therapist to work with children with autism. I am presently pursuing an opportunity to complete my EdD in Special Education.
Currently, I am a faculty member in the School of Education & Human Services and the Program Coordinator for the Special Education Program at Bob Jones University. As a faculty member, I am responsible for teaching the Educational Procedures: Mild Disabilities, Characteristics: Emotional Disabilities, Characteristics: Intellectual Disabilities, Behavioral Management, and Assessment in Special Education courses. In addition to teaching these major special education courses, I supervise teacher candidates in their sophomore and junior field experiences. Additionally, I take students to local professional development meetings and state conferences and invite them to present with me.
As a community member, I teach a preschool Sunday School class and volunteer to help prepare meals for families living in the Ronald McDonald House. I support the fundraising activities for Hidden Treasure Christian School, STRIDES (i.e., Christian nonprofit tutoring center), and PMAC, (i.e., Christian nonprofit afterschool program). I support the Council of Exceptional Learners and the International Dyslexia Association. Also, I invite students to help me with Hidden Treasure Christian School's annual fundraiser and BJU Uday in the fall. I love baking, reading, traveling, crocheting, watching sports, and playing board games. Additionally, I like playing softball, volleyball, miniature golf, and jogging.