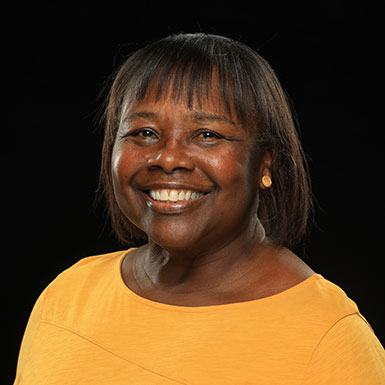 Education
MS, Special Education, Kansas State University
BS, Elementary Education, Kansas State University
BS, Speech Pathology and Audiology, Kansas State University
Courses
About
She is a faculty member in the School of Education and the Program Coordinator for the Special Education Program at Bob Jones University. Recently, she completed her Applied Behavior Analysis (ABA) training as a line therapist to work with children with autism. She earned the following degrees: BS in Speech and Language Pathology/Audiology and Elementary Education and a MS in Special Education. She is presently working on an EdD in Special Education. Prior to assuming her present positions at the University, she held the following teaching positions: Learning Disabilities (LD) Resource teacher at Smith Center Elementary and Manhattan, KS school district, an Itinerant LD teacher at Lebanon Elementary, a homebound teacher, and Behavioral Disorders (BD) teacher. Next, she was a preschool teacher at Faith Baptist Childcare Center and a Christian educator at Faith Bible Academy. During her teaching experiences, she has taught learners who had various types of disabilities, such as LD, ADHD, and ASD.
As a faculty member, she is responsible for teaching the Introduction to Exceptional Learners, Educational Procedures: Mild Disabilities, Characteristics: Emotional Disabilities, and Assessment in Special Education courses. In addition to teaching these major special education courses, she supervises teacher candidates in their field experiences. She takes students to local parent meetings and local, state, and regional conferences.
As a community member, she helps teach a Preschool Sunday School class and volunters to help prepare meals for families living in the Ronald McDonald House. She supports the fundraising activities for Hidden Treasure Christian School and Autism STRIDES. She is a member of the Council of Exceptional Children (CEC) and the President for the Teacher Education Division of CEC. She is board member and treasurer for the South Carolina Branch of International Dyslexia Association. She loves to bake, read, travel, crochet, watch sports, play games, and sew.