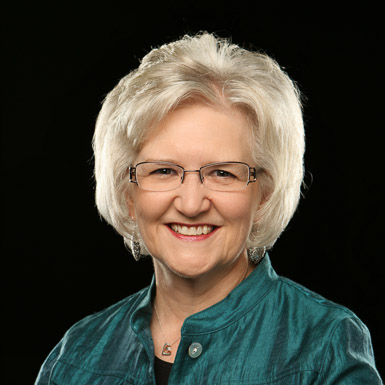 Education
MS, Counseling, Bob Jones University
BA, Bible, Bob Jones University
About Pat
Pat holds a degree in Bible and a master's degree in Biblical Counseling, both from Bob Jones University. She is certified as a biblical counselor by the Association of Certified Biblical Counselors. She developed classes on the Biblical Role of Women and Counseling Women, both of which she has taught for over ten years. Her many hours of counseling women have provided real-life experience related to each of her classes. For nearly forty years, she has spoken regularly at seminars and retreats, both alongside her husband, Jim Berg, and at women's events, on the subjects of knowing God, Christian growth, the woman's roles, and various counseling topics.
In her classes, Pat emphasizes to her students the importance of knowing God through His Word, learning His plan for them, and growing in obedience to Him. She urges her students to become women of the Word, able to counsel themselves and others who need their help. One of her greatest joys in teaching is her students' coming to embrace God's plan for them as they learn to understand and shed the misconceptions they might have previously held about God's intentions for them.
Pat has three married daughters and eleven grandchildren. She is heavily involved in ministry in her local church. She assists Jim in his ministry as teacher of the singles' Sunday school class. She is involved in the music ministry of the church. In 2010, Jim and she began a ministry to addicted people, Freedom That Lasts®, which has grown to approximately eighty attendees every Friday night.