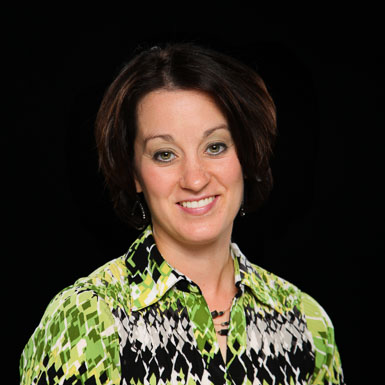 Education
DA, Music, Ball State University
MMus, Voice Performance, Bob Jones University
BMus, Voice Performance, Bob Jones University
Courses
About Shellie
Shellie Beeman, Lyric Soprano, earned her D.A. degree in Voice Performance with a secondary emphasis in Speech-Language Pathology from Ball State University under the voice instruction of Dr. Meryl Mantione, mezzo-soprano. Her passion is Vocal Pedagogy. As a voice technician and vocal health advocate, she delights in merging the gap between voice science, artistic musicianship, and the medical arts. Dr. Beeman is a Certified McClosky Voice Technician through the McClosky Institute of Voice and enjoys working with the voice care team to habilitate injured singers. In 2017 she completed training from the Contemporary and Commercial Music Vocal Pedagogy Institute at Shenandoah University. From 2006-current, her teaching career includes Assistant Professor of Voice at Bob Jones University, Assistant Professor of Voice at Adams State University, Adjunct Professor of Voice at Indiana Wesleyan University, Instructor of Music and Voice Area Coordinator at Northland International University, privately owned studios in Chicago, IL and Muncie, IN, and Mentored Teaching Internships/Assistantships in Voice and Diction at Ball State University and Bob Jones University. She currently serves on summer faculty with the McClosky Institute of Voice. She is an active performer, master class clinician, and adjudicator, as well as a current member of the National Association of Teachers of Singing, NAfME, College Music Society, and Classical Singer. As a sought after conference clinician, Dr. Beeman has presented clinics on the McClosky Technique and vocal health for the music educator and singer in Indiana, Colorado, and South Carolina. She is a published author with Elsevier's Journal of Voice and a contributing author for the upcoming book, Voice Teacher's Cookbook, part of Garwood Whaley's highly successful and intuitive "Music Cookbook Series" published through Meredith Music Publications.
Shellie's operatic performances through the years have included the roles of Adina in L'Elisir D'Amore, the Dew Fairy in Hansel and Gretel, Lauretta in Gianni Schicchi (a personal favorite), and Maddalena in Andrea Chenier. She was also a featured soloist in the Gingerbread Chorus and Angel Ballet of Hansel and Gretel and a chorus member in Dido and Aeneas and Lucia di Lammermoor. Additional performing roles include: Irene Molloy, Hello Dolly!; Tuptim, King and I; and Widow Corney, Oliver! She has also performed the roles of Amy in Little Women, Toilette in The Imaginary Invalid, and Katie in Katie's Christmas Dolls. She has had the privilege of working with Professional Singers, Teachers, and Master Class Clinicians such as International Soprano, Dominique Labelle; Vocal Coach, Donna Loewy; Pianist and Vocal Coach, Joy Puckett Schreier; Vocal Coach and Pianist/Organist, Jonathan Moyer; Baritone, Kim Josephson; Ms. Inci Bashar, Classical Singer Teacher of the Year (2009); Vocal Coach, Professor Richard Boldrey of Northwestern University; and Voice Teachers, Maria Argyros, Grant Lewis, Chris Gilliam, Mary Hagopian, Pam Dunbar, Fritz Robertson, Judith Haddon, Michael Best, and Patrice Michaels. Her love for classical music and opera led her to the academic arena, where she could become the teacher behind the artist. Dr. Beeman currently teaches voice and voice courses at the undergraduate and graduate levels, where she enjoys fostering the artistry of the next generation of singers, teachers, and performing artists.
Shellie's greatest love and hobby is her dog, Leo. They enjoy long walks and quiet evenings together, and are very much two peas in a pod.
To learn more about Dr. Shellie Beeman, please visit her website at: http://shelliebeeman.wixsite.com/classical-music