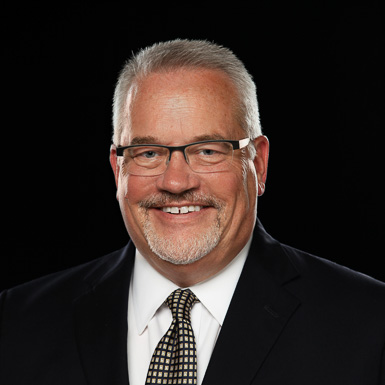 Education
PhD, New Testament Interpretation, Bob Jones University
MA, Bible, Bob Jones University
BA, Bible, Bob Jones University
Courses
About Steve
Steve Hankins completed a B.A. in Bible and Public Speaking (1975), and M.A. in Bible (1977), and a PhD in New Testament Interpretation (1993) from Bob Jones University. He began his 26-year undergraduate teaching ministry part-time in 1975, and then in 1977 began teaching full-time for the next 24 years. He taught various Bible and ministerial training courses. He also authored student and teacher Bible textbooks for junior and senior high school students, two Bible study books for college students, and several Bible devotional guides for elementary age children.
In 2000, Dr. Hankins was appointed as the Dean and Professor of New Testament Interpretation and Preaching in the Seminary and Graduate School of Religion at Bob Jones University. He oversees the faculty, students, academic programs, events, and the publishing ministry of the Seminary. He also, along with the other University deans, assists daily in overseeing the academics and operations of the University. While serving at the University and Seminary, Steve has served as the evangelistic director of one fundamental church, the interim pastor of two other fundamental Baptist Churches, the associate pastor of a fourth, and the senior pastor of another church in the Greenville, SC area . He helped found Frontline Missions International, an evangelistic, educational, and financial assistance ministry for limited access countries around the world and for 21 years traveled in the U.S. and internationally promoting this work. Representing the University and Seminary, Steve has preached in approximately 500 churches, evangelistic services, Bible and missions conferences, and camps. Evangelizing and training pastors, he has ministered in the Dominican Republic, Mexico, Canada, Alaska, Poland, Ukraine, Zambia, Israel, Myanmar (Burma), Phillipines, and Malaysia, and Singapore.
Steve is married to Sandy, his wife of 37 years and the love of his life. They live in a home they built near the campus of Bob Jones University 15 years ago. Stephanie, Stephen, Sherilyn, and Samuel, his adult children, are all followers of Christ and the joy of his life. He is "Papa" to his ten grandchildren, and "Daddy" to his best "non-human" friend, Sadie, a Jack Russell terrier they have raised since she was a puppy. Steve loves reading historical fiction, especially based on American and British history of any era, legal thrillers, books about animals, plants, and geography, and the biographies of great men and women. He likes lakes, the woods, and good food, of any kind. He plans to live and serve Christ until he is 100. Then, he plans to go to Heaven--and serve Christ forever.