Bible
Bachelor of Arts
4000+ students have graduated from our Bible program
BJU's Bible program prepares you for a lifetime of faithful gospel ministry, whether as a pastor, assistant pastor, youth pastor, evangelist, missionary or Christian worker.
First you will learn the importance of growing in Christ and having a strong, personal relationship with God. You will learn why it is essential to develop a deep and working knowledge of the Word of God, a compassionate spirit and the ability to teach others.
You will also learn how the Bible must shape your philosophy of ministry. In the spirit of Ezra 7:10 you will be taught to seek God's Word, to obey it and to teach it to others.
Program
BJU's Bible program is a complete 4-year baccalaureate degree that exposes you to the entire text of the Scripture. All coursework springs from a cohesive worldview, based solidly in Scripture, with complete adherence to the inspiration, inerrancy and authority of the Bible.
You will be thoroughly trained in exegesis, exposition and homiletics. You will also have the option of studying the original languages. In addition you will receive extensive, practical training in multiple types of ministry situations, including a church internship. In fact, every Bible student takes 8 credits of ministry practice. You will learn the basics of day-to-day ministry, which includes delegation, proper handling of church funds and appropriate responses to the legal challenges of ministry.
BJU's Bible program is unique in that it integrates both biblical and systematic theology, which lay a solid foundation for future seminary training.
BJU Core
As you study the Bible, the BJU Core—a comprehensive range of liberal arts courses—will broaden your perspective in order to understand the intricacies of the world in which you live. You will learn how to better relate to a diverse group of people who come from a variety of life situations and vocations. You'll improve your ability to reason and gain insight into how the world works so you can, like Paul in Athens, more effectively speak to those who have not accepted God's way of salvation.
Electives
Electives in camp ministry, women's ministry and youth ministry partner perfectly with your Bible program and allow you to focus your education to the specific area God has called you. Many students choose to minor in Greek, speech or business. You can also use your electives to take courses in music, counseling, languages and many other areas.
J. Mark Kittrell, '86
Staff Evangelist for Open Door Baptist Church; Troutdale, Ore.
As a preacher, I feel my education was outstanding. I was prepared well in the original languages, study of the Scriptures, expository preaching, ministry ethics and other things. But the most important is that my education had heart. It was not just a bunch of intellectuals cramming information into my head. Their teaching had "feeling" and experience behind it.
Jobs
Pastor
Assistant Pastor
Youth Pastor
Evangelist
Missionary
Church Planter
Camp Director
Rescue Mission Director
Bible Teacher
Graduate Experience
Here are just a few examples of some positions our graduates have held:
Senior Pastor, Killian Hill Baptist Church
Missionary church planter, Cape Town, South Africa
Director, The Wilds
Director, Gospel Fellowship Association Missions
U.S. Navy Chaplain
President/Endorser of Associated Gospel Churches
Director/Evangelist for National Hoops Ministries
BJU Seminary
Many of our graduates continue their education at BJU Seminary. We offer degrees in:
Weekly Outreach Ministries
Our students put into practice what they are learning by participating in weekly outreach ministries where they preach, teach and visit with people. Bible students also intern in local churches where they study under experienced leaders. An evangelist founded BJU and this emphasis remains to this day. Every week a variety of outreaches take place in the local community and beyond. From sports evangelism to nursing home outreaches, children's ministries to music ministries, prison outreaches to church ministries, you will have opportunities for practical education within a ministry that fits your gifts and desires. Many of these ministries connect you with local believers in need of spiritual encouragement or short-term partnering to share the good news to those in need of Christ.
Missions Advance
Missions Advance is a student-led group whose purpose is to stimulate missionary zeal and vision on campus. Their goal is to cultivate the student body's passion for God's glory, resulting in greater participation in world missions through learning, praying and mobilizing.
Learning: by inviting speakers, giving presentations, and providing missionary letters to better inform students' prayers
Praying: by spending a majority of the meetings interceding for God's work around the world and for God to send laborers into His harvest
Mobilizing: by offering avenues through which the student body can be involved in mission work while in school
Missions Advance meets every Monday and Thursday night.
Internships
There are options for you in partnering with local churches in ministry. The personalized instruction and discipleship they provide will prepare you to meet future challenges and give you insight into the inner workings of a church body.
Student Leadership Development
You can take advantage of the support offered in the Student Leadership Initiative. Several times each semester you will meet with fellow student leaders to learn more about being a servant-leader during panel discussions, guest speaker presentations and more.
Mack Library
You have a great number of resources available to you at BJU's library, including thousands of articles, sermons and books, among other things. The Fundamentalism File has more than 115,000 items of information concerning the "history of religion in our time," as described by Dr. Bob Jones Jr. Also included are our Children's Ministry Resources and our Sermon Index.
Faculty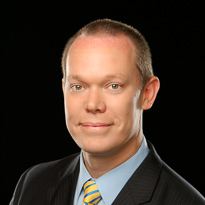 Jason Ormiston
Division of Bible
Our outstanding faculty has more than 218 years of combined teaching experience in preaching and other pastoral and evangelistic roles.
Many of our faculty hold either terminal degrees in their fields or have extensive practical ministry and teaching experience.
Our faculty's sound, exegetical teaching is combined with their desire to mentor you, as you prepare to serve Jesus Christ in ministry.
Summer mission teams
A summer ministry opens your eyes to Jesus' church around the globe and to the needs people have. During this concentrated period of service in the field, you will experience the sweetness of communion with saints from other lands, and grow in your love for God's people and for those who have not yet encountered hope through Jesus Christ.
Local Churches
The Greenville area is uniquely blessed with more than 50 Bible-believing, Bible-preaching churches, which provide a broad spectrum of opportunities for students to gain practical ministry experience. These churches are great places to get involved in preaching, singing and ministering to others. Some churches even offer associate memberships for students who want to become more involved or have additional accountability. Whether you connect to a large church or a small church, there is a place for you here.
Sample Course Outline
Program Objectives
Each student will:
Evaluate biblical passages in the light of their historical and cultural context.
Exegete passages from all the significant genres of Scripture.
Prepare expositional sermons or teaching outlines appropriate for formal church services or lay ministry.
Create personal statements of doctrine and application.
Complete practical ministry requirements outside the classroom.
What's my next step?