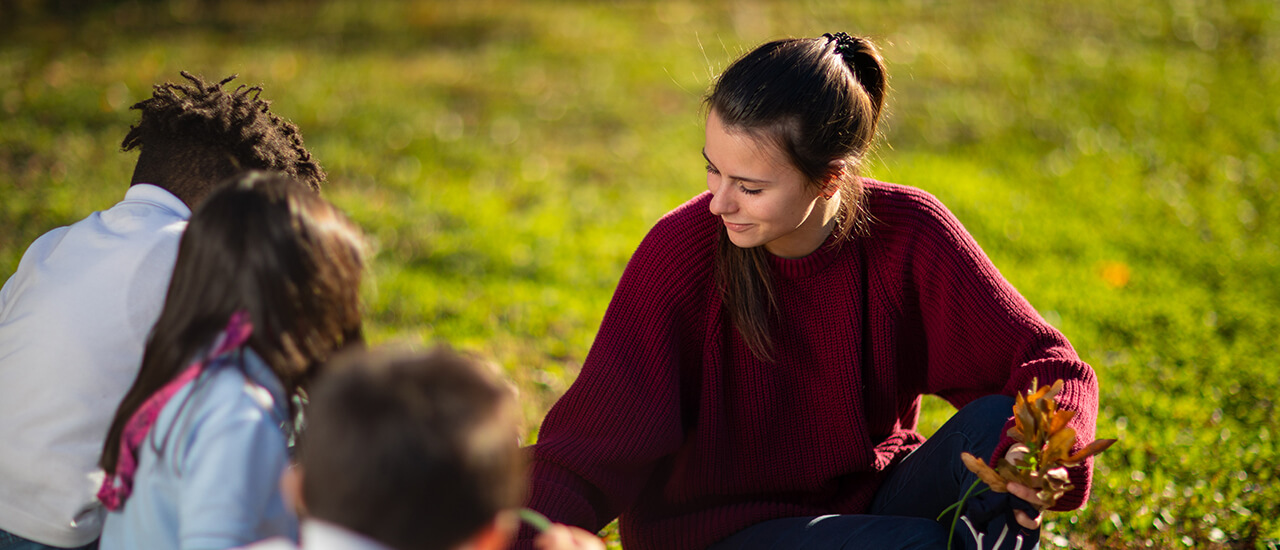 Educational Studies
Bachelor of Science
Our program offers three great concentrations that will prepare you for your career.
Are you passionate about teaching and helping people—but in settings other than a traditional classroom? Our educational studies program lets you explore the education field and gives you flexibility as you choose a career.
Through the educational studies program, you'll gain a solid foundation in educational theories—and then you'll learn how to apply them to real life. As the capstone to your program, you'll complete a service learning project where you'll work to come up with solutions to issues in your community.
There are four parts to the educational studies program: the BJU Core, foundational education courses, the concentration you choose and general electives. That means that your experience can be as broad or as focused as you want!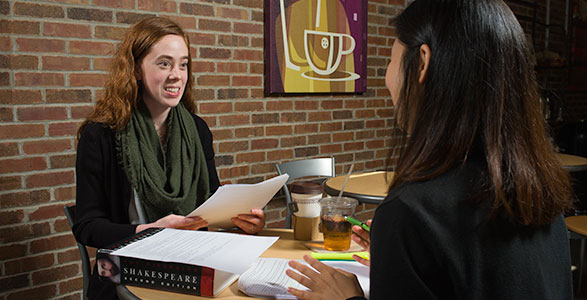 Program
In addition to the foundational courses in education that you'll take, you'll also choose from one of three concentrations, depending on your interests and career goals.
Social Services
Through this concentration, you'll gain a broad overview of the impact of education, health care, criminal justice and social services on society. If you want to obtain licensure in social services/social work, you'll have the foundation you need for graduate work in the field.
Arts Integration
If you're passionate about the arts and want to share that passion with others, this concentration is a great fit. You'll study how valuable the arts are from a Christian worldview, and how arts integration helps students learn better and achieve more. Finally, you'll design and deliver arts-based learning experiences both in the classroom and in the community.
Teaching English to Speakers of Other Languages
With this concentration, you'll study everything from linguistics to ESOL teaching methods to cross-cultural issues. You'll be prepared to teach English to non-native speakers in the United States or abroad, primarily in a ministry setting.
BJU Core
You'll also benefit from the BJU Core, a unique combination of Bible and liberal arts courses taken by every BJU student. Bible courses, as well as daily chapel services and godly professors, will nurture your growth in Christlikeness. The liberal arts courses, ranging from economics to speech to science, give you an amazing glimpse of the world God created—and help you connect with people you meet in different fields. You'll also develop skills that employers look for, like critical thinking, problem solving and clear communication.
Electives
The educational studies program includes 30 credits of general electives. You'll enjoy the opportunity to focus your program of study even further or to cover a broad variety of subjects you're interested in. You may also choose to use those elective credits for a minor, whether something that complements your concentration, or something totally different that you just enjoy studying.
Your career options will include working with children, youth and adults in settings such as:
Non-profit organizations
Schools
Community organizations
Businesses
Government-related organizations
This degree does not lead to state-endorsed teacher licensure.
Career Support
Our Career Services staff members are here to help you prepare for your future through career advising and planning. You'll be able to attend special recruiting events to meet and network with potential employers. You can also attend resume and interview workshops for tips and best practices as you start your job search. In addition, Career Services provides an online job board with a multitude of job opportunities posted each year.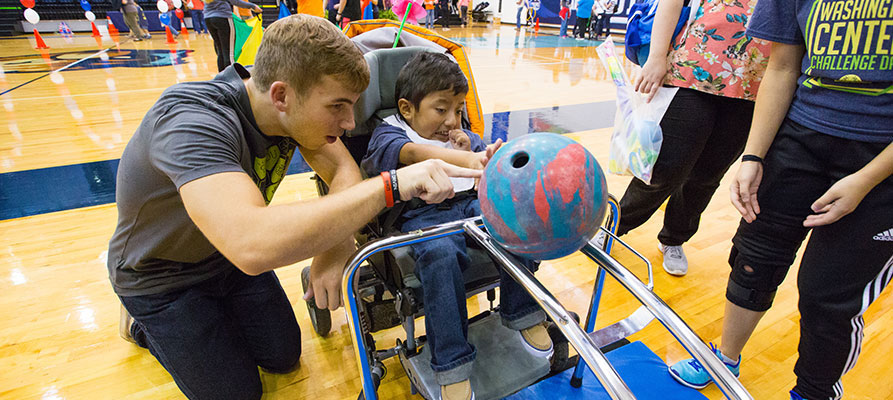 Washington Center Challenge Day
Every fall BJU hosts a Special Olympics event for students from Washington Center, a local school for children and teens with severe intellectual disabilities. Education students from BJU assist the student athletes in activities and games as the athletes' families and teachers cheer them on.
Community Service Council
Through the Community Service Council, education students at BJU are able to help with many community events for children, including Enchanted Tracks and field days at various local elementary schools.
Criminal Justice Association
The Criminal Justice Association exposes interested students of all majors to the American criminal justice system. Active career professionals present their perspectives and discuss items of current interest, emerging trends and other topics. Contact with the forum speakers also provides greater insight into the possibilities for ministry offered by the various jobs in law enforcement, the courts and corrections.
University Educators Association
The University Educators Association provides programs and activities that complement BJU's teacher preparation program.
Professional development through speakers who are expert practitioners in their field
Opportunities to attend Christian school teachers' conventions and other professional meetings
Provision of professional materials
Interaction with other future teachers
Opportunities to serve in BJES Field Day activities and other educational functions
Student Legislature
Each fall BJU's Student Legislature team travels to the state capital to join students from 10 to 15 other colleges and universities from South Carolina. Together they form a house and senate, presided over by officers elected from among their members. Students use their extemporaneous speaking abilities, persuasive powers and knowledge of current events to pass legislation they've written.
Faculty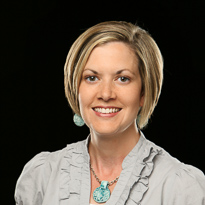 No matter which subject area you choose to focus on, you will find your teachers experienced in and passionate about their field. Many of your faculty have a terminal degree in their field and all have years of teaching experience.
Even more importantly, all of your faculty approach their subject from a biblical worldview, whether it is teaching a recent six-day creation, tracing God's sovereignty in history, evaluating literature in light of God's Word or believing that mathematical truth depends on and comes from God.
Sample Course Outline
Fine Arts/Hum Elective (300/400) (3 credits)
Fine Arts/Hum Elective (300/400) (3 credits)
Program Objectives
General
Apply understanding of basic principles of teaching and learning to education or social-service related practices.
Use professional literature and theory to identify and describe evidence-informed practices.
Demonstrate and document effective workforce skills.
Collaborate with diverse groups of people and make a positive difference on their campus and communities.
What's my next step?