Exercise Science
Bachelor of Science
Fitness and wellness, exercise physiology, healthcare, community health, and athletic training occupations are projected among the fastest growing fields over the next ten years. —U.S. Dept. of Labor
Exercise science is a multidisciplinary study providing a thorough understanding of the human body during physical activity. Our rigorous, well-rounded curriculum will prepare you for an exciting and rewarding career improving health, fitness and athletic performance through exercise, rehabilitation and nutrition.
Lifestyle diseases such as obesity, heart disease, stroke and diabetes have been steadily attracting attention in recent years, resulting in a high demand for professionals in exercise science. Our exercise science program here at BJU will prepare you for this booming industry and work at improving patients' health, fitness and athletic performance through exercise, rehabilitation and nutrition.
Program
Our exercise science program combines coursework in both basic sciences and exercise sciences within a biblical worldview. We aim to equip you with evidence-based knowledge in the classroom and expand upon this knowledge through a combination of laboratory, practicum, independent study and internship experiences.
We'll provide you with the preparation needed to excel in a variety of professional fitness and wellness settings. You'll learn to assess client's health risk factors, blood pressure, aerobic fitness level, muscular strength and endurance, flexibility and body composition.
You'll become proficient in prescribing personalized, safe and effective exercise programs for apparently healthy individual and the athletic population of all ages and levels.
Additionally, you will learn to design tailored programs for individuals with injuries, disabilities, and chronic diseases such as cardiovascular, metabolic or pulmonary disease.
Our program also provides you exceptional preparation for graduate schools in the exercise science, sports medicine or allied health fields. The curriculum combines core exercise science courses with key prerequisite courses required for graduate programs if you intend to pursue for further academic study including but not limited to exercise physiology, biomechanics, physical activity in public health, sports nutrition, sports psychology, and chiropractic medicine.
If you intend to enter physical therapy, occupational therapy or athletic training graduate program, the unique combination of courses and laboratories experience with a primary emphasis on functional anatomy, physical assessment and exercise prescription provides a strong preparation for admission into graduate schools.
Concentrations
You'll have the option to specialize in one of the program concentrations: Fitness and Wellness or Applied Physiology.
Fitness and Wellness
A focus on fitness and wellness qualifies you for entry-level positions in a variety of health and fitness settings such as fitness facilities, hospital wellness centers, corporate fitness, cardiopulmonary rehabilitation, and strength and conditioning programs. This concentration also prepares you for professional certifications in the fitness industry and advanced study in the field of strength and conditioning, and athletic training.
Applied Physiology
This concentration provides an excellent academic foundation by blending core exercise science courses with key prerequisite courses required for graduate programs in physical therapy, chiropractic medicine, occupational therapy, exercise physiology, sports nutrition, sports psychology, biomechanics, or other healthcare programs.
BJU Core
In the exercise science field, it's essential for professionals to be able to communicate well with others. Through courses such as music, art, speech and literature, you'll learn more about people from different backgrounds and with different values and how you can connect with them professionally, effectively and graciously.
And with courses in English, Bible and history, you'll learn skills in critical thinking through analyzing, evaluating and synthesizing information and ideas. What's more, you'll grow in your knowledge of God's Word and be better prepared to make a defense for the hope that is in you, with gentleness and respect.
Electives
You will typically find that courses in business, coaching, nutrition, psychology, and public health are most helpful in preparing you for a job in the health and fitness industry or for post-graduate study. If you are unsure of what electives would be best for you, our exercise science faculty are happy to discuss with you the courses that would be best suited for your degree.
Brooke Wells
I graduated in 2015 with my bachelor's degree in exercise science. I currently work as a Wellness Specialist at the GHS Family YMCA and use what I was taught in my classes at BJU every day. During my four years, BJU equipped me with the knowledge I needed to perform my daily tasks at my work, whether that is wellness assessments, blood pressure screenings, anatomy questions or engaging with members and staff. I am very thankful for the education I received at BJU.
Jobs
We prepare you for jobs in a variety of settings, such as:
Cardiopulmonary rehabilitation
Corporate wellness
Community health and wellness
Personal training
Group fitness program
Strength and conditioning (high school, college, professional team sport)
Olympic training center and private sports performance institute
Health education
Sports coaching
Advanced Degrees
We prepare you for advanced study in subject areas such as:
Physical therapy
Occupational therapy
Athletic training
Exercise physiology (clinical, teaching, research)
Sports nutrition
Sports Psychology
Health aspects of physical activity
Strength and conditioning
Biomechanics
Chiropractic medicine
Graduate Experience
Graduates of the program have had success in a variety of fields and positions, such as:
Behavioral Therapist
Cardiopulmonary Rehabilitation Specialist
Exercise Physiologist
Wellness Specialist
Sports League Field Director
Physical Education Teacher
Personal Trainer
Strength and Conditioning Specialist
Graduate Schools
Our graduates have been accepted into doctorate of physical therapy (DPT) programs at schools such as:
Andrews University
Azusa Pacific University
Brenau University
Medical University of South Carolina
Methodist University
New York University
Southwest Baptist University
University of Pittsburgh
University of Northern Colorado
Career Support
BJU's Career Services offers students career advising, resume preparation help, job search assistance, networking opportunities, and more.
Our Exercise Physiology Laboratory, located within the Davis Field House, provides you with learning, service and research opportunities within the field of exercise science and sports medicine.
You'll learn how to use cutting-edge technology under the guidance of our faculty. And you'll learn the techniques and procedures to develop exercise programs, evaluate and interpret test results, and measure strength and endurance, and cardiopulmonary, metabolic and anthropometric systems.
In your practicum, independent study or internship course you'll have the option to get involved with our campus wellness program where you can create personalized exercise programs to help the campus community reach their health, fitness or performance goals.
The lab is fully equipped to test all aspects of health, fitness and sports performance. The state-of-the-art equipment and tools include:
Treadmills
Monark cycle ergometers
Parvo Medics TrueOne® 2400 metabolic system
Lactate analyzer
Cholestech LDX blood lipid and glucose analyzer
Air Plethysomgraphy (Bod Pod)
Skinfold calipers
Blood pressure cuffs, stethoscopes and sphygmometers
Cable tensiometer
Handgrip dynamometer
Biodex system
Brower timing system
Dartfish
Vertec
The internship program is an essential component of your education experience. You'll complete a total of 240 total hours in an off-site professional setting during your final semester.
Your experience in a workplace will help you determine your future career. You'll develop practical skills and connect with professionals in the field to give you an edge beyond classroom knowledge.
You'll have plenty of options where you can intern: corporate, commercial, university, clinical or research settings. The internship counts as credit toward your degree when you follow the program guidelines, as well.
Our students have completed internships in locations such as:
Accelerated Physical Therapy
Crossgate Physical Therapy
Proaxis Physical Therapy
Progressive Physical Therapy
Select Physical Therapy
Greenville Health System—Business Health Program
Greenville Health System—YMCA
Greenville Health System Life Center—Cardiac, Pulmonary and Oncology Rehabilitation
St. Francis Health System Medical Fitness—Cardiac Rehabilitation
Byrnes High School—Strength and Conditioning
Upward Stars—Strength and Conditioning
Velocity Sports Performance
Certifications
All students are required to be certified in adult CPR/AED. In addition, our program prepares you to meet the qualifications for the following professional certifications:
American College of Sports Medicine
Certified Exercise Physiologist
Certified Personal Trainer
National Strength and Conditioning Specialist
Certified Strength and Conditioning Specialist
Certified Special Population Specialist
Student Organizations
Exercise and Sport Science Association
The Exercise and Sport Science Association is an on-campus organization that will help you develop professional skills, explore career opportunities, and network with classmates, faculty and alumni. You can join the association to take part in the regularly scheduled meetings where you'll hear from experts in the field.
Faculty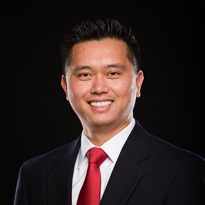 Our faculty members bring more than 30 years of combined teaching and a wide range of experience and expertise to the program. They hold terminal degrees or professional certification with their advanced degrees.
They're passionate about teaching, and about helping you become a successful professional for the glory of God. They'll challenge you in your studies and in your walk with God, and support you as you enter postgraduate studies and your career.
Sample Course Outline
Math Elective (3 credits)
Biology Elective (4 credits)
Program Objectives
Each student will:
Solve problems related to responses and adaptations to physical activity and exercise by applying an advanced understanding of functional anatomy and physiology.
Apply basic clinical and laboratory skills pertaining to health status assessment and fitness testing for a healthy client and for someone with lifestyle related disease.
Design and implement effective and safe exercise programs to reduce disease risk and to improve cardiovascular endurance, musculoskeletal fitness, and body composition in both healthy and diseased populations.
Apply the skills and abilities to critically evaluate, interpret and integrate information from the scientific literature related to exercise and health.
Articulate a view of physical activity and wellness that reflects a biblical worldview.
Interpret and critique experimental data and study designs, generate testable hypotheses and design valid experiments to test hypotheses in the laboratory or in the field.
What's my next step?