Health and Fitness Training
Associate of Science
We have a 100% pass rate on the Personal Training Certification Exam.
Christians recognize that all people are fearfully and wonderfully made, created in the image of God. This fact makes BJU's health and fitness training program an exciting option.
You'll explore the amazing craftsmanship of the human body, concepts of proper health and wellness, and various facets of your interaction with others. And you'll grow in your knowledge of God and and be able to make practical application to your life, wherever He leads you.
Program
The health and fitness training program at BJU gives you a solid foundation in both theoretical and practical skills, with a focus on the areas of wellness, first-responder training, prevention and care of athletic injuries, and basic and advanced concepts of personal training.
You'll also build a foundation in wellness, nutrition, physical activity, exercise, and weight and stress management.
You'll learn how to meet people's needs in health, fitness and recreation and how you can live out your faith with excellence wherever God leads you.
BJU Core
In the health and fitness training field, it's essential for professionals to be able to communicate well with others. Through courses such as music, art, speech and literature, you'll learn more about people with different backgrounds and values and how to connect professionally, effectively and graciously. And with courses in English, Bible and history, you'll learn skills in critical thinking through analyzing, evaluating, and synthesizing information and ideas—all from a biblical worldview.
Electives
You can choose from a variety of electives that will prepare you for the future that God has for you. One option is to minor in coaching—the courses that you take will prepare you for coaching in schools and administering community and church recreation programs. These courses will also give you a solid foundation for camp ministry or work on the mission field. Additionally, you'll get some valuable experience through a coaching practicum.
Jobs
We prepare you for a variety of job types, including:
Athletic enhancement program director
Community health, fitness and recreation director
Corporate wellness director
Group exercise instructor
Personal trainer
State and federal wellness program director
Strength and conditioning specialist
Career Support
BJU offers students a variety of ways to network with employers and organizations. A multitude of job opportunities are posted each year on CareerCentral, our online placement service.
In addition, over 60 businesses and 150 Christian schools/mission boards/Christian organizations come on campus to recruit students through on-campus interviews and job/ministry fairs. The Career Services office also helps students by holding seminars on resume preparation and interview techniques.
Bob Jones University is blessed to have tremendous athletic facilities for students, faculty and staff to use. God has provided the University with state-of-the-art equipment and beautiful facilities, and we want to glorify Him through their use.
Certifications
Your exercise science education will prepare you to earn your certifications as a:
Red Cross First Responder
Certified Personal Trainer
Davis Field House
This 90,000 square-foot facility houses three college-sized basketball courts or four volleyball courts, a large swimming pool, an indoor running track (1/7 of a mile), a fitness center, classrooms and offices. It can accommodate up to 4,000 spectators for Bruins home games.
Alumni Stadium
The athletic fields feature four soccer fields, a 1/4 mile track for competitive and recreational running, two sand outdoor volleyball courts, and an activity pavillion that covers two outdoor basketball courts. Alumni Stadium has a seating capacity of 4,500 spectators for Bruins home games.
Sports Teams
At BJU, intercollegiate and intramural athletics are designed as a platform for ministry. You'll have many opportunities to grow both professionally and personally as you participate in discipleship and training with the sports teams. You'll improve your skills within the sports environment, getting experience with student athletes and learning under experienced coaches and sports trainers.
Faculty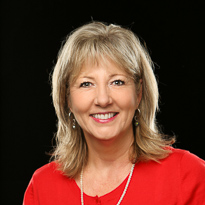 Our faculty bring to their classes many years of teaching experience as well as experience in the health and fitness training fields. Many of them are involved in community outreaches, such as sports camps, and some use their skills in various professional capacities in the BJU Bruins athletics program.
Sample Course Outline
Mathematics or Science Elective (3 credits)
Program Objectives
Each student will:
Conduct accurate health and fitness assessments using appropriate techniques for a variety of populations.
Formulate safe and effective exercise prescriptions and programing of a variety of populations.
Implement current technology to support in-depth inquiry and professional practice.
What's my next step?