Summer Orientation for Parents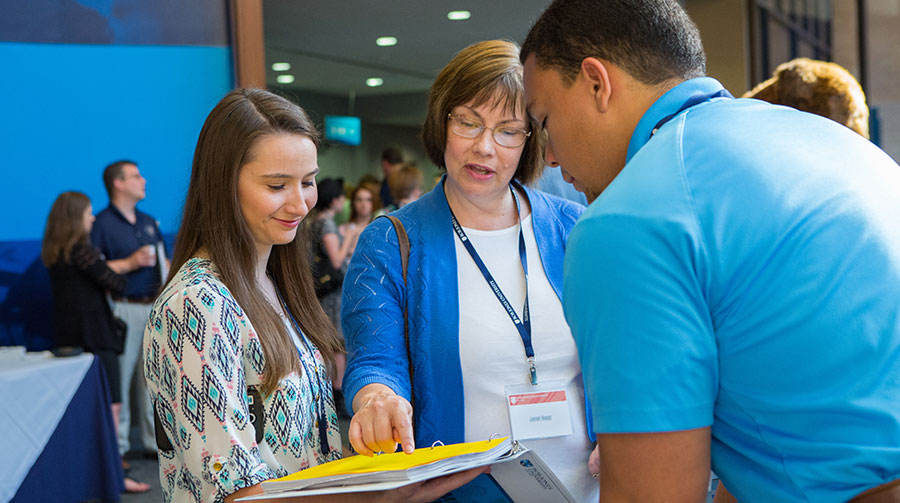 June 2018
Parents, we want you to come to Orientation too! Find out how you can help your student succeed at college. Meet other parents as well as the faculty and staff at BJU who will be pouring their lives into your student. You will leave with valuable resources and information.
Attending Summer Orientation will help you and your student start the year with confidence.
Schedule subject to change.
Thursday (Optional Early Check-In)
7–8 p.m.

Residence Hall Move-In

Since we have an early start on Friday morning, students can check in at their residence hall on Thursday evening.
Friday
7:15–8:30 a.m.

Admission Welcome Breakfast

7:30–9 a.m.

Residence Hall Open House & Student Check-In

7:30–9 a.m.

Parent Check-in

Come by the Welcome Center desk to get your Orientation materials and name tag.

Plan to arrive before by 8 a.m. to complete placement tests.

Does my student need to take placement tests?

If they have not yet taken the ACT, they need to take the English test

If they are planning to take music lessons in the fall, they should take a Music Test.

If their Math ACT score is 30 or lower and they are enrolling in the following programs, they should take the Math Test to ensure that they are able to make the most effective use of their first-term credits.

Actuarial Science
Biochemistry & Molecular Biology
Chemistry
Computer Science
Engineering
Mathematics
Mathematics Education
Physics

If they are planning to take any foreign language class first semester regardless of their major, they should take the Foreign Language Test.

8 & 8:30 a.m.

Campus Tours

Meet a student orientation leader for a walking tour of campus.

8 a.m.–12 p.m.

Information Fair

9–9:40 a.m.

Session 1: Opening & Welcome

A personal BJU welcome and an overview of what we have to offer you as a student. We'll also give you an overview of how to make the best use of your time during Summer Orientation.

9:45 a.m.

Sibling Sneak Peek Check-In

10–10:30 a.m.

Session 2

(Choose from one of the following)




10:45–11:15 a.m.

Session 3

(Choose from one of the following)

Educational, Child, and Family Studies




11:30 a.m.–12 p.m.

Session 4

(Choose from one of the following)




12–1:30 p.m.

Major Mixer Lunch

Students and parents are invited to enjoy lunch while meeting the faculty and the dean of your school. Faculty at BJU take a special interest in knowing the students in their programs. Come with your student to meet the people who will be pouring their lives into your student. In addition, you'll experience the variety of food options available in the dining common.
(Sibling Sneak Peek will eat a pizza lunch in The Den.)

1:30–2:15 p.m.

Session 5: Letting them Grow

Speakers: Mrs. Rebecca Weier (Director of Student Success & Engagement) and Dr. Gary Weier (Exec. VP and Provost)
The transition from high school to college is not just a transition students make, but one parents make as well. Helping your student navigate life from a distance can be challenging, but knowing ahead of time the opportunities for growth, demands, and anxieties each of you may face will help you be better prepared to navigate both transitions with confidence.

2–4:30 p.m.

Information Fair

2:30–3 p.m.

Session 6

(Choose from one of the following)

Beginning with the End in Mind — Career Services

Understanding Your Financial Statement




3:15–3:45 p.m.

Session 7

(Choose from one of the following)

Beginning with the End in Mind — Career Services

Understanding Your Financial Statement




4:15–5:30 p.m.

Session 8: Student Success in College + Student and Parent Q&A

Learn about the benefits of the student experience at BJU, including opportunities for growth, expectations, and resources for success. We understand that the transition from high school to college brings many questions. We will help you get answers to important questions about academics and campus life.

6 p.m.

Enjoy a night out in Greenville.
Saturday
8–9 a.m.

Continental Breakfast with the Deans

9 a.m.–12 p.m.

Financial Aid and The HUB Open

9–9:30 a.m.

Session 9

(Choose from one of the following)

Societies & Extracurricular Activities




9:45–10:15 a.m.

Session 10

(Choose from one of the following)

Societies & Extracurricular Activities

Alumni, Lecture B
College is so much more than strictly academics. Part of the "college experience" is getting plugged-in with groups and organizations. Whether it's diving into a community outreach opportunity, participating in society sports, or joining a professional association, you will enjoy the lifelong friendships made and the lasting benefits from the enriching skills learned.

Extracurricular activities will enhance and deepen your educational experience. This session will inform you of extracurricular activities and explain the purpose of literary societies at BJU.

Alumni 116
Do you love to work? Do you need to work? Do you want to work so that you can enjoy your weekly trip to Starbucks? No matter what your reason is for working, there are ample job opportunities on and off of campus. This session will introduce you to employment opportunities and show you how to get started earning what you need to fund your college experience.

Alumni, Lecture A
For many students, the idea of moving away from home is overwhelming and intimidating. Thousands of questions fill the minds of rising freshmen preparing for their first taste of independence. This session will be a chance to get many of those questions answered. The speakers will give you a realistic view of what to expect the first few days of dorm life, and give you an insider's guide of what you really need with you in college.




10:30–11 a.m.

Session 11

(Choose from one of the following)

Societies & Extracurricular Activities




11:15 a.m.–12 p.m.

Session 12: Closing

The Summer Orientation team will share some final tips to wrap up the weekend. And it'll be time to gather your stuff and get ready to return in August.

Noon

Orientation Ends

Thank you for coming to Summer Orientation. Have a safe trip home! We look forward to seeing you again on Saturday, August 25, when you return for Welcome Week.
When to Arrive
Check-In
Friday, 7:30–9 a.m.
(Welcome Center Lobby)
Plan to arrive by 8 a.m. if your student needs to complete placement tests.
Orientation
Friday, 8 a.m. – Saturday, noon
Driving Directions
Hotels for Parents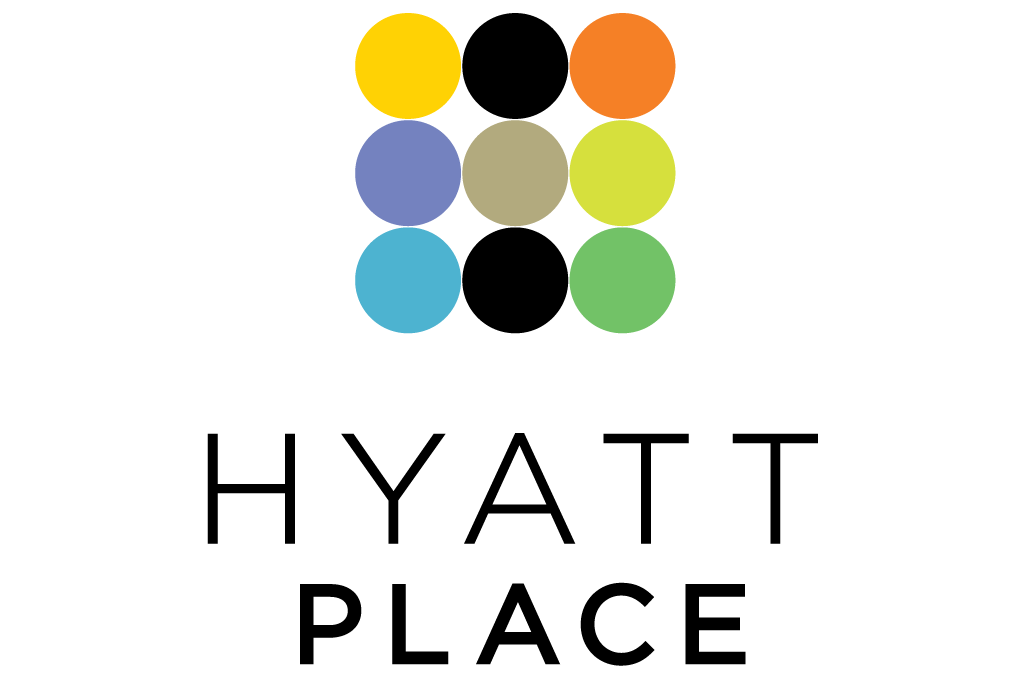 Arriving in Greenville? We can pick you up.
If you're arriving by plane, bus or train, we can give you a ride to and from campus. Shuttle service is provided from:
Greenville-Spartanburg International Airport (GSP)
Greenville bus station
Greenville train station
To request a shuttle, contact the Welcome Center by 5 p.m. the Wednesday prior to your arrival.
Arriving outside the Greenville Area
Shuttle Service from Major Airports
Vendors at these airports provide shuttle service.
Hartsfield-Jackson Atlanta International Airport (ATL) — 3 hours from Greenville
Charlotte-Douglas International Airport (CLT) — 2 hours from Greenville
Shuttle arrangements can be made by calling 800-669-6463. When scheduling flights, please keep in mind your travel time to and from BJU and the airport.
Personal Items
You may want to have items to take notes with (a device or pen/paper).
What to Wear
Business casual dress
Storage Items
You may bring items for the fall semester to be placed in storage and delivered to your student's residence hall room at the beginning of Welcome Week. The containers may include boxes and barrels.
Barrels will be available in your student's residence hall for purchase and storage. The barrel dimensions are 29" tall and 19" in diameter and may be purchased for $20. There is a yearly storage fee of $20.
You may contact Student Storage or call (864) 370-1800, ext. 4116, with any storage questions.
Accommodations
Students are strongly encouraged to stay on campus where their housing and meals are included with the $100 orientation fee.
You can find a number of recommended hotels in the Greenville area. Many give special BJU rates.
Attending
New freshman and transfer students and their parents or guardians are encouraged to attend one of the orientation sessions.
Orientation is a means for Bob Jones University to best meet the needs of your student this year.
Orientation provides opportunities for you and your student to see the campus, meet other new students and parents, schedule classes, learn about the many opportunities available (society, work, extension, etc.), find out where to go for help, meet with a faculty member, and become familiar with student expectations.
We highly recommend you come! Parents always tell us how much they learned that they thought they already knew. We will have special sessions designed to introduce you to the BJU of today, as well as assist you in preparing for the challenges and changes that come when your student enters college.
Parents often have many questions regarding what to expect, and sessions are designed to offer answers in a relaxed, informal atmosphere. While some sessions will be student/parent sessions, other parent sessions will run concurrent to the student-only sessions.
We invite your family to come to Summer Orientation. We are offering a special event this year for students entering the 7th–12th grades. It's Friday from 9:45 a.m. to 5:30 p.m., and the cost is $25.
Absolutely! Orientation is a personalized experience. Your child will get to figure out their class schedule, take care of financial aid and look for job opportunities. And you'll get to connect with faculty and students, as well as other new parents.
Plus, because BJU is always seeking to improve its programs and services, you never know what may have changed from when your family member attended! Orientation is the perfect chance to learn what to expect.
Definitely! BJU has its own mission, academic requirements, policies and student services. Orientation will help transfer students understand what BJU has to offer.
In addition to learning about BJU's resources, transfer students will have an opportunity to review transcript evaluations, meet with a faculty member and register for classes.
Orientation lasts for two days, beginning at 8 a.m. on Friday and ending at noon on Saturday. In order not to miss any of the sessions or activities, please make travel plans according to these times. Your student is invited to arrive early at 7-8:30 p.m. on Thursday evening. This will give them an extra night in the residence halls and allow them to spend more time connecting with our student leaders and other students attending Summer Orientation.
Academics
Yes, your student will meet with a first-year advisor to work out an individualized class schedule for the fall semester.
Yes, there will be time for your student to meet with an academic advisor and schedule classes for the fall.