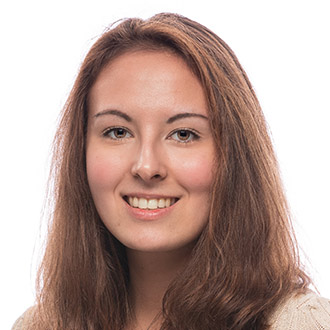 Hometown: Ferndale, Michigan
Undergrad Degree: Biblical Counseling
States: IL, IN, KY, MI, MN, WI
What type of high school did you graduate from?
Homeschool
Why did you choose BJU?
When the time came for me to decide on a college, I knew I wanted to attend a Christian school. I researched a couple different colleges, but I had the opportunity to attend music camp at BJU. It was at that point that I fell in love with the school and knew that I wanted to attend.
During camp I had the opportunity to meet with different faculty members and realized that they genuinely care about the students. They truly showed the love of Christ to the students and challenged the campers to grow both in their skills as a musician and in their spiritual walk with Christ.
How have you grown over your years at BJU?
The Lord has used my experience at BJU to shape me in ways I never would've imagined! One of the most important lessons was about relating to other people. I was truly moved by the love and kindness that was shown to me by other students, faculty and staff. They demonstrated the love of Christ to me in a way that encouraged me to reach out to others in the same manner. There is always more to learn, but I am truly thankful for the people and experiences at BJU that the Lord has used in my development!
What sort of campus ministries were you involved in?
I'm very thankful to have had the experience of serving with the Juvenile Detention Center ministry group. It was a very special opportunity to meet with the kids and teach them about Christ in a way that was positive and fun in the midst of a difficult period in their lives. I also appreciate the connections that were built with the teams that went. Working toward a common goal is a great way to minister to and be ministered by fellow believers.
If you could visit one place, where would it be?
Italy! I would love to visit many different locations in Italy and drink a lot of espresso.
Any advice for incoming students?
The Lord will orchestrate events in your life that you have no clue about now. Trust His leading. College is a major time of transition, and it can be easy to lose sight of the fact that He has a loving plan for your life. "The heart of man plans his way, but the LORD determines his steps." (Proverbs 16:9) )