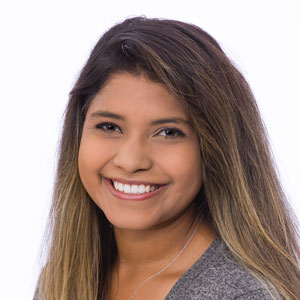 Hometown: Rockwood, Pennsylvania
Undergraduate Degree: Christian Ministries
States: CT, DE, MA, MD, ME, NH, NJ, RI, VT
What type of high school did you graduate from?
Homeschool
Why did you choose BJU?
Because I was homeschooled, I grew up using homeschool curriculum from BJU. It was always kind of assumed I would end up here, and even though I considered a few other Christian colleges, I wouldn't change my college education decision whatsoever.
How have you grown over your years at BJU?
I entered my college experience a very shy, introverted freshman. Throughout my years at school, I developed leadership skills and grew mentally, academically and spiritually in ways I never thought I could. The Lord worked in my life so much during college, and I will be forever grateful for the growing experiences I had here.
What was your favorite class in college?
One of my favorite classes in college was Anatomy of the Speech & Hearing Mechanism. I loved learning about and discovering how much detail was in such a small area of our human bodies. Our Creator God is incredible!
What are your hobbies or interests?
I was heavily involved in my society, where I served as spirit leader, chorister and chaplain and played volleyball and soccer. I played the violin in the Chamber String Orchestra and was also involved in student body activities through SLC and Missions Advance.
What sort of campus organizations were you involved in?
I like staying active, so I enjoy soccer, volleyball, tennis, biking, hiking, fitness, running and camping. I love to travel, volunteer, and play my violin as well. I love the beach and the mountains equally, and I am a die-hard Pittsburgh Steelers fan!
What's your favorite verse or Scripture passage?
My life verse is Galatians 2:20. The four words in this verse "Not I, but Christ" are words I strive to live by. Why? Because as a born again Christian, I need to be reminded that my life is not my own. My life is His, and I am forever grateful for that remarkable truth.
Any advice for incoming students?
Soak up every opportunity that comes your way. The four years that you are in college are going to be some of the best and most unique years of your life. Look at each opportunity as a gift from God, and you'll be amazed at what He will teach you while you are here at BJU.