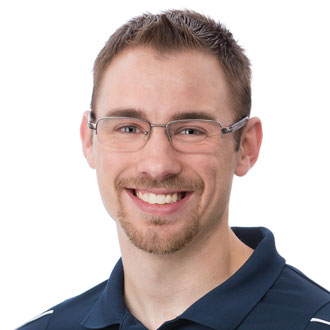 Hometown: York, Pennsylvania
Undergrad Degree: Bible
States: SC (outside Greenville County)
What type of high school did you graduate from?
Homeschool
Why did you choose BJU?
A huge factor in coming here was my campus visit. I had several preconceived ideas that I realized were wrong when I visited. Also, I immediately felt welcomed by my counselor and by many current students, and I knew God was directing me to come to BJU.
How have you grown over your years at BJU?
I saw God work in many ways during my time as an undergrad student. My heart for Him has grown, my burden for the lost has increased greatly, and my love for gospel ministry continues to increase each time I have the opportunity to preach or witness to someone.
What was your favorite class in college?
I loved taking "The Gospels" class. The teacher was passionate, and learning about how the different Gospels together give us a good picture of Christ was really cool. Also the book for the class explained cultural and historical customs that helped me understand the Gospels a lot better.
What sort of campus ministries were you involved in?
Most of my ministries were off campus. I was involved with Kids 4 Truth, nursing home ministry, and juvenile detention ministry.
What is your favorite meal out of all the food establishments on campus?
That's easy. There is a Papa John's in The Den and their meat lover's pizza is absolutely delicious. Add in a Chick-fil-A strawberry milkshake and you have the college student's version of a gourmet meal.
What's your favorite verse or Scripture passage?
I guess if I had to pick a favorite, it would be I John 1. This passage talks about light vs. darkness and can be a test, so to speak, if one has genuine faith. In the past two summers, I have seen God draw three people to himself through that Scripture passage and it has been an absolute joy to see.
Any advice for incoming students?
Work hard in academics but don't stress. Trust God with your academic load and He will get you through. Use your time at college to experience as many things as you can, and above all, pursue Christ with all you heart.