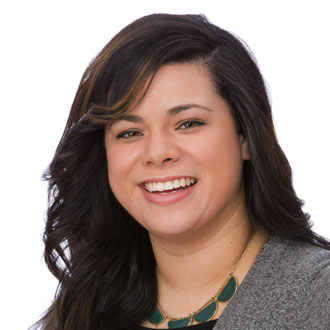 Hometown: Portland, Ore.
Undergraduate Degree: Elementary Education
Graduate Degree: Elementary Education
States: AK, AZ, CA, CO, HI, IA, ID, KS, MO, MT, ND, NE, NM, NV, OK, OR, SD, TX, UT, WA, WY
What type of high school did you graduate from?
Homeschool
Why did you choose BJU?
As a high school student, I was actually considering two other Christian colleges. However, during my junior year, God unexpectedly moved my family to Greenville, S.C. I took this as a sign that God might want me to seriously consider BJU. Honestly, choosing BJU was one of the best decisions I ever made. From the high academic standards to meeting classmates who became lifelong friends, attending BJU has changed my life for the better. I am so thankful that God led me here!
How have you grown over your years at BJU?
One of the biggest things I learned while at BJU was that people matter. Even when you are exhausted. Even when you don't feel that you have the time. My life changed because people made it a priority to invest in me. So, make it a life habit to regularly invest in people. Take a friend who is hurting out to coffee. You won't regret it.
What is your favorite college memory?
Wow. There are so many! One of my favorite memories is my undergrad graduation when it hit me that I had completed four years of college, only by God's grace!!!! It was great to be able to look back on how God had led me.
What is your favorite meal out of all the food establishments on campus?
Any espresso drink at Cuppa Jones. :)
What are your hobbies or interests?
When I am not hanging out with my wonderful family and friends, I enjoy reading, drinking coffee, road trips, and watching TED talks.
Name 1 person you'd like to meet and why?
If I had the chance, I would love to meet Winston Churchill. He has been my hero for a while. I quote him all the time.
Any advice for incoming students?
Pursue God with all your heart. You will encounter God's truth every day in class, via chapel, room devos, etc. Embrace it. Let God change you.
What's your favorite verse or Scripture passage?
Psalm 81:10 says, "Open thy mouth wide, and I will fill it." I used to think that this verse was talking about God being the ultimate Source of all blessings. However, a few years ago, during a sermon, I realized that God was saying that He would fill it with Himself. I have never forgotten this personal application of the verse. This verse helps me remember that my God Himself is the ultimate gift, not the things, relationships or experiences He chooses to bless me with.