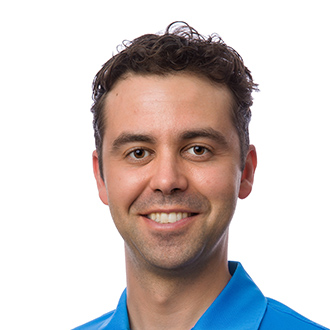 Hometown: Greenville, South Carolina
Undergrad Degree: Bible
Graduate Degree: Bible
State: SC (ZIP codes starting with 296)
What type of high school did you graduate from?
Homeschool
Why did you choose BJU?
I chose to come to BJU because I was impressed by the strong spiritual testimony of the faculty and students and knew that I would undergo excellent training to do what the Lord wanted me to do with my life. I knew the liberal arts emphasis would make me a well-rounded person, equipping me to interact with all kinds of people for the cause of Christ.
What was your favorite class in college? Why?
I really enjoyed Christian Masterworks as part of the Bible major program. I appreciated my teacher's enthusiasm for great works of Christian literature by John Bunyan, A.W. Tozer, and C.S. Lewis.
What was a misconception you had about BJU that was proved wrong when you became a student here?
I thought that the teachers and administrators would be distant because of all their responsibilities, but I found instead that they were very friendly and warm-hearted. They really wanted to help and befriend students to make them effective servants for the Lord.
What sort of campus ministries were you involved in?
I ministered in my residence hall as a group leader. I was involved in extension ministries, reaching out to the community through nursing homes, Bible clubs, prisons, military bases, and street witnessing, among other things. These ministries really helped me put my classroom learning into practice. I went with some guys from my society to Fort Jackson to help with a service to about 200 soldiers. We shared in testimony and song and then witnessed a baptism service afterward, held in a baptism tank on wheels. I also went with a group to help with disaster relief for Hurricane Katrina.
Any advice for incoming students?
Make your devotional walk the highest priority. College life is very busy and potentially stressful, but you will find that you work most efficiently and enjoy college more if you seek first the kingdom of God. Be friendly and meet new people. Because you will be meeting new people your whole life, start now getting out of your comfort zone and interacting with others. Plan ahead when you get your course assignments.
What's your favorite verse or Scripture passage?
Psalm 119:33 says, "Teach me, O Lord, the way of thy statues, and I shall keep it unto the end." This whole Psalm has helped me over and over again by reminding me that I can't keep God's law at all without His help. He must teach me. He must incline my heart toward Himself since the heart is prone to wander. This needs to be my prayer every day.