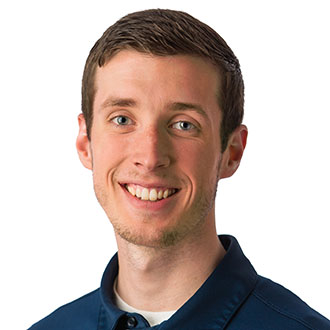 Hometown: Davison, Michigan
Undergraduate Degree: Communication
State: IN, KY, MI, MN, WI
What type of high school did you graduate from?
Christian school
Why did you choose BJU?
Bob Jones University was always on my radar growing up. Both of my parents and older brother attended the University. I visited campus both my sophomore and junior years of high school, and on my second visit I decided that this is where God wanted me to further my education. One of the key selling points for me was how genuinely caring the professors are towards their students.
How have you grown over your years at BJU?
BJU has been pivotal to my growth spiritually, academically, and relationally. Here the Lord used chapel messages and church services to challenge my faith. Many of my big spiritual life lessons were learned while I was a student here. Academically I was stretched to reach my potential and to provide quality work. Furthermore, BJU allowed me to develop my leadership abilities through my experiences as both a group leader and RA.
What are your hobbies or interests?
I am very passionate about my Michigan sports teams: Red Wings, Lions, the University of Michigan (Go Blue!), and Tigers. Additionally, I've recently started going on different hikes in and around Greenville, and I love it.
What is your favorite meal out of all the food establishments on campus?
Papa John's. Is there any other answer?
If you could visit one place, where would it be?
England. My grandma is actually from there.
Any advice for incoming students?
Get involved. Your college experience will be so much more memorable if you look for opportunities to branch out of your comfort zone.
What's your favorite verse or Scripture passage?
Psalm 139 is one of my favorite Scripture passages. During personal trials, it has encouraged me multiple times. To know that God uniquely cares for, knows, and has millions of thoughts about me is overwhelming and is great cause for rejoicing!