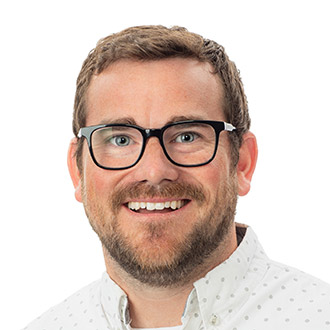 Hometown: Greenville, S.C.
Undergrad Degree: Practical Christian Training
What type of high school did you graduate from?
Christian school
Why did you choose BJU?
I chose Bob Jones University because I wanted an environment where I knew I could be challenged academically, socially and spiritually. Being from Bob Jones Academy, I was very familiar with Bob Jones University and knew that I would get a quality education where the faculty and staff cared about me as an individual.
How have you grown over your years at BJU?
Besides receiving a liberal arts education, I grew immensely in my professionalism, organization and leadership. I felt very equipped to begin my first position teaching at a small Christian School in Northern Virginia. As I look back on my time at Bob Jones University, I am so thankful for the faculty and staff that invested not only in me academically but also spiritually.
What was your favorite class in college?
My favorite course was Christian Masterworks. I loved this course not only for its content in studying Christian literature that contributed to society, but also the teacher. He was one of my favorite professors who always genuinely cared about those in his classroom as people, then students.
What are your hobbies or interests?
I love playing sports (soccer and snowboarding), home reno projects, hanging out with my wife and two boys, as well as keeping up with college football.
What's your favorite verse or Scripture passage?
Proverbs 3:5-6 "Trust in the Lord with all of your heart, and do not lean on your own understanding. In all your ways acknowledge him, and he will make straight your paths."
Any advice for incoming students?
My advice to incoming students would be to get involved, apply yourself, take each day one at a time and trust in God's timing. Jeremiah 29:11 "For I know the plans I have for you, declares the LORD, plans for welfare and not for evil, to give you a future and a hope."