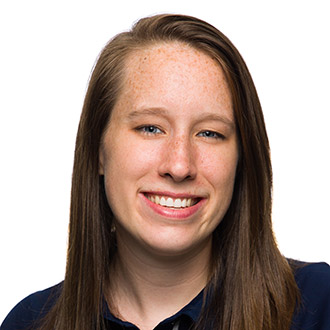 Hometown: Raleigh, North Carolina
Undergrad Degree: Criminal Justice
Graduate Degree: Communication Studies
States: NC, TN
What type of high school did you graduate from?
Homeschool
Why did you choose BJU?
I was pretty set on coming to BJU as a student fairly early on. I had great experiences through the summer camps run by the school and had developed multiple friendships before I even arrived on campus. I really appreciated the academic standard, the care and love of the faculty and staff for the students, and the professional, personal, and spiritual growth opportunities available here at the school.
How have you grown over your years at BJU?
I actually came to know Jesus Christ as my Savior here. My RA (Resident Assistant) led me to the Lord when I was a freshman. Since then, I have grown so much in the Lord. He has taught me to love others the way He does and continues to show me ways in which I need to change. Professionally, I have greatly developed in my research and writing skills. I have my professors to thank for that. Personally, I have grown as a critical thinker, and am now far more comfortable diving into problems and looking for the deeper issues so that I can help find a solution. I have my professors to thank for that one also.
What are your hobbies or interests?
I love sports, music, reading, and animals, specifically horses, dogs, and cats. (Yes, it is possible to like both cats and dogs.)
If you could visit one place, where would it be?
Multiple places! But first, Ireland and New Zealand. Australia has too many large spiders and I have already been to Israel.
Any advice for incoming students?
Get ready to learn A LOT. Open your heart to people and to what God has for you. Be teachable, and be willing to accept criticism. Never let the thought that "you've arrived" dictate your actions and responses to others. We all will be learning the rest of our lives, so embrace it.