Presenting Bible/Science Sermons, Seminars, & Lectures with Demonstrations
George Matzko is available to speak on a variety of topics related to the Bible and Science in church services and school science classes using engaging demonstrations. One of the most welcomed aspects of Dr. Matzko's ministry has been his willingness to answer Bible/science questions in open sessions that go beyond the creation/evolution category.
George was a member of BJU's faculty from 1979 until he retired from the classroom in May 2018 and began his encore career as the BJU Science Ambassador in August 2018 along with his wife, Darlene (BJU retiree). He graduated from BJU with a degree in chemistry in 1973 and earned a PhD in analytical chemistry from Clemson University in 1978. He is a member of the American Chemical Society and the Creation Research Society. In addition to teaching chemistry and physics classes, Dr. Matzko pioneered a class called Science: Impact on Society that brought the Biblical worldview to bear on public policy and environmental issues.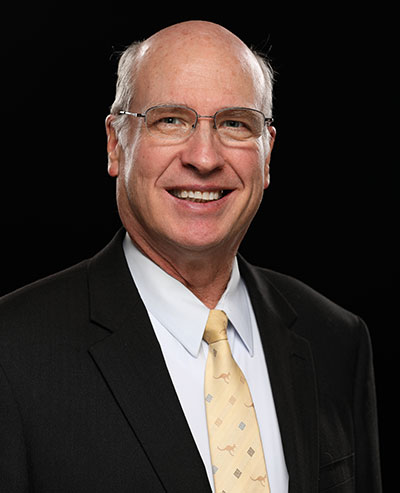 For 32 years, George and his wife, Darlene, led BJU summer mission teams: Nova Scotia (1981-1989) and Australia (1995-2017), where he regularly spoke on the Bible and science in churches, schools, and camps.
Dr. Matzko's commitment to a literal six-day creation carries an essential message that it's not science vs. scripture, but science in scripture that glorifies our Lord Jesus Christ and honors Him as the Creator.
For more information or to schedule a meeting in your church or school, please email him.
Itinerary
Wednesday, Sept. 18 (p.m.)
First Baptist Church
Rosemount, Minn.
Sunday, Sept. 22
Brookdale Baptist Church
Moorhead, Minn.
Wednesday, Sept. 25 (p.m.)
Granite City Baptist Church
St. Cloud, Minn.
Thursday, Sept. 26 (p.m.)
Calvary Baptist Church
Cambridge, Minn.
Friday, Sept. 27 (p.m.)
Becker Christian Center
Becker, Minn.
Sunday, Sept. 29
Holmen Baptist Church
Holmen, Wis.
Sunday, Oct. 6
First Baptist Church
Baxter, Minn.
Oct. 12–13
First Calvary Baptist Church
Inver Grove Heights, Minn.
Sunday, Oct. 20
Bay City Baptist Church
Green Bay, Wis.
Sunday, Oct. 27
Gillett Baptist Church
Gillett, Wis.
Sunday, Nov. 3
Grace Baptist Church
Marshfield, Wis.
Sunday, Nov. 10
Faith Baptist Church
LaCrosse, Wis.