To Be President — More Than Just a Childhood Dream: Alicha Grubb
Alicha Grubb doesn't believe in dreaming small. "I want to change the world wherever I am, and I want to influence the people to the best of my ability, wherever I am," she says. And she knows that wherever God calls her, that will be the best place for her to do that.

However, there is one place in particular she hopes to be, one job in particular she dreams of having. "My plan is to run for president in 2040," she says.

"People are like, 'Wait, are you for real?' And I am very for real. If God opened the doors all the way, I would do it in a heartbeat."
A Passion for Politics
Politics hasn't always been Alicha's passion. When she tried out for the speech and debate team as a high school freshman, the faculty coach asked her who the president of the United States was. Of course, she knew that answer. But when he asked her who the secretary of state was, she thought, "Who knows that?"
She made the team, however, and before long she was enthusiastically researching politics and world affairs in preparation for competitions. Her public speaking skills also began to improve with the help of her coach.
"I knew at that point that I was definitely interested in politics," she says. She also knew that she'd need a career to support herself and provide background experience as she worked her way into politics.
"I thought maybe a teacher, since I loved the public speaking," she says. Since she also loved history, she decided to study history at Bob Jones University as the first step toward becoming a history teacher—and ultimately, a politician.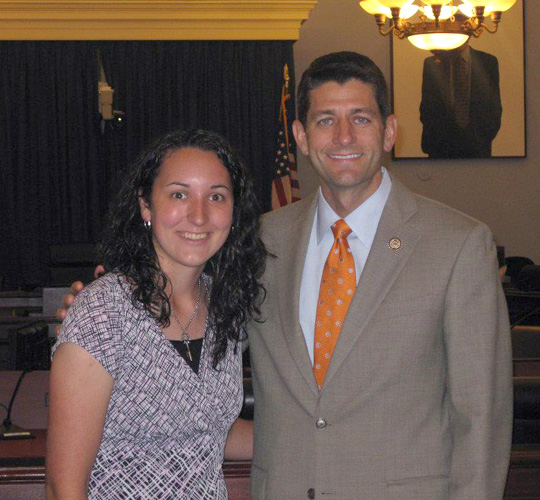 Alicha with Paul Ryan
Redirection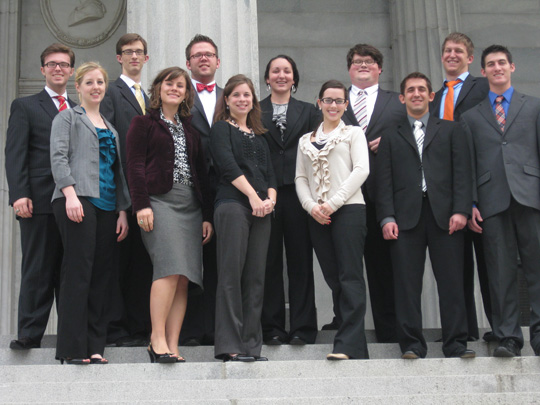 BJU's Student Legislature delegation
However, her plans took an unexpected turn during her sophomore year when she joined BJU's delegation to the South Carolina Student Legislature.
"SCSL has a governor and legislature, but they also run a mock supreme court," Alicha explains, which meant that she got a taste of both the political and the legal arenas.
"I wrote a brief for the court," she says, "and I didn't really know what I was doing. I just tried to find sample briefs and tried to form a legal issue out of the topic. But I did well at it—I actually won best written brief that year. And I loved it."
The experience turned out to be transformational.
"I started thinking, what about law school?" Alicha says. "I kept taking history classes and praying about it. It became apparent to me that I loved the logic, I loved the writing, I loved the research, and I loved history—but not so much the being an actual historian part of it."
Heading to Law School
By the end of her sophomore year, Alicha knew that law school was in her future. After taking the LSAT the summer before her senior year, she applied to a long list of law schools—and then waited.
While she waited, she kept her ultimate goal of pursuing politics in sight. She spent the summer working for Jim DeMint, then-senator for South Carolina, and gained valuable experience by talking with constituents who called the office, attending Capitol Hill briefings, preparing memos for staff and giving tours of the Capitol.
She didn't have to wait long, though, before the law school scholarships started coming in. "I got offered scholarships to every school I applied to, so I put the lower scholarships at the bottom of the pile. Then I visited several schools," she says. Eventually she decided on Wake Forest University School of Law in Winston-Salem, North Carolina.
First Year
Alicha's first year at Wake was challenging. In contrast to her experience in undergraduate classes, at law school she wasn't building off a subject she'd previously studied. She, along with the rest of her classmates, were starting with a blank slate.
"You're learning all these legal doctrines and all these terms. You're also learning how to think like a lawyer," she says. "So the first year is really intense."
Despite the challenges, Alicha is confident that law school is where she is supposed to be.
"Even though I might not be interested in practicing contracts or tort law," she says. "I love the problem-solving and learning different aspects of the law, and practically, how to help people."
Helping People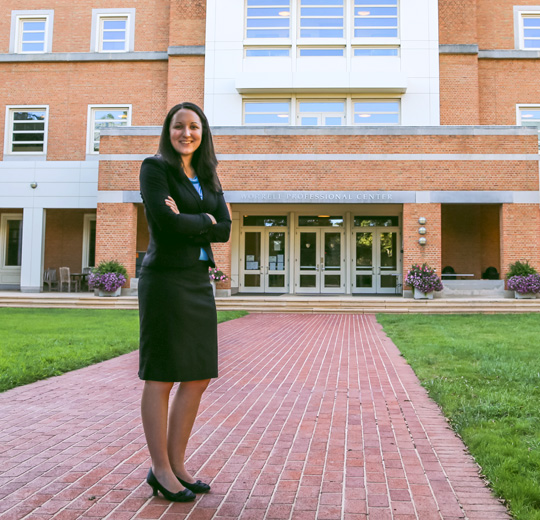 Alicha has already experienced firsthand how much lawyers truly can help people.
During the school year she began pro bono work, or the practice of offering legal assistance to the public for free or at a reduced rate.
"I did a lot for Wills for Heroes, which is free estate planning for military members and first responders all over the state of North Carolina," she says.
In the summer, she interned for the Public Defender Office in Staunton, Virginia.
"The public defender is paid by the state to represent indigent defendants, who are basically people who can't afford a lawyer," she explains. "It's a constitutional right to legal counsel, and that's what the public defender provides."
She saw charges for everything from domestic assault and battery to breaking the speed limit at 105 miles per hour. And almost all of the defendants were guilty of the charges against them. But as Alicha learned, that didn't change their need for a lawyer who would stand up for their constitutional rights, ensure a fair sentencing—and show compassion.
Future Plans
Alicha has two more years of law school, after which she plans to join the Navy's JAG Corps.
"With that, I have lots of options. I can do prosecution, I can do defense work, I can do civil," she says. "It would be for four years, and I can look for a prosecution job in Virginia while I'm doing that. Prosecution jobs are hard to get, because it's only when people retire that you get a job."
Once she has a job in Virginia, she says, "I want to be involved in my community, get involved in local politics, try to make connections and that kind of thing. Then run for Virginia House of Delegates. And then I would run for Virginia governor. And then run for president."
"Obviously, I want to be in tune to the will of God," she says. And she believes that whatever God gives her to do, she is called to pursue that with all her strength—and whatever she pursues with all her strength will be her impact on the world.
"If God gave me a Down syndrome child that I need to stay at home with 24/7 for the rest of my life, I would do it. If I became a paraplegic and was in a wheelchair and went around speaking at conferences for the rest of my life, I would do it. If God kept me as a prosecutor for the rest of my life, I would do it."
"But if God can use me as the president of the United States, then that's where I want to be."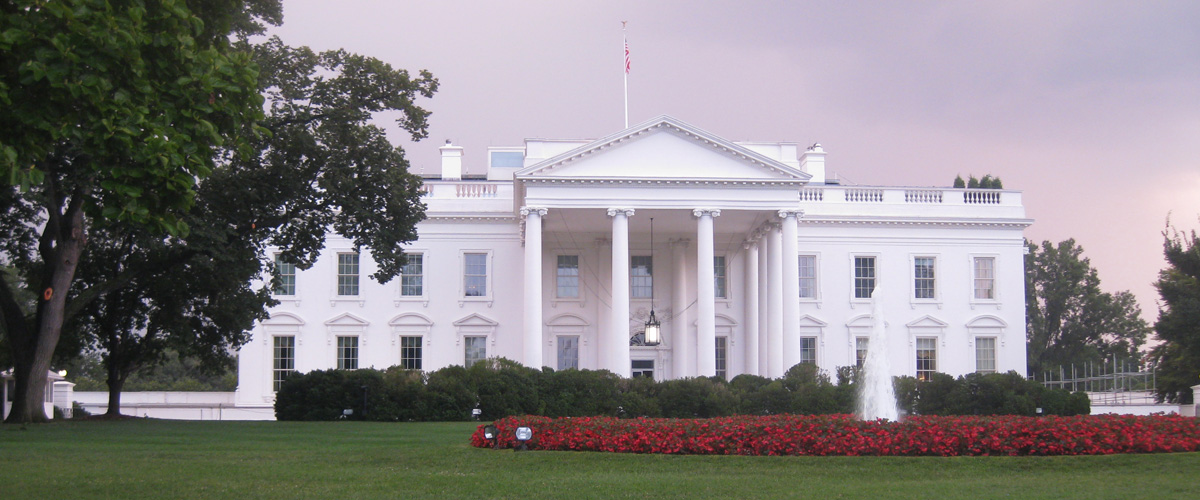 Learn more about our programs.