A Summer in Parliament: Esther Hutcheson in London
The summer of 2012 was unlike the warm, sunny summers Esther remembered back home in Georgia. London's chilly air, overcast sky and the almost daily threat of rain gave her reason each morning to don her coat and slip on her purple-and-black wellies as she prepared for her walk to work.
The 7-minute walk took her under the shadow of the centuries-old Westminster Abbey and within sight of the London Eye, the iconic 44-story Ferris wheel across the River Thames. All this history, with its rich combination of old and new, made Esther's love of history come to life.
For Esther this was no tourist trip—it was the opportunity of a lifetime. Here at Westminster Palace, the enormous government building overlooking the river, she was interning under Mr. Ian Paisley Jr., Member of Parliament (MP).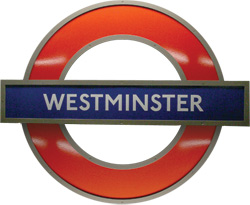 Past and Present
From her earliest memories Esther loved the past—whether it was hearing about her father's memories of the day he proposed to her mother, her uncle's hobby of exploring local history or her great-aunt's research of the Hutchesons' heritage.
When the time came for Esther to choose a college, she chose to study social science at her parents' alma mater —BJU. After Esther graduated, God paved the way for her to return to BJU and pursue a master's degree in history.
Working as a graduate assistant, she taught history tutorial classes for undergraduate students—not all of whom shared her passion for history. "Often I would hear, 'History isn't my thing' or 'I just don't get it,'" Esther says. "But we love to watch people. And we love stories."
So Esther took it as a challenge to develop her students' understanding and appreciation of history. "Who were the September 11 hijackers?" she would ask her students. "Where were they from? Why did they attack the United States? How did their experiences and belief system lead them to kill so many people? What impact will this have on the United States?"
By asking these types of questions, she demonstrated how understanding of the past helps interpret the present. "History isn't only dates, places and names," she says. "History is the study of relationships across time and space: economic, racial, geopolitical, social and religious; and I want my students to think and to explore these relationships."
What Esther didn't know was that God was using these experiences to prepare her for something big.
Road to London
Rev. Ian Paisley, co-founder of the Democratic Unionist Party in Northern Ireland, formed strong ties with Dr. Bob Jr. and BJU as early as the mid-1900s. "Ian Paisley Sr. is the name people mention in Northern Ireland," Esther says. "God allowed BJU to draw some connections, and God sovereignly places people at certain places, certain times."
During the spring of 2012, Ian Paisley's son, Ian Paisley Jr., attended BJU's annual Bible Conference as a guest speaker. While on a tour of campus, he discovered that some students were preparing for careers in government. Knowing that his office would get busier that summer, he asked about student interns, and a faculty member recommended Esther.
Esther had already gained some valuable experience by doing volunteer work for South Carolina Rep. Trey Gowdy and former Sen. Jim DeMint—but nothing this big!
She took this opportunity as a gift from God and accepted the internship and became the first BJU student to intern in Parliament.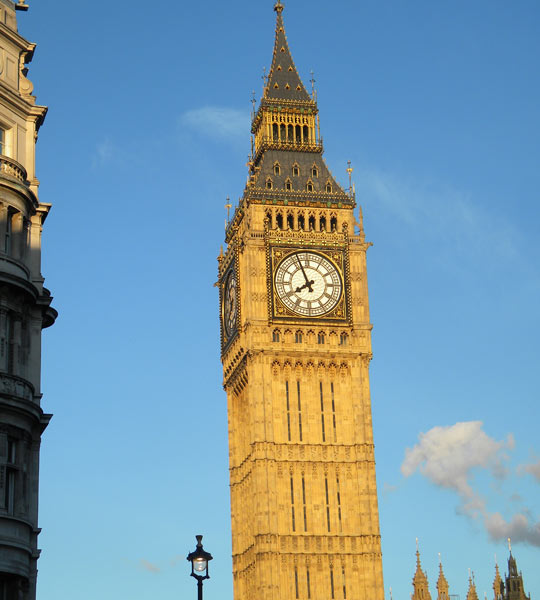 "Anything and Everything"
When she arrived at Westminster Palace for work, Mr. Paisley immediately assigned her numerous responsibilities. The first week and a half on the job, he gave Esther a task: write a speech about British policy toward Israel and Christians' involvement in government. He would deliver the speech to a large audience in Belfast.
Although Esther had never written a political speech before, she knew what to do. Drawing on her background in history, she sought to understand the issues, asking the key questions and studying past positions. She connected with other interns who were familiar with speeches, found the best resources and then used her skills in writing to draft the document.
Esther finished writing her speech on time, but she wasn't able to attend the event in Ireland. When Mr. Paisley returned, though, he gave her a glowing report about the speech. It was a great start to the internship!
In addition to writing speeches, her tasks were quite diverse. "It was anything and everything," she says. One moment she would be ordering coffee or helping with a tour of the parliamentary estate; and the next, researching and writing parliamentary questions (PQs) or communicating with constituents.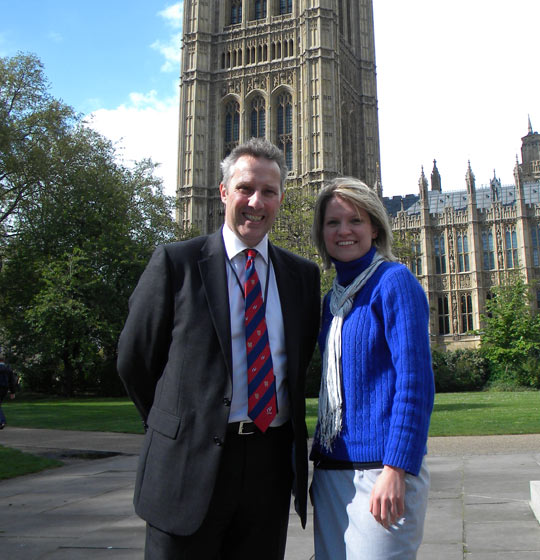 As she worked on PQs (one of the ways MPs seek information or press for action on issues), Esther became much more familiar with the U.K. government. She saw the breadth of issues that the MPs addressed: from regulations for coastal fisheries to social hacking to relief for victims of the Troubles. "It was very sobering," she says concerning working with victims of the Troubles. "I couldn't relate. No one has threatened my life because of my faith. In Northern Ireland, people used to kill in the name of their faith. It stopped 15 years ago; and today, Northern Ireland is peaceful and prosperous—but both Catholics and Protestants still carry the scars."
But the internship wasn't always somber. Some of the most exciting aspects of working in Parliament—especially for a history lover—were the daily walks through Westminster Palace and the tours with visitors. "Tours were awesome," she says. She enjoyed learning and explaining the history of the building.
As Esther worked with Mr. Paisley, she noticed his passion for the job. He would spend Mondays and Fridays in Northern Ireland to meet with his constituents and manage local concerns; while Tuesdays through Thursdays, he worked in London on both local and international issues. "He loves what he does," Esther says, "and that comes across in interactions with him."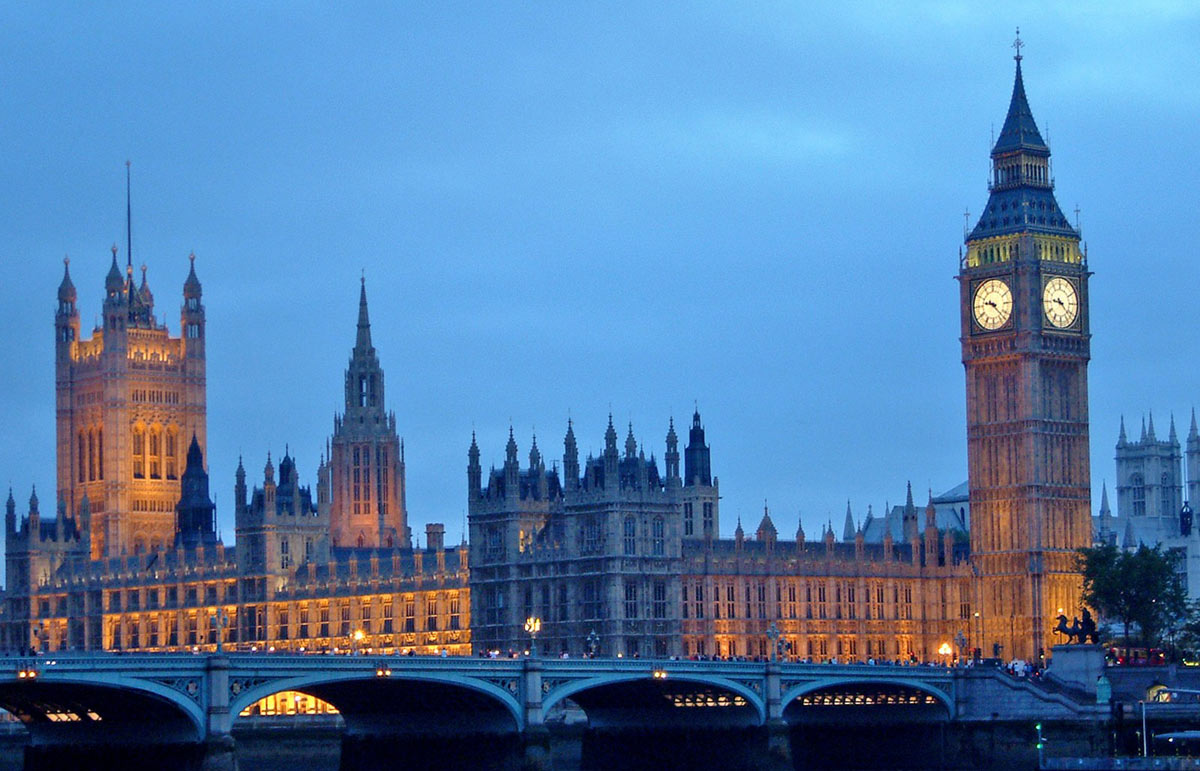 Lasting Connections
Mr. Paisley's office was a great place to work and build relationships, but Esther also wanted to explore. "I'm curious about people and other cultures," she says. "Two great ways to meet people are to attend local churches and to go to community events. As a Christian, I needed to meet with brothers and sisters."
Esther visited several of the local churches around London, including Metropolitan Tabernacle and Westminster Chapel. It was at the chapel that Esther met Helena, a local believer. They went to scores of places—the British Museum, Shakespeare's Globe, and of course London's best shopping venues. "She was a gift," Esther says, "a big encouragement and a good friend."
One day while exploring the Thames River Pageant, one of the many events celebrating Queen Elizabeth II's Diamond Jubilee for her 60 years on the throne, Esther met an older couple visiting London for the celebration. To her delight, her new friends invited her to come and stay with them for a few days in Wakefield, near York—a city more than 200 miles north of London that boasts ancient Roman ruins and a famous Gothic cathedral, the York Minster.
Toward the end of her internship, Esther made her way to Wakefield where she quickly learned that her new friends shared her love for the past and had a passion for local history. Together they drove through the lush English countryside, walked along old cobblestone streets lined with little shops, and visited battlefields like the one at Towton. Although it was a brief visit, Esther forged a lasting relationship with the couple from Wakefield.
Even brief visits to Northern Ireland allowed her to make some friends and develop relationships with some of the people she met. Now back in the States, Esther still stays in touch with them. "I think of them often, and I foresee some of these friendships as being lifelong," she says.
For Esther, the entire internship was an invaluable experience both professionally and personally, but the most memorable and treasured moments were more of a personal nature. "It's the relationships that are the real gems," she says.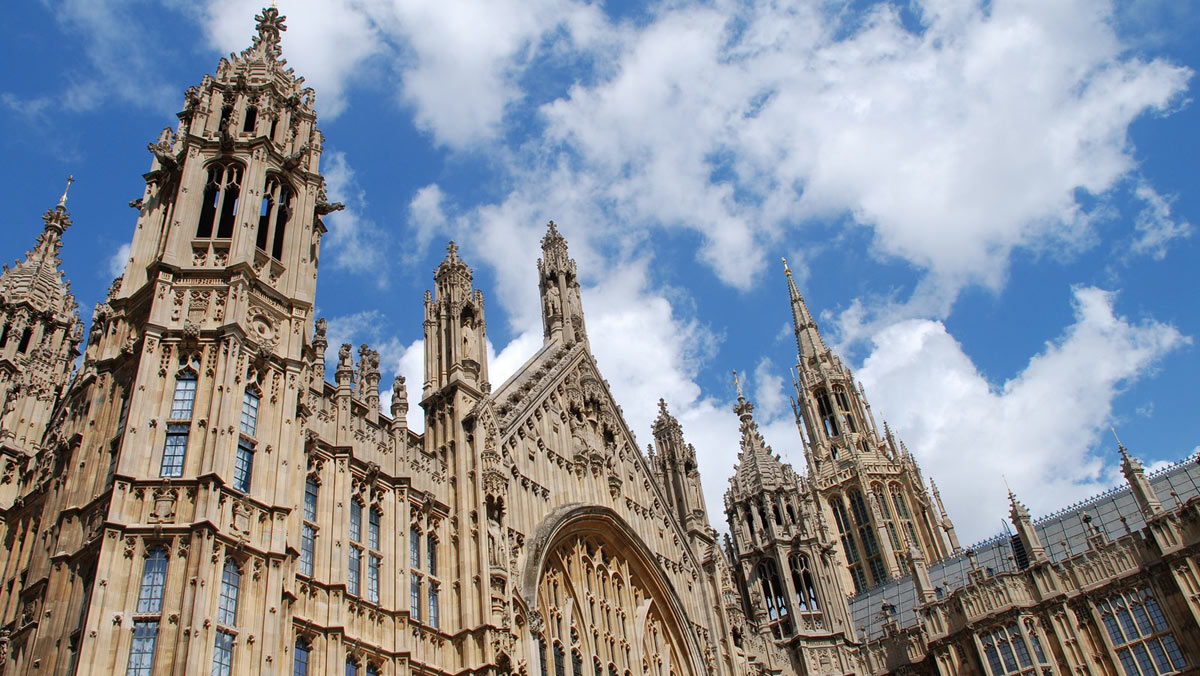 Learn more about our programs.