Faith Not Broken: Kim Rackley
It started with a cupcake. Kim Rackley ('04) created coffee-flavored cupcakes for a wedding rehearsal dinner in October 2011. As usual, she uploaded pictures to her blog, Kimz Kitchen. Her blog's about food and family, but Kim faithfully blends God's truth into her posts. Two weeks later, she says, "Oh my word—I just opened my email and saw like a MILLION comments and new subscribers and wondered what on EARTH was up." Starbucks had posted her blog post on its Facebook page.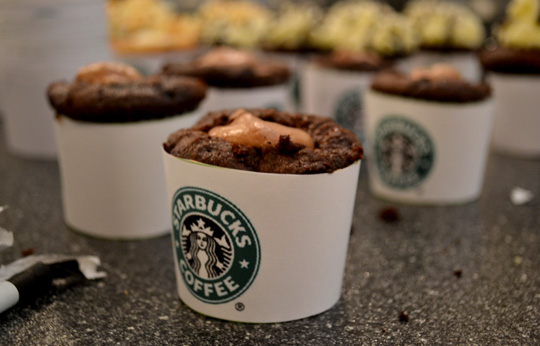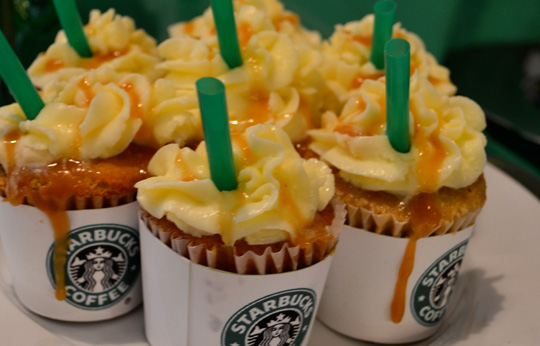 "Ye are the light of the world. A city that is set on an hill cannot be hid."
After getting over 44,000 views that first day, Kimz Kitchen's subscribers grew from 50 to 1,000. Then Kim suffered a miscarriage in January. Initially she was reluctant to disclose it to her new audience.
But after getting encouragement from her husband Chris ('03) and reading about Paul's trials in 2 Corinthians 6, she decided to write about it. Her blog post "I've always wanted to give God a gift …" gave a clear explanation of salvation. And women began emailing her, sharing their own stories and connecting with Kim's transparent testimony of loss.
In August, Kim announced that she was pregnant again! Filled with joy, she shared the details with her readers. Two weeks later, however, an ultrasound revealed some hard news: her baby had chromosomal issues and probably had 2 to 4 weeks to live.
As she openly discussed her faith and fears, her posts, such as "Is it ever OK to ask God, 'Why?'" and "Fear. It's a big mountain to climb," always brought the readers back to trusting Christ and His love for them.
"Shew me thy ways, O LORD; teach me thy paths. Lead me in thy truth, and teach me: for thou art the God of my salvation; on thee do I wait all the day."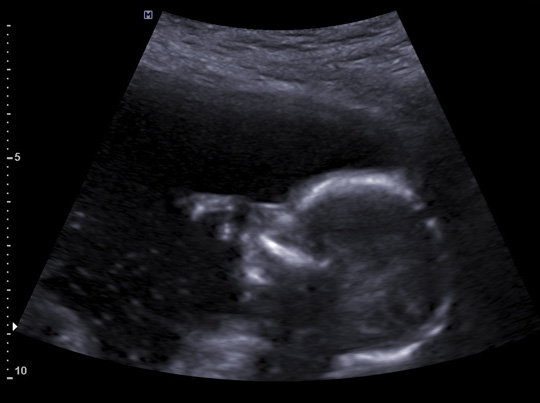 "I can't save your baby. I can't fix him," Kim's doctor told her. "But I have an ultrasound machine, and you can come in and see him anytime you want. Because if you're going to keep your baby, you need to get to know who he is. No more charges for ultrasounds. Come as many times as you need to. Every day if you want. Bring the girls."
From that day forward, Kim went every Tuesday to get glimpses of her baby's face and then uploaded the ultrasound pictures to Kimz Kitchen.
As her pregnancy became more difficult, Kim freely discussed how she couldn't "think about the normal, comfortable stuff." With the multitude of decisions they had to consider, she confessed, "I get scared. Really scared. Mostly because I don't know."
She then realized what she did know: "this baby is a gift. And my God has taught me so much in the last three weeks about His peace, His love, His compassion, His mercy—I've been a Christian for 24 years and haven't learned all this yet. And I am so very blessed."
"Mine eyes are ever toward the LORD; for he shall pluck my feet out of the net."
Kim and Chris named their baby Kyle Nathaniel, which means 'a gift straight from (and to) God.' Kyle continued to live and grow within her womb—surprising everyone. With joy, the little family celebrated every "bonus week in miracle territory." And with sorrow, they braced themselves for the inevitable.
After a series of tests, Kyle was diagnosed with Trisomy 18, Edwards syndrome, a condition caused when a child has 3, instead of 2, of the 18th chromosome. Edwards syndrome is the second most common trisomy condition, with Down syndrome being the first.

"Turn thee unto me, and have mercy upon me; for I am desolate and afflicted."
By October, Kim was worn down. "Friends, I'll be honest," she wrote on her blog. "There were are times when I've said out loud to whomever would listen—'I can't do this anymore.' I'm in a trial, but I can't handle it. But yet I have to. So how?"
Kim found her answer in the Bible: "Paul asked God three times to take away his thorn in the flesh. I put that at begging level. And I've been there. This week. Yesterday. But God hasn't healed our baby. And He didn't take away Paul's thorn either. He just said to him, 'My grace is sufficient for you, for my power is made perfect in weakness.' And for one of the first times in my life, I can say, honestly, that it is.
"And I've felt God's love in my heart—especially in the midst of my dark nights of doubts when He gently leads me back to where I can find His amazing peace that surpasses all comprehension. Because I also have hope. Hope that no matter what happens, if I stay under this trial, God will produce in me something that He wouldn't have without it."
"Most gladly therefore will I rather glory in my infirmities, that the power of Christ may rest upon me. Therefore I take pleasure in infirmities, in reproaches, in necessities, in persecutions, in distresses for Christ's sake: for when I am weak, then am I strong."
With every step of their journey, Kim's husband was her "knight in shining armor," as he cleaned the house, cared for her and the children, and held her hand. He told her, "Every time I pray, I pray for you."
God "gives me what I need," Kim observed after hosting a baby shower for her sister—who was expecting a boy as well. Afterward she wrote a letter to Kyle: "I can't wait to see you—to touch your sweet face. Because you'll be perfect. God gives me everything I need. And He's given me you. I need you—or I wouldn't have you. And I'm so glad I have you. And I'll have you as long as I need to have you."
Then it was Thanksgiving, and Kyle was still with them. His sisters made a blue teddy bear for him, placing a recording of Kyle's heart "beep" inside so they could hear it any time they wished.
With God's strength and peace, Kim and Chris made contingency plans and their final decisions for Kyle. "I can promise you, that you will never be forgotten," Kim wrote to Kyle. "And the lessons you have helped me learn about my God will never be forgotten."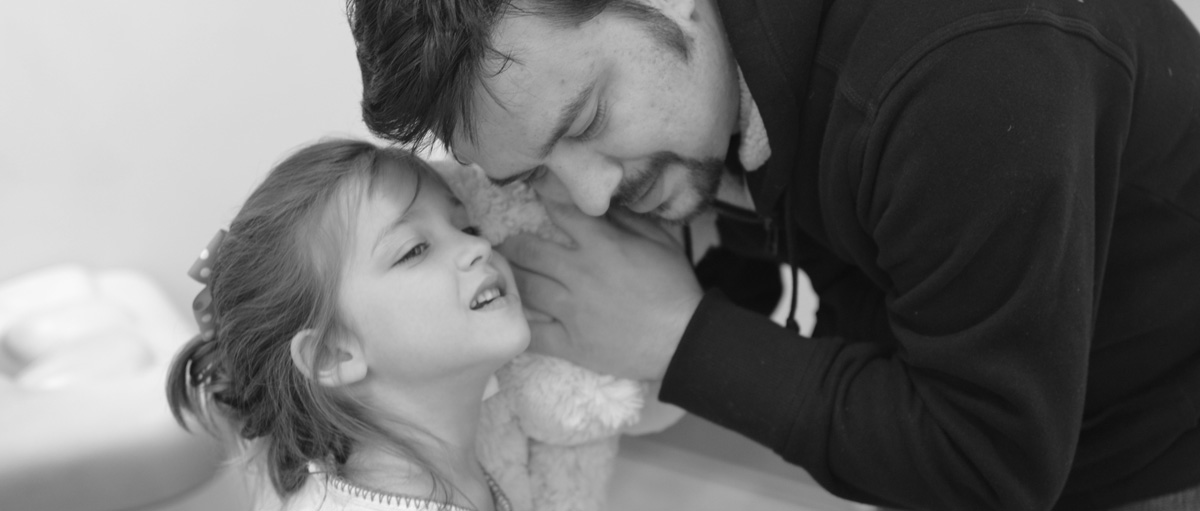 "And the peace of God, which passeth all understanding, shall keep your hearts and minds through Christ Jesus."
Kim was at the piano playing "Away in a Manger" at a Christmas party when she felt Kyle's last movements. It comforts her that the hymn's last sweet notes carried Kyle into the waiting arms of Jesus. Two days later Kim and Chris finally held their boy in their arms. And they kissed his tiny face over and over. It was as if she "was on the front porch of heaven peering in the windows." Later she wondered, "When you're giving your child his last kiss, where do you place it?"
They buried Kyle a few days later. As they released 31 balloons commemorating each week of his life, Kim's faith remained unbroken. "So, am I celebrating? No. But, am I joyful? Tearfully, yes. And as scared as I was about my reaction to the events I knew were coming in my near future, my God did not fail me. And He won't fail you."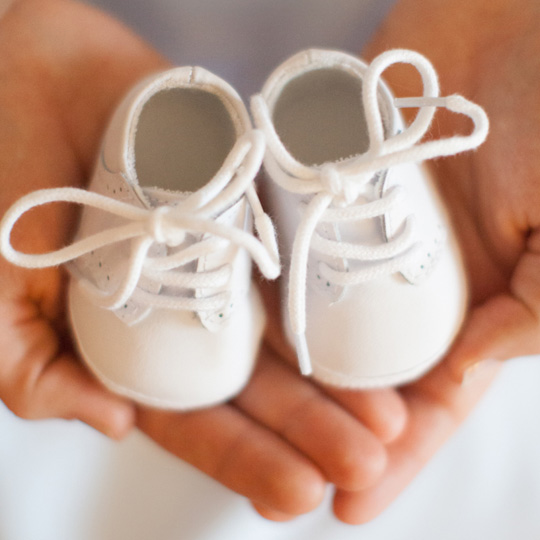 "My soul doth magnify the Lord, and my spirit hath rejoiced in God my Saviour."
With Christmas just days away, "we kept quietly to ourselves. Injecting as much happiness and joy into our girls' lives as we could while we desperately craved some of our own," Kim wrote. "I learned something (again). It's hard to think about Jesus and not feel joy."
Kyle's memorial service was shortly after the New Year. For the eulogy Chris created a video commemorating Kyle's life. Kim uploaded "Kyle's Story" to Kimz Kitchen to thank her readers for their love, prayers and hundreds of letters of encouragement and support.
When Kim's sister delivered her baby boy a few days later, Kim wrote, "He's cute. Like his aunt, of course. I think I'll kiss him twice every time I see him. Once for him and once for my baby boy."
"Let your light so shine before men, that they may see your good works, and glorify your Father which is in heaven."
Shortly after the memorial service, Kim's maternal fetal specialist asked if he could show "Kyle's Story" at a regional OB/GYN conference. He had noticed that "all of his patients who choose to carry their difficult and rather "doomed" pregnancies to their natural progression seem to fare immensely better—emotionally—afterwards, than those who choose to terminate," Kim explained.
By sharing the video at the conference, Kim's doctor hoped to encourage other medical professionals to embrace the benefits that choosing to continue a difficult pregnancy can give to a family.
Kyle's story has been read on Kimz Kitchen over 24,000 times in over 90 countries. The "Kyle's Story" video plays nonstop in a crisis pregnancy center waiting room in Denver, Colorado; is shown in OB/GYN clinics around the country; and was shown at the March of Dimes 2014 annual conference. Many churches use it for Sanctity of Life Sunday.
Kim and Chris also created the Kyle Rackley Memorial Fund to assist Compassion International's Child Survival Program, which provides sustenance, education and the Gospel to children in poverty.
Kyle never took one breath here on earth, yet God has used his life to save the lives of many babies from abortion and poverty. And thousands have read the Gospel because of his mother's transparent faith.
"Have not I commanded thee? Be strong and of a good courage; be not afraid, neither be thou dismayed: for the LORD thy God is with thee whithersoever thou goest."
"I never would have thought that putting some caramel on top of whipped cream on top of coffee cupcakes would lead to this," Kim says. "But now here I am: open to this whole world of people that have no idea of Who God is. And they are going to hear Kyle's story and think about God."
God used a cupcake to shine an international spotlight on a couple that He trusted to glorify Him as they struggled through a dark and difficult trial. "Losing a child is deeply painful, but there's also hope and joy," Chris says. "You just have to see the bigger picture."
And Kim says, "So many people prayed for a miracle in our son's life, and even now I have people ask me, why didn't God do that miracle? And I tell them, He did. He did do a miracle. He did one in our hearts."
Photos courtesy of Kimz Kitchen and Leigh + Becca