Life-changing Lessons Around the World: Cameron, Charlotte, Gershon
Each summer dozens of BJU students travel on BJU mission teams, and each summer they return overflowing with what they have experienced of God's grace, both in their own lives and in the lives of the people they met. These stories are just a glimpse of the ministry opportunities God gave Cameron, Charlotte and Gershon during their summer mission trips—and just a snippet of the spiritual lessons He taught them through those experiences.
Teamwork in Antigua
As a journalism and mass communication student with a minor in theatre, Cameron Smith ('16) had been hearing about BJU's Antigua Mission Team since his freshman year. The team was led by one of Cameron's JMC professors, Kathryn Gamet, and her husband Jonny, who works as the information director for the Bruins.
Cameron already enjoyed the way that his classes went beyond basic skills to career and ministry applications. "I love the fact that I can take a class in video equipment operation, and learn so much more beyond how to operate a camera," he says. "How do I apply this skill in my overall plan? How do I use this for Christ and for the Gospel?"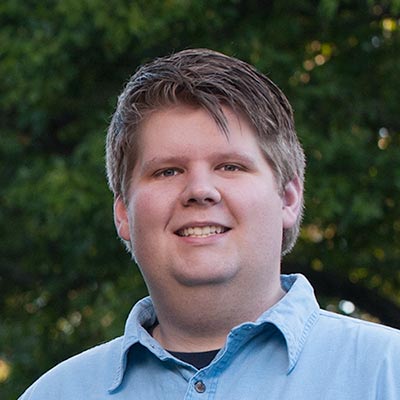 With its focus on the Caribbean Radio Lighthouse ministry—a missionary-founded, gospel-focused radio ministry that reaches more than one million listeners in the region—the Antigua Mission Team seemed like the perfect complement to his classes. "It sounded like something I might want to do," Cameron says, "but I didn't know how my summers would work out."
He wasn't able to join the team the summer after his freshman year, but when the opportunity came up again two years later, he decided to sign up.
"I'd never been on a mission trip before, and the only place I'd been outside of the United States was Canada," he says. "I really wanted to see what could come of it."
A majority of the Antigua team is usually JMC students like Cameron. However, this summer only half the team members were in the JMC program while the other half were in programs ranging from Bible to graphic design to health sciences.
"During the first two days of the trip, we JMC majors took time to teach the others how to use the equipment. It was surprising—and encouraging—to see others easily pick up tasks at the station," Cameron says. "And working at a radio station is more than recording things. You have to brainstorm. You have to come up with ideas for programs, commercials, children specials, and so on. And while everyone on the team might not have known how to work the computer programs or the soundboard or the microphones, they all had a part in helping create the content we put on-air."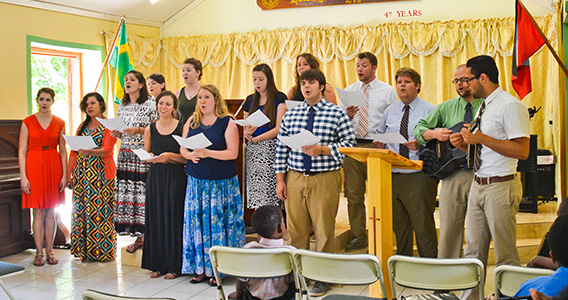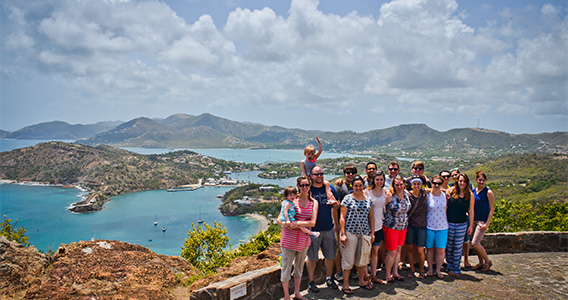 Team members with other gifts or skills made other essential contributions to the team's ministry. "One person on the trip who's not a JMC major but she's really good with kids," Cameron says, "she spent most of her time helping Mrs. Gamet with her children and helping with the children's ministries that we did on the trip. Another team member who is a graphic design major spent her time taking photos and videos of the trip."
Though the trip was only two weeks, the team developed a wonderful bond with each other as they worked together. "Whenever you go on a mission team, not only is it the people you're meeting, it's the people you're working beside," Cameron says.
"One of the greatest things for me in Antigua was to work alongside others, spreading the Gospel. It helped me see that we are here to serve God and we don't have to serve alone. It was amazing."

Courage in Australia
Just a few days to go before Charlotte Brown ('16) and the rest of the BJU Australia Mission Team would fly out of the USA—and Charlotte didn't want to go.
She had dreamed of going on a summer mission team ever since her freshman year, waited for God's perfect timing to be able to go, and watched God miraculously provide as she raised support. But she was scared.
"I knew it would be hard for me," she says. "I knew we would be visiting with lots of people in a new country, and doing lots of different things. And I thought, 'I'm not good at any of these things!'"
"I guess when people talk about doing things for God, they always talk about taking what you're good at and using it for God. I knew God could use me, but at the same time, I was like, 'Why wouldn't He take someone who is good at those things?'"
But God had led Charlotte to go, and so she was going.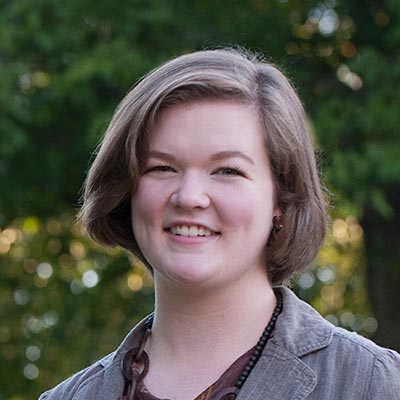 When the team went door to door in one town, conducting surveys on religious beliefs, Charlotte was terrified. But as she prayed for grace, she grew more comfortable with each person she talked to—and she was blessed by each opportunity she had to share the Gospel.
When the team split up and Charlotte was assigned to teach for a week at an after-school Bible club, she had no idea how she would do it.
"My biggest prayer that week was that I would learn to enjoy teaching, because I really didn't like doing it," she says. "The first time I did a Bible lesson, it was awful. I was so nervous. And I hadn't really studied up on what I needed to do, because I didn't really know how."
"By Wednesday of that week, I was ready to give up. But I realized that the biggest step of faith I could take was just doing what I knew I needed to do in that moment, which was to work on my lesson and do it one more time," she says. "By the end of that week, the last lesson I taught, I just really enjoyed it. The team leaders told me it was the best one I had ever done."
When the team members stayed with missionaries and local families—sometimes in groups, and sometimes alone—Charlotte wondered what she would find to talk about with each new person.
By staying with local families, she learned so much about the body of Christ. "A lot of the people I met there weren't born in Australia, they were from the Philippines or from the Middle East," she says. "It was exciting learning about how they had come to Christ. There was not much we had in common except God—and that was enough."
And by staying with missionaries, she learned so much about ministry. One missionary family in particular left an unforgettable impression on her. "What I remember most about them though is how intentional they were to reach out to people," she says. "It wasn't just like they had their ministry and then they had their home, it was like their whole lives are their ministry."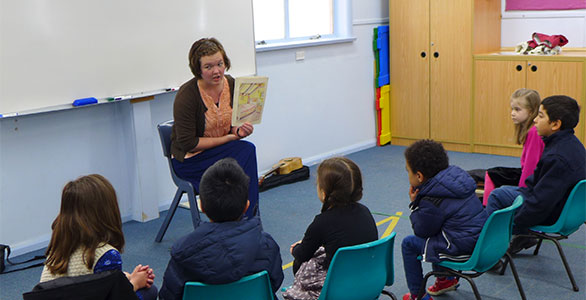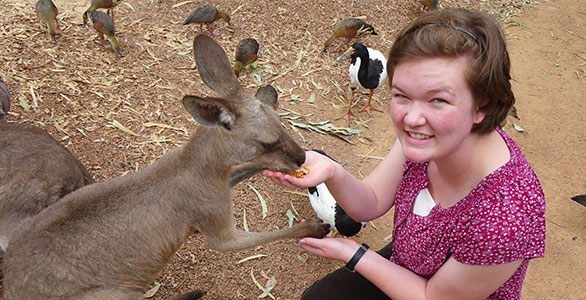 For Charlotte, going on the Australia Mission Team changed her life. "I think my whole mindset has switched," she says. "It took this summer to show me that I need to give God all of the many things that I am not good at. I came to realize that He wants my whole life, not just the things I think I can do. And I should be trying new things because I never know what He may want to use. Because He is a powerful God, He can use those pieces of my life as well."

Faithfulness in Africa
Unlike Cameron and Charlotte, Gershon Ho ('17) didn't have traveling on a mission team as one of his goals his freshman year. In fact, God had some work to do in Gershon's heart first.
"I grew up in a Christian family, but I was quite rebellious," Gershon says. "When I first came to BJU, I didn't really listen to what the preacher said in chapel." God used a chapel speaker's words about humility and rebellion to open Gershon's eyes. Now, he says, "I try to pay attention in chapel and grab what the preacher is saying from God's Word."
"I really see God is working in my life here at BJU. Although I still struggle, at least the environment is constantly encouraging me to continue to follow God. The environment is really good for helping you to become a more mature Christian."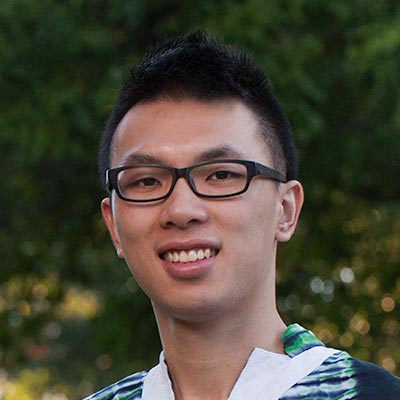 As God sparked an interest in Gershon's heart to listen to His Word, He also began developing an interest in Gershon's heart to see how Christians lived in other parts of the world.
Having grown up in Hong Kong, and now living in Greenville, Gershon had already experienced two very different cultures. What better way to see something new than to travel with a BJU mission team to Africa?
The team's first (and longest) stop was northern Ghana, where they conducted several weeks of VBS for different churches in the area—sometimes ministering to more than 500 children in one day! Dr. Olinger, the team leader, taught a Bible college course and spoke at the Bible college graduation. While there, the team also had the opportunity to witness a baptism and a wedding, and of course, join the local churches in Sunday worship.
Then they traveled to Tanzania to minister in an orphanage, tutoring the children in their schoolwork and hosting a mini-camp complete with a lively Fun Time.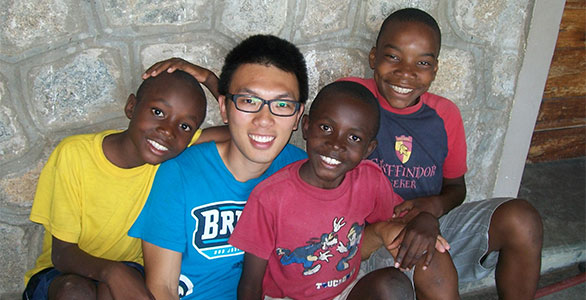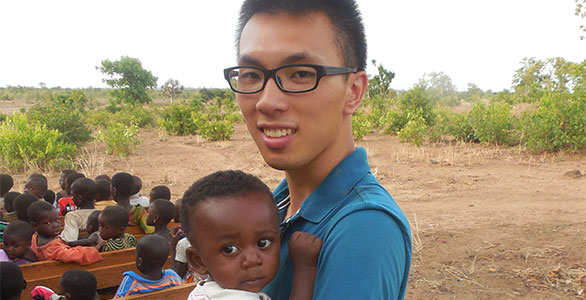 The team's final stop was South Africa, where they again conducted VBS for local churches in the Cape Town area.
From heavily Muslim northern Ghana to nominally Christian South Africa, from Waali to Swahili to Afrikaans, from small villages to large, modern cities, the team experienced the gamut of African settings and cultures.
"I think the biggest thing I learned from the trip, after seeing so many different places and so many different workers in respective areas, was that the workers are all very faithful," Gershon says. "No matter what the situation is, they just use whatever resources they have and do the best they can."
"Seeing their faithfulness really encouraged me, because I am living in a more modern environment and I have more resources—so how should I use that to advance the Gospel? How should I serve God faithfully in whatever He gives me to do?"