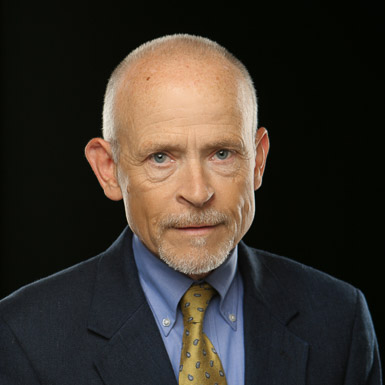 Education
PhD, History, University of Maryland - College Park
MA, History, North Carolina State University at Raleigh
BA, History, Bob Jones University
Courses
About Carl
Carl Abrams, a BJU graduate (B.A. in history), earned an M.A. in history at North Carolina State University and a Ph.D. in history at the University of Maryland, College Park. In addition to a certificate in French Studies at the Sorbonne in Paris, France, two National Endowment for the Humanities Summer Seminar grants for study at UNC-Chapel Hill and Harvard Divinity School have broadened his training. His teaching, which includes courses in modern American and European history, combines his love for history with a desire to train students for service in Christ's Kingdom.
Abrams has been interviewed by NPR, Wall Street Journal, New York Times, Die Zeit (Germany), German National Public Radio, The Guardian (UK), Canadian Broadcasting Corporation, Religion News Service and several other media as a source for religion and American culture.
Author of two books, Abrams focuses on American political and religious history. Grants from the American Council of Learned Societies and the Institute for the Study of American Evangelicals have provided opportunities for research and writing. He has presented papers at professional conferences, including ones at Louisville Seminary and Duke University. He has been included in Who's Who in America.
Praise for Selling the Old-Time Religion: American Fundamentalists and Mass Culture, 1920-1940:
"Abrams captures the ambivalence with which fundamentalists approached American culture between the world wars. . . . has succeeded remarkably well in explaining this complex and formative era in American Fundamentalism."--American Historical Review
"Abrams traces what Jackson Lears has called the 'complex blend of accommodation and protest' that fundamentalists manifested in the interwar decades."--Journal of Southern History
"a wonderful contribution to the scholarly literature on twentieth-century Protestantism."--Religious Studies Review
"Abrams' work is a significant accomplishment in the field of American religious history."--H-Net Reviews
"Selling the Old-Time Religion is a welcome addition to the scholarship on American fundamentalism."--American Studies
"[Abrams] knows his material from the inside but writes with appropriate scholarly detachment."--Dewey D. Wallace, Jr., American Studies International
"Selling the Old-Time Religion makes a very useful contribution to the growing body of scholarship that considers the relation between business and religion in modern America."--Business History Review
"a valuable, concise study that explores a key dimension of a formative period in the history of conservative American Protestantism."--North Carolina Historical Review
http://www.amazon.com/Douglas-Carl-Abrams/e/B001KIVVW2/ref=ntt_dp_epwbk_0
Members of Faith Free Presbyterian Church, he and his wife teach junior high Sunday school during the summer and have led nine summer mission teams to Africa. Abrams serves on the board of the Independent Board for Presbyterian Foreign Missions. In addition to hiking, reading, listening to classical music and watching classic films, Abrams loves anything French and is an avid college basketball fan.