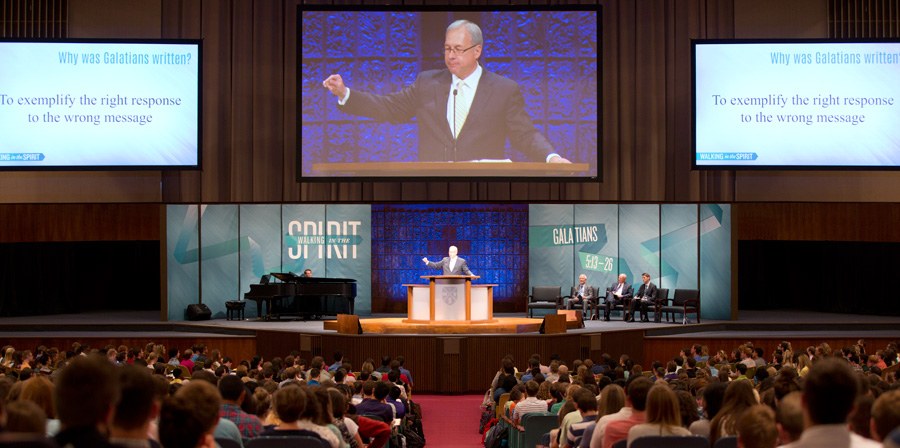 An essential part of the BJU experience, chapel is a time for the university community to gather together around God's Word. Through faithful preaching and teaching, you'll be challenged inspired to know, love and serve God with all of your life.
Chapel meets in the Founder's Memorial Amphitorium Monday through Thursday at 11 a.m. Guests are welcome to attend.
2015-16 Fall Themes
Wisdom from Above
The discipleship theme will point our attention to "Wisdom from Above." Working through James 3, President Pettit will present a series of messages focusing our thoughts on biblical Wisdom and encouraging us with practical ways to think thoughts after God.
Discussion guides will be provided for student-led discipleship groups as well as being available for purchase.
The study guide for the theme is available from BJU Press.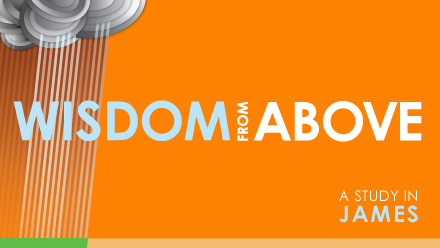 What is Man?
The doctrinal theme will focus on the doctrine of man, exploring the question "What is Man?" Faculty members and guest speakers will preach on topics including God's creation of man, what happened in the Fall, and how Christ redeems us and changes us into His image.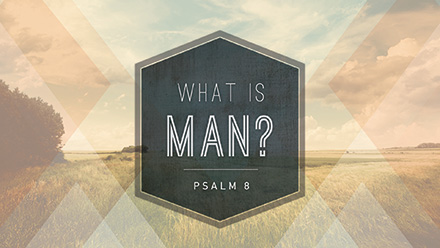 Webcasts
Throughout the year, we will be webcasting chapels that are focused on our two semester themes. If you aren't able to watch live, past messages are available on demand.
Schedule
| Date | Speaker | Webcast |
| --- | --- | --- |
| Dec. 1 (Tue) | Dr. Steve Pettit | |
| Dec. 2 (Wed) | Dr. Brian Hand | |
| Dec. 3 (Thu) | Dr. Bob Jones III | |
| Dec. 7 (Mon) | Dr. Nathan Crockett | |
| Dec. 8 (Tue) | Dr. Sam Horn | |
| Dec. 9 (Wed) | Dr. Steve Pettit | |
| Dec. 10 (Thu) | Dr. Greg Mazak | |
| Dec. 14 (Mon) | Dr. Steve Pettit | |
| Dec. 16 (Wed) | Dr. Steve Pettit | |
Recent Messages
Listen to more sermons at SermonAudio.com.
Want a message on CD? Contact the Bruins Shop at 1-800-252-1927 or by email. Messages are $2.50 plus shipping/handling.