Build Faith. Challenge Potential. Follow Christ.
At Bob Jones University we inspire you as a disciple of Jesus Christ to push the limits of your own creativity, skill and faith—all for the glory of God. We infuse every course with a biblical worldview and strive to offer the best academic experience of any Christian university. Our vibrant Christian community will support you as you build your faith, challenge your potential and prepare to follow Jesus Christ.
What do you want to study?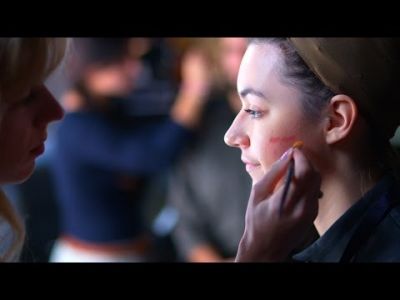 Christmas Living Gallery 2015 — Dawning Light
A Lessons and Carols format and impressionist art make this production unique.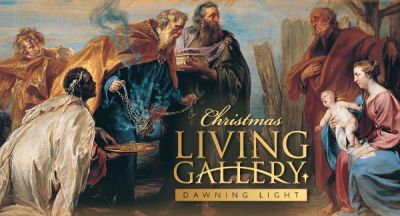 Christmas Living Gallery — Dec. 3-5
For the first time during the Christmas season, we present Living Gallery—a unique combination of drama, music and live portrayals of classic works of art celebrating Christ's birth.
Friends from the Greenville area are invited to join us for an outdoor carol sing and lighting on Friday, Dec. 4, at 6:30 p.m.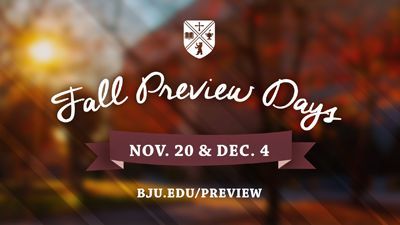 Fall Preview Days—Nov. 20 & Dec. 4
There's no better way to find out whether BJU is right for you than to come and visit. You'll get to experience campus life, visit classes, meet students and faculty, and much more.