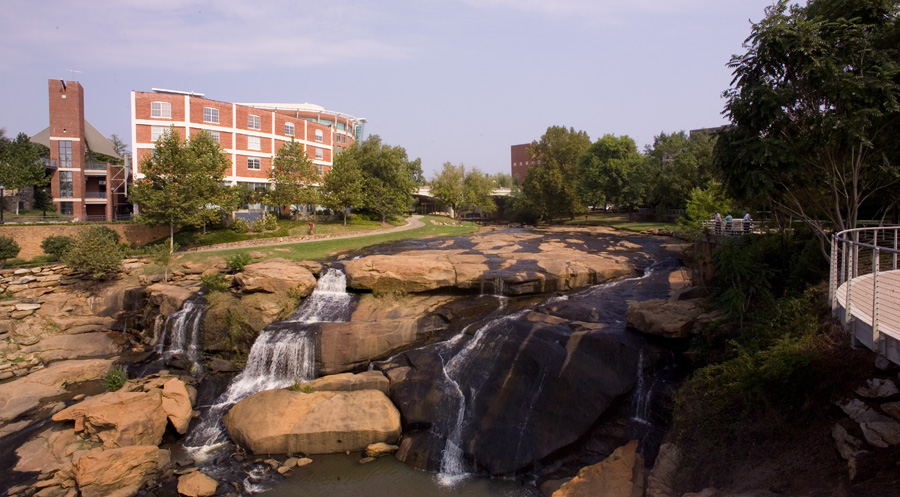 BJU is located in Greenville, South Carolina, a fact that we love.
Greenville offers an abundance of restaurants, state parks, shops, museums and galleries, and sports and outdoor activities. It's special and innovative—the community of a small town with a big city's to-do list. We're grateful to be a part of a thriving community that is positively making a name for itself in the state and the rest of the country.
Visit us and stay in one of the many Greenville hotels that offer special rates to guests of BJU.
Churches
One of the aspects of Greenville that we love the most is the number of good churches that God has established here.
You will have ample opportunity to be a part of a local church while you're in college. Both small and big churches benefit from BJU's student population.
You can serve in areas such as church outreach programs, music ministry, building maintenance, and child care. View Greenville area churches.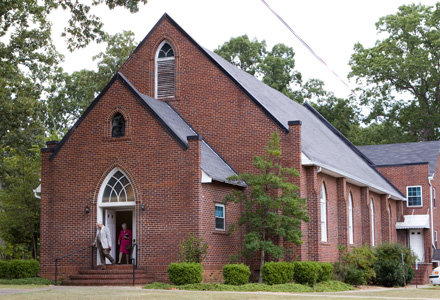 Food
Downtown Greenville alone has more than 60 restaurants, with plenty of regional and ethnic options to choose from, so there's no shortage of places to eat. Give some of the local restaurants a try as many of them feature delicious Southern cuisine such as true Southern BBQ (really, you haven't lived until you've tried it), biscuits, cornbread, sweet tea and fried anything.
Being in college, you'll be on the hunt for a sweet study spot that isn't a library and that serves some sort of caffeinated beverage. Greenville has a great local coffee shop scene, and most of the cafés have free Wi-Fi.
Outdoors
Where else in the world can you enjoy a latte at a sidewalk café on beautiful Main Street and then drive 15 minutes and be in Paris Mountain State Park, Greenville's own stash of hiking trails and picturesque views?
And there's Greenville's downtown Falls Park and the Liberty Bridge, a structure like no other in the United States. The bridge is curved instead of straight to give those who walk across it a theatrical view of the park and the Reedy River. Single cables support the bridge to provide for a minimally obstructed perspective of the landscape.
The Arts
Greenville is home to a thriving arts community, including many galleries throughout the city and especially in the Pendleton Arts District. Don't miss the numerous open studio and craft fair events featuring these fantastic Greenvillian artists, some of whom are BJU grads.
Shopping
The usual array of shops and stores you're probably used to seeing in your hometown are here, so don't worry. Greenville also has a flourishing community of thrift stores and second-hand shops, which is music to the ears of college students on a budget.
Other spots of interest
The Greenville Zoo
Tucked away in Greenville's beautiful Cleveland Park is the Greenville Zoo, home to wildlife from all over the world. Admission is nominal, so the zoo might be a great spot to escape to from all the textbooks stacked up in your residence hall room.
Fluor Field
You just might catch a baseball game in the late spring and early fall at Greenville's Fluor Field, home to the Boston Red Sox-owned minor league team, the Greenville Drive. The picturesque stadium, modeled after American icon Fenway Park, is located in Greenville's West End. Tickets are inexpensive, and you could make an evening out of it—dinner at one of Downtown Greenville's many delicious eateries and to finish off the night, some baseball.