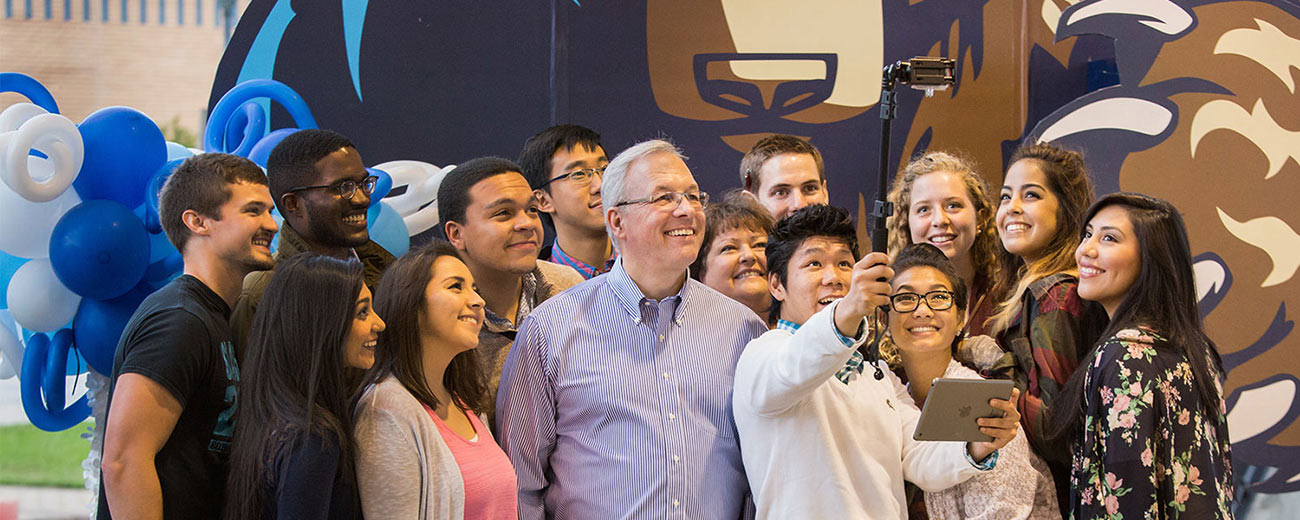 Life & Faith
Living and growing together in Christ
Faith & Worship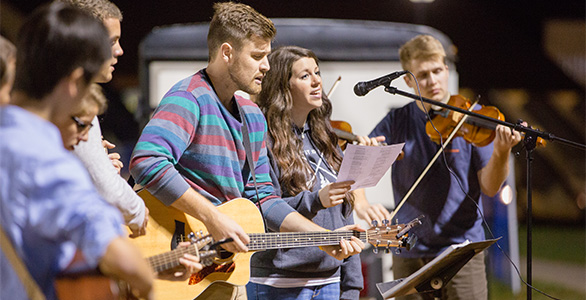 As believers, our faith isn't just a part of our life—it's the core of who we are and everything we do. This truth is the basis for the opportunities you'll have at BJU to build your faith, both in and out of the classroom.
As you're surrounded by fellow believers who have been transformed by the Gospel just like you have, you'll be challenged to deepen your relationship with Christ.
Get Involved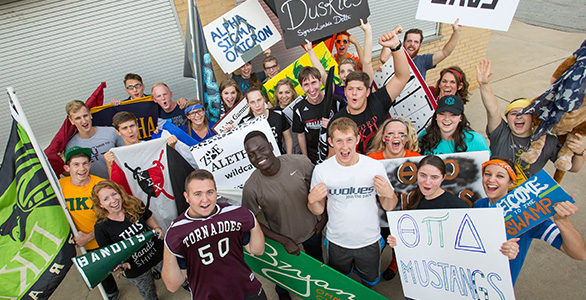 College is more than just the classroom. It's making friends, discovering a new passion, having deep discussions over coffee, making music together, giving back to the community or serving in ministry together.
This is your opportunity to get out of your comfort zone—you won't regret it! Make the most of your college experience by jumping in and getting involved.
Housing & Dining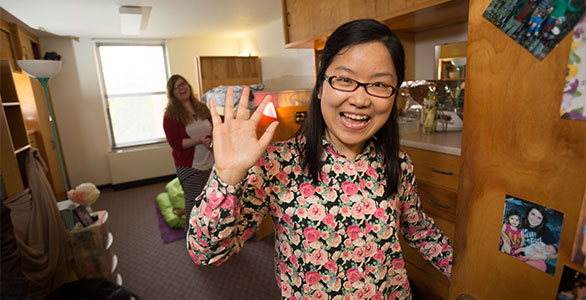 Living on campus puts you in the middle of student life. It's not just where you'll study, eat and sleep, but it's where you can meet some of your best friends. Friends that will challenge you in your walk with Christ and who are also ready to have fun when you need a break.
Student Support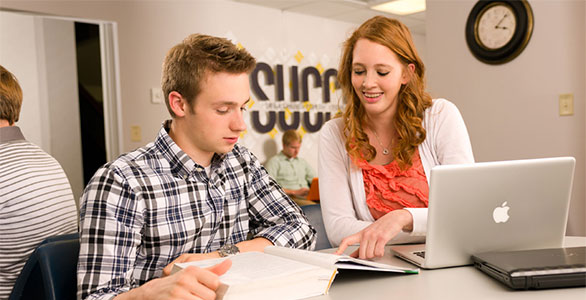 Your success—in school, in your future career and in all of life—is important to us. That's why we have first-year coaches, personal academic advisors, resident mentors, career services and more, all ready to support you in your BJU journey and beyond.
Life in Greenville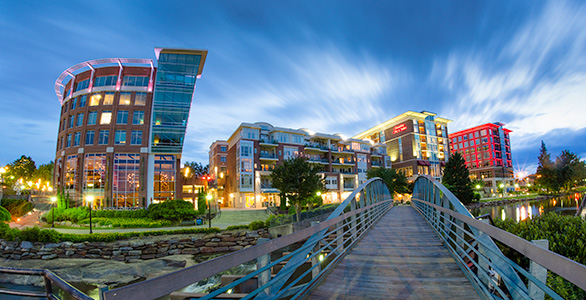 With a beautiful downtown, growing businesses, amazing restaurants, shopping and the arts, it's no wonder that Greenville ranks as one of the best places in the U.S. to live and work. In short, Greenville is awesome. We love being in Greenville, and you will too.
Safety at BJU
We take practical steps to ensure that you feel welcome, comfortable and safe at BJU. That's why we keep our campus clean, ensure that our campus security team is well trained, and have thoroughly developed security guidelines and procedures.
Student Handbook
We desire to have an edifying campus atmosphere and an environment that promotes spiritual growth. Our handbook encourages personal discipline, a respect for others and most importantly a life that reflects Christ.
Athletics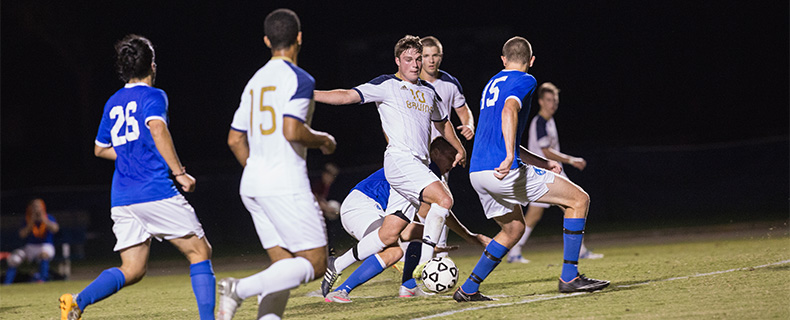 Whether you play for the Bruins as a student athlete, play an intramural sport in your society or sit in the stands to cheer the teams on, you'll love being a part of Bruin Nation!
Intercollegiate Sports
Soccer
Basketball
Cross Country
Golf
Volleyball (women)
Track & Field
Shooting
---