Grants and scholarships don't have to be paid back and are a great way to help pay for college. They are usually awarded based on a number of different factors, including financial need and academic merit.
In addition to the ones listed below, you'll want to research other sources of grants and scholarships.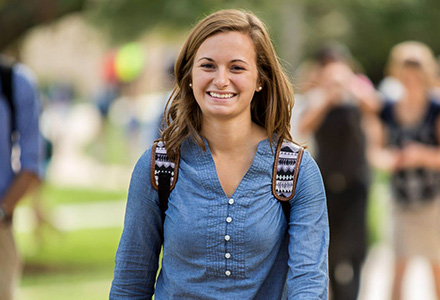 Federal
The U.S. Department of Education offers a vast amount of money to BJU students pursuing undergraduate degrees. You apply for federal aid by completing a Free Application for Federal Student Aid (FAFSA).
You'll want to apply for federal aid as soon as possible. The FAFSA opens on Oct. 1 every year, so you can begin it the year before you plan to enter college. Learn more about the FAFSA.
If you're applying for federal aid, you should review the Satisfactory Academic Progress Policy (SAP) for Federal Student Financial Aid: Undergraduates | Graduates.
Amounts shown are based on full time enrollment (12 credits).
South Carolina
The following grants are available for qualifying South Carolina residents. You must submit an Affidavit of Eligibility each year for all South Carolina grants and scholarships. LIFE and HOPE scholarship applicants must also submit a Certification Form along with the affidavit.
Eligibility is based on full time enrollment of at least 12 credits. For continuing eligibility there are specific yearly credit requirements.
The above amounts are for 2016-17 and will be updated when new amounts are released.
BJU — 2017-18
As a new student, you are automatically considered once you finish the application process.
There are maximum caps for BJU aid based on various factors. Contact Financial Aid for details.
---
Need-Based Scholarships
Amounts based on financial need (requires a FAFSA)
Above figures are per year. Not available for summer terms. All awards require enrollment in a minimum of 12 credits per semester of attendance. Available for up to 8 semesters. Some institutional awards are funded by BJU Scholarship Fund. Eligibility for BJUSF funding is automatically reviewed with submission of a FAFSA.
If you have any questions, email the Financial Aid Office.