Virtual High School Festival
Keep practicing! Our High School Festival will be virtual to eliminate health concerns and provide a safe experience.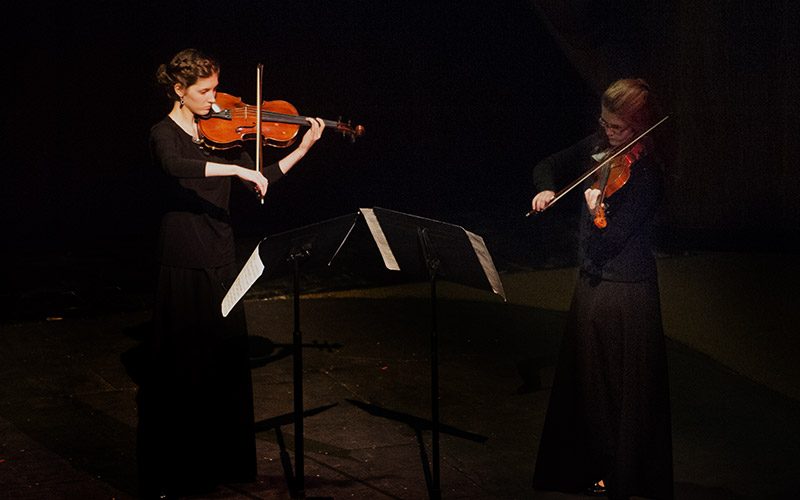 High school students across the country are invited to be a part of our High School Festival. This year submissions will be submitted online as videos or files.
Students can compete in both individual and group fine arts competitions and receive judging with feedback from BJU faculty and staff.
Students participating in the preaching and teaching categories will receive feedback from BJU religion and ministry faculty.
Get notified when registration opens
Dates
Group Registration Open — Oct. 12
Individual Registration Open — Nov. 2
Submissions Accepted — Nov. 2–20
Awards Livestream — Dec. 4
• Including faculty masterclasses
Cost
$35 per student (covers all entries)
$10 per student (if only doing group categories)
Categories
Individual
Brass
Classical Guitar
Harp
Organ
Percussion
Classical Piano
Sacred Piano
String
Voice
Woodwind
Group
Small Vocal Ensemble (2–6)
Large Vocal Ensemble (7–16)
Choir (17+)
Brass Ensemble (4+)
Handbell Ensemble (4+)
Percussion Ensemble (4–12)
Piano Ensemble (2–4)
String Ensemble (2–9)
Woodwind Ensemble (2–9)
Performance (Solo)
Acting (Group)
Original Oratory (Solo)
Playwriting (Solo)
Two-Dimensional
Lettering/Calligraphy (pen and ink, brush and ink)
Drawing (pencil, colored pencil, pen and ink, pastel)
Painting (oil, acrylic)
Painting (gouache, watercolor)
Printmaking (linoleum, woodcut, etching, drypoint, serigraphy)
Mixed Media (combinations of media)
Three-Dimensional
Ceramics (fired pottery)
Crafts (felting, book arts, macramé, weaving, appliqué, basketry, batik, etc.)
Sculpture (clay, wood, stone, etc.)
Textile/Apparel
Photography
Single original black-and-white or color photograph
Narrative
Animation
Documentary
Preaching (men)
Teaching (women)