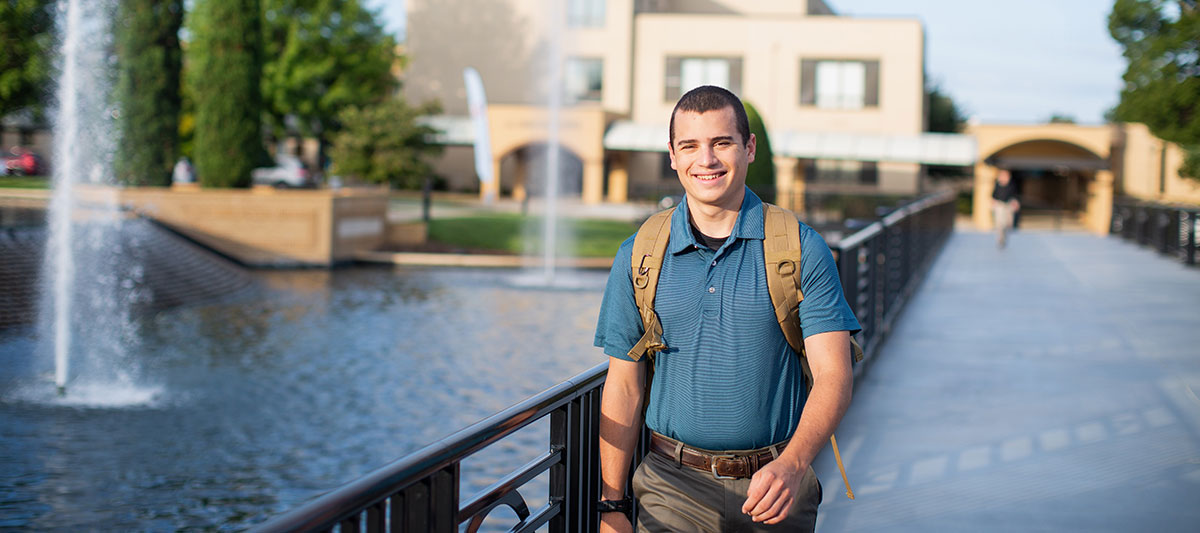 There's no better way to find out whether BJU is right for you than to come and visit. You'll get to experience campus life, visit classes, meet students and faculty, and much more.
College Up Close — Virtual or In Person
College up Close is a 2-day visit experience that provides an in-depth look at BJU. Virtual College Up Close is a 1-day virtual experience over Zoom.
Both versions include a campus tour, meeting students and faculty, and learning more about becoming a student.
Personal Visit
Get a personal, visit tailored to your individual interests. Just let us know what you're interested in and we'll customize a visit for you. Take a campus tour, visit classes, meet students and faculty, and get a taste of college life.
Virtual Visit
Experience a virtual visit tailored to your individual interests. You'll get a live, personal campus tour with a student and the chance to chat with an admission counselor or faculty member.
Health and Safety
The safety of the BJU community and our guests are of highest priority. We are focused on providing you a safe and enjoyable experience.
All campus guests will complete a brief health screening, including a temperature check, when they arrive at the Welcome Center
Currently, masks are required in all campus buildings and where social distancing is not possible
Hand sanitizer and complimentary masks will be available when you arrive
Public area surfaces/door handles/etc. are regularly sanitized
Overnight stays on campus are not available.
For more information, email the Welcome Center or call (864) 241–1624.