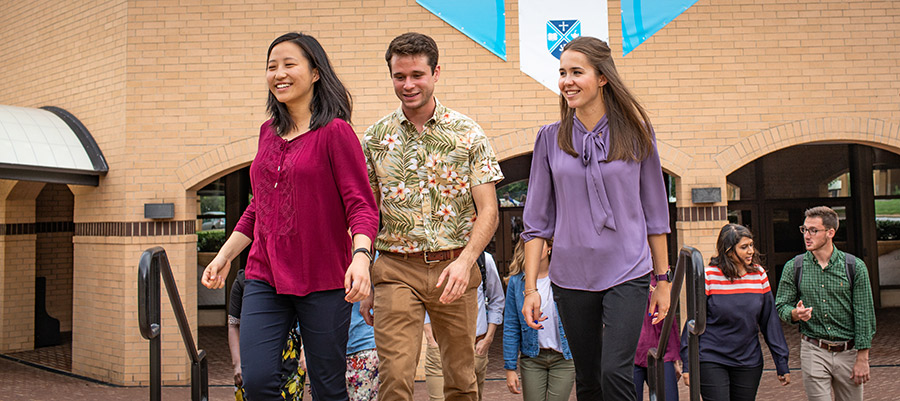 There's no better way to find out whether BJU is right for you than to come and visit. You'll get to experience campus life, visit classes, meet students and faculty, and much more.
College Up Close
College up Close is a 2-day visit which includes 3 nights in the residence halls. CUC is open to everyone, whether from the upstate area or all the way across the country.
Enjoy road trips? Check out our list of motor coach stops to see if you might be able to catch a ride!
Personal Visit
Get a personal visit tailored to your individual interests. Just let us know what you're interested in or what you want be involved in, and we'll customize a visit for you.
Take a campus tour, visit classes, meet students and faculty, and get a taste of college life.
Group Visits
For group visits, please have each participant complete a personal visit form, indicating your group name in the appropriate field. Please call (864) 242–5100, ext. 4213 if you have any questions.
For more information, email the Welcome Center or call (864) 241–1624.