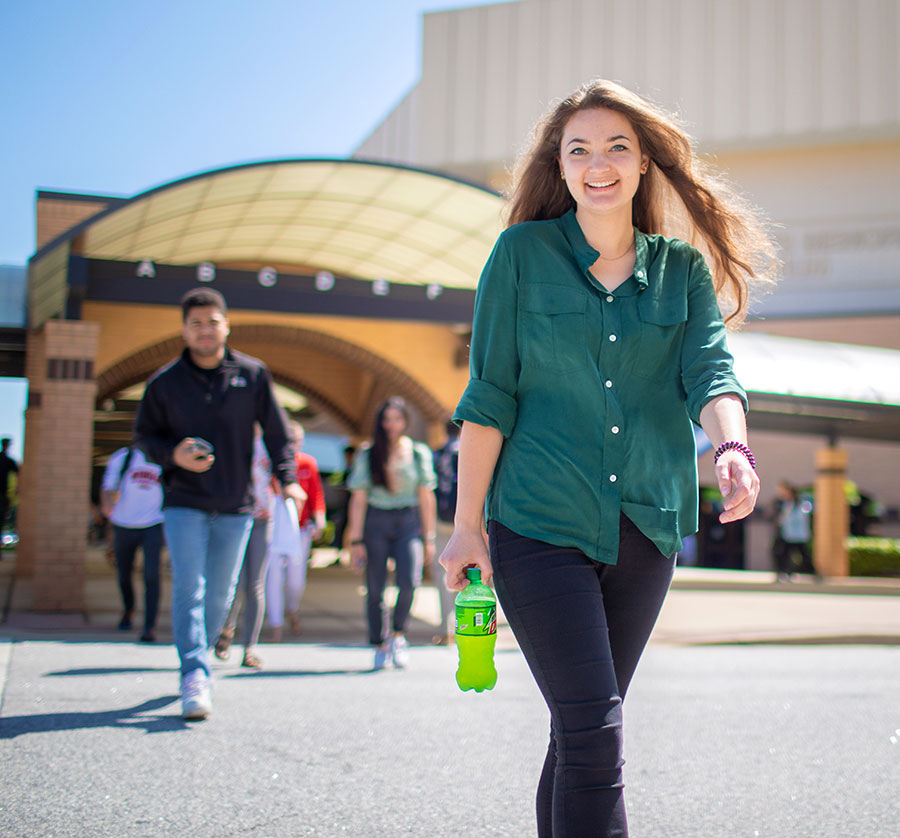 Get an individual visit tailored to your interests and learn how BJU can help you prepare for God's plan for your life.
What you can do
Take a student-led campus tour
Get information geared toward your interests
Experience a multimedia presentation introducing you to BJU
Meet faculty in your area of study
Meet with an admission counselor
If you live 500+ miles from BJU, you may be eligible to receive up to a $250 rebate. Special terms apply. Please email for more information.
When to visit
Monday–Saturday
11:30 a.m.
|

2 p.m.
Tuesday & Thursday
8 a.m.
|

11:30 a.m.

|

2 p.m.

Until the times are taken.
All times are Eastern.
Staying Overnight
Want to stay overnight in the residence halls? You can! You can stay up to 3 nights at $25 per night.
Parents may stay overnight in our Campus View Apartments for half the regular price of the room on a first-come, first-served basis.
What to Bring
You'll want to make sure you have comfortable shoes for your campus tour. And if you're staying overnight, bring bedding (twin bed), plus a towel and any toiletries you'll want. While dressing casually is totally fine, you'll see mostly business casual on campus during the day.
Group Visits
We'd love for your group to visit us. Email or call (864) 241–1624, and we'll help set up your visit.