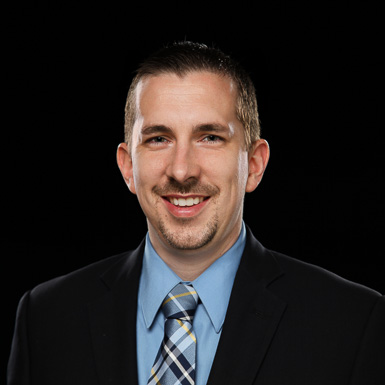 Education
PhD, Biological Sciences, University of Missouri - Columbia
BS, Biology, Missouri Southern State University
Courses
About Derrick
Derrick Glasco earned a B.S. in Biology with honors from Missouri Southern State University in 2004. After a short stint with the National Park Service, he went on to earn a Ph.D. in Biological Sciences from the University of Missouri-Columbia in 2011. During graduate school, he was awarded the Ruth L. Kirschstein National Research Service Award, a competitive fellowship through the National Institutes of Health. His research in developmental neurobiology focused on the role of Wnt/planar cell polarity signaling in mouse facial branchiomotor neuron migration, leading to four publications featured in journals such as Developmental Biology, The Journal of Neuroscience, and PLoS ONE. He continues to be involved in the field as a member of the Society for Developmental Biology.
Dr. Glasco was led to BJU through a desire to teach and the opportunity to help students build faith, challenge potential, and follow Christ through the study of biology. He has a special heart for freshmen, teaching General Biology I, and is dedicated to building a strong conceptual foundation during that pivotal first course. He also teaches Developmental Biology, Cell & Molecular Biology, and Essentials of Cell Biology lab. In each of his courses, Dr. Glasco focuses on understanding central concepts and principles, enhancing discussions by using research literature, and emphasizes a Biblical and ethical worldview of the subject matter. Elsewhere at BJU, he is currently serving as Program Coordinator for the biology program and as academic advisor for Health Sciences students.
In his personal time, Dr. Glasco enjoys his role as husband and the father of four small children. He plays the guitar and ukulele, loves Swiss army knives and birding, and sort of relishes doing home repairs.