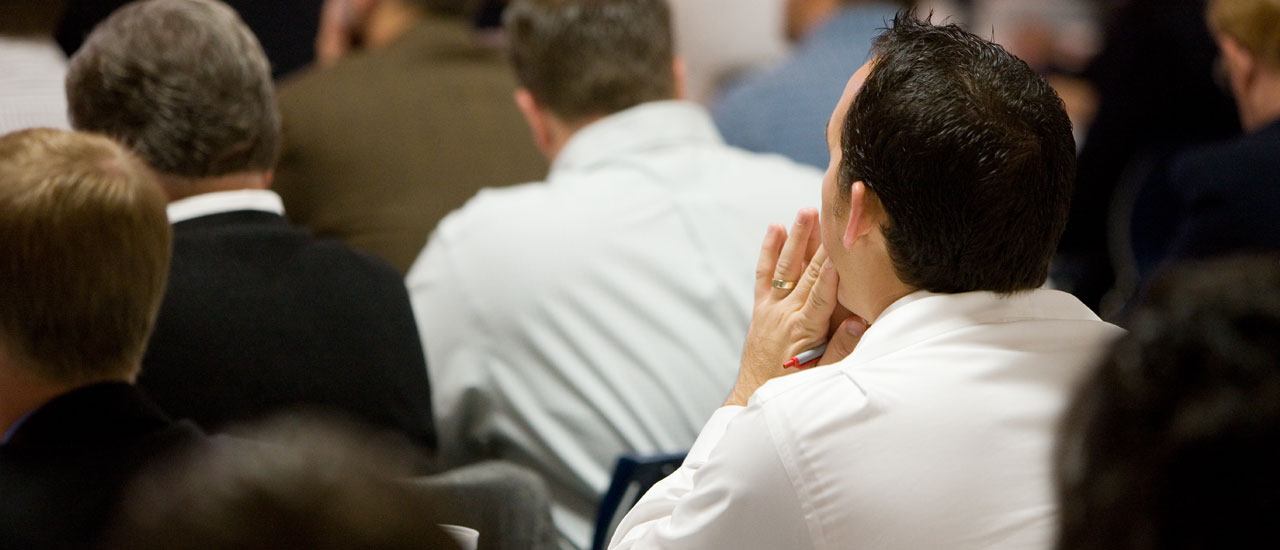 Business Administration
Bachelor of Science
The Human Resources track of Business Administration is SHRM certified
When you study business, you're studying for the mission field. At BJU you'll learn how to be business-savvy, not only because it's good for business but also because God wants us to do our best for His glory. You'll first learn the biblical groundwork for business, including why personal integrity is the root of good business and how business ethics stem from the Word of God. You'll also learn the basics of economics and business law in the United States, and you'll have the option to pursue international business. You'll learn how to communicate and interact with co-workers and clients and how to be a leader at work.
Here at BJU the liberal arts core will equip you to adapt to changes. You'll build common ground with future contacts in a number of areas—such as the fine arts and science—so you can talk intelligently about their interests and strengthen your rapport and ultimately your testimony for Christ.
You can customize your college experience with electives that interest you, including areas of business such as finance, human resource management or marketing, or other areas that interest you such as language, graphic design or history. You'll study under our business faculty, all of whom have MBAs and decades of experience in a variety of businesses and firms worldwide. You can utilize your skills in town with various business internships and gain that practical experience and see the inner workings of the business world.
BJU's business students don't always go into business. Some go into sister fields such as law or accounting, and many of our graduates help out in non-profit organizations or take care of their local church's finances.
Job Types
Accountancy
Advertising
Banking, Investment and Finance
General Management
HR/Personnel
Public Relations
Sales and Marketing
Graduate Experience
Small Business/Entrepreneur
Investment Counseling
Church Finance
Non-profit Organizations
Forensic Auditing
FBI/Law Enforcement
Christian School Administration
Real Estate Agency and Management
Independent Contract Work
Career Services can help you prepare for job hunting and networking with employers.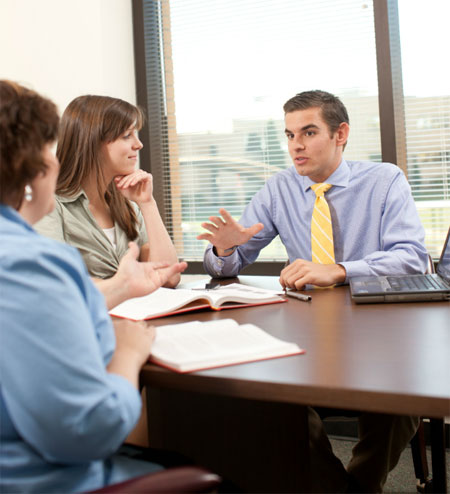 In the Classroom
You'll learn the basics of finance: how to manage your money, how to document and track income and expenses. You'll also learn how businesses are accountable to United States law and how to ethically deal with the government, co-workers and clients. Graduates and guest speakers in a variety of business fields will periodically speak in the classroom and share insight into current trends and markets, along with cautionary tales and helpful commentary concerning their experiences.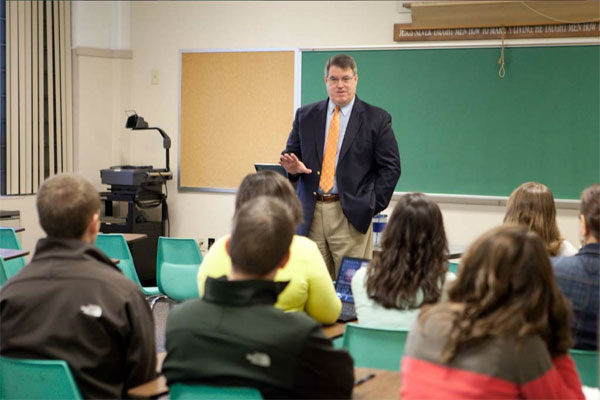 University Business Association
You can join the University Business Association (UBA) to interact in a forum setting with successful Christian business professionals who have used their work as a ministry tool and testimony for Jesus Christ. Strengthen your leadership skills by participating on the Executive Council, a student-led group within the UBA that organizes various UBA events, including an annual fundraiser for the Bible Conference offering.
Community Service Council
You can get involved in the community with the help of the Community Service Council. The CSC is a student-led, student-driven organization that connects you with local businesses and communities. During the last year alone, more than 2,000 BJU volunteers helped with various community events, including the Subway-Goodwill Big Dig, Easter Eggstravaganza, Greenville Special Olympics, blood drives, Washington Center Challenge Day and the Reedy River Run.
Criminal Justice Association
The Criminal Justice Association exposes interested students of all majors to the American criminal justice system. Active career professionals present their perspectives and discuss current issues, emerging trends and other topics. Contact with the forum speakers also provides greater insight into the processes of the U.S. legal system.
South Carolina Student Legislature
Each fall, BJU's Student Legislature team travels to Columbia, S.C., to join with students from 10 to 15 other major colleges and universities in the state. Together they form a house and senate, presided over by officers elected from among their members. You can use your extemporaneous speaking abilities, persuasive powers and knowledge of current events to pass legislation that you have written.
Faculty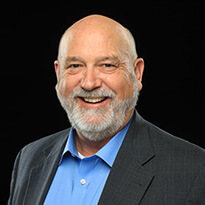 BJU's business faculty members have experience in a variety of fields and businesses, including Fortune 500 companies and non-profit organizations. All have MBAs, terminal degrees or professional certifications, and many have experience in regionally or internationally accredited firms.
First Year
+
Second Year
+
Third Year
+
Fourth Year
+
Program Goals
Apply biblical standards to theories (businesses and processes) learned in class
Prepare well for entry-level positions in various businesses
Develop writing, speaking and interpersonal skills necessary in the business world today
Master necessary skills to function in workplace groups and teams
Develop a Christian worldview of business and be able to apply biblical standards to concepts and practices of small business
Demonstrate competence in the areas of accounting, finance, business law, marketing and human resources
Demonstrate standard office administration skills
Apply business concepts to practical business problems
What's my next step?