Journalism and Mass Communication
Bachelor of Arts
Customize your major with electives in Electronic Media, Journalism and Public Relations
At BJU you'll study the role and importance of Christian professionals in the media. You'll learn why biblically defined truthfulness and ethical behavior in news are pre-eminently important and, ultimately, pleasing to God. Then you'll explore how to relate appropriately to people as both sources and topics for your articles or news stories, and how being created in the image of God gives everyone inherent worth.
You'll first learn the basics of journalism and news, such as AP style, how to write an effective lead and how to handle sources ethically in your interviewing and observation. You'll be able to customize your experience by focusing your electives in electronic media, journalism and public relations, among other fields. You'll work in teams with your peers to produce commercials, news stories and news programs that will prepare you for the professional work environment.
There are lots of ways to get involved in media at BJU. You can apply for various positions in the University's radio or TV stations, the student-run newspaper or the University's annual. You may also qualify for internships at media outlets and local organizations performing public relations functions. These hands-on experiences will help you see the various facets of a media-related workplace.
You'll also improve your overall effectiveness through BJU's liberal arts program. You'll find that a healthy curiosity about everything—from history to art to literature—will give you a better grasp on how people think and how to connect with your audience. You'll take classes to help you think quickly and communicate effectively to small audiences in speech and in writing.
Students of BJU's journalism and mass communication major don't all end up on a local news channel or newspaper. Many study the production behind the camera: the video, sound production and editing portions of the newsroom. Additionally, some of our graduates go into other fields such as law, cinematography and photography.
Job Types
Journalism
Radio station work
Camera work
Career Assistance
Career Services can help you prepare for job hunting and networking with employers.
Newsroom sessions and mock press conferences in the laboratory make classes engaging. You'll learn from experienced faculty members in these hands-on experiences and gain your own experience in communicating effectively through speech and writing.
You'll begin with the basics in AP style, what makes a good article or news piece, and how to connect with your audience through blogs or social media. You'll work with your classmates to complete various projects, such as producing your own news show. You'll utilize professional software to record and edit your work, to give you that valuable experience you need for the field.
Collegian
Bob Jones University's student newspaper, The Collegian, was founded in 1987 as a journalism lab, offering students hands-on experience in producing a weekly publication. Newspaper staff members write and edit articles, design the layout, and take photographs for the paper. Stories in The Collegian focus on campus personalities and student life, helping to unify the large and diverse student body. The paper is distributed free on campus and is also available online.
Vintage
The Vintage, by definition, is BJU's yearbook. The staff, whose responsibility it is to produce this annual publication, is composed of students from varied academic divisions and classifications within the University. Uniquely photographed and beautifully bound, the annual mirrors not only classes and activities but also the mission of BJU.
WBJU-FM
WBJU-FM is BJU's student-staffed radio station that broadcasts seven days a week to provide the student body with a variety of sacred, classical and easy-listening music, as well as informative news and sports talk programming. The staff is also responsible for producing, scheduling, announcing and marketing the station's content.
WBJU-TV
WBJU-TV is the student-staffed television station that provides national, local and campus news plus sports highlights, weather and campus announcements throughout the day. JMC students can be anchors, reporters, producers and technical crew members on a variety of television programming. Students can watch WBJU-TV at various locations around campus.
Faculty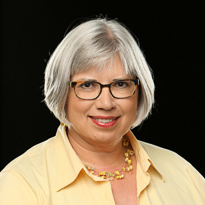 Your JMC professors have a passion for their areas of expertise, and many have terminal degrees. They have extensive experience in freelancing and editing, so their lectures come alive with personal anecdotes and examples. Their desire is to equip their students to think biblically and to excel in their fields.
First Year
+
Second Year
+
Third Year
+
Fourth Year
+
Program Goals
Develop the students' understanding of the role of Christian professionals in the media.
Develop in the student the traits and skills characteristic of media professionals.
Develop the students' understanding of the legal and ethical issues related to their profession.
Assist students in making wise vocational decisions.
What's my next step?