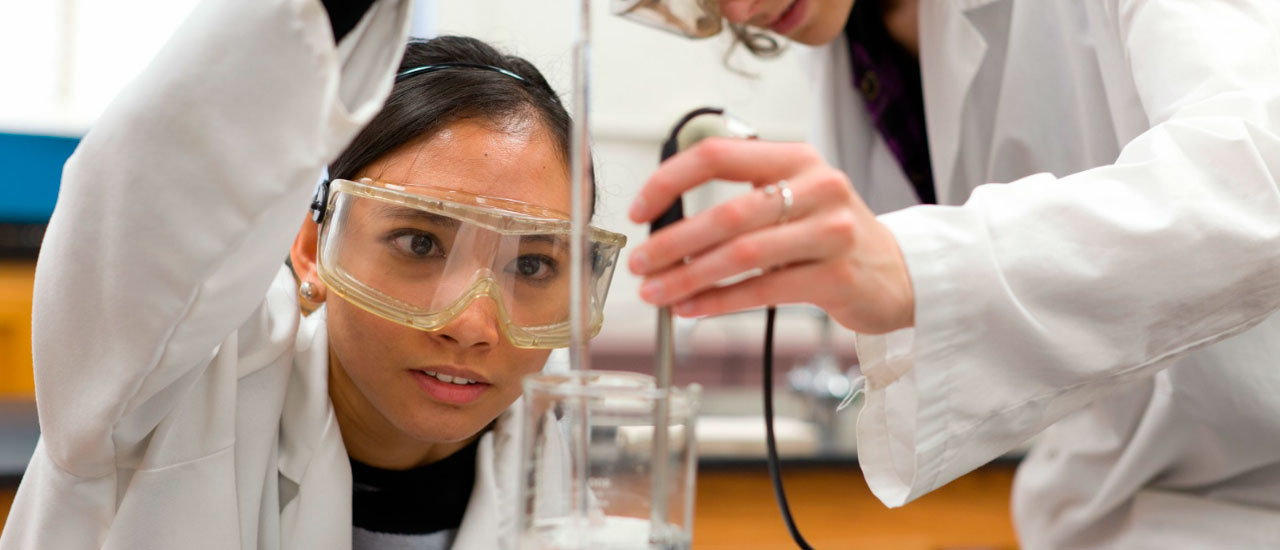 Science Education
Bachelor of Science
Infuse your teaching with biblical truths

God's command to subdue the earth and have dominion applied not only to Adam but also all of his descendants. At BJU you'll learn the importance and sanctity of taking care of God's creation, and explore science and its many applications. You'll also learn how to infuse your teaching with biblical truths to prepare the coming generations of students.
You'll learn the importance of thinking like a scientist. You won't be asked simply to memorize facts, but you'll actually do real science. You'll collaborate with your peers and conduct lab work—the caliber of analysis that has prepared our graduates for more than 60 graduate and medical schools. You'll apply the scientific method to complex problems in the lab and then communicate your findings in professional format. You can even customize your experience by focusing your electives on composite science or biology courses.
Learn more about BJU's science curriculum.
You'll then put what you're learning into practice during your practicum and student teaching. You'll gain valuable experience in preparing your lesson plans and helping students understand science, rather than simply learning facts.
BJU's liberal arts program will equip you to relate to your future students, parents and colleagues by exposing you to the diversity and complexity of the world and human experience. You'll study subjects like history, the arts and speech to give you better reasoning and communication skills. Your liberal arts studies, in addition to your Bible core classes, will help you see the big picture, from Creation onward, which in turn will help you understand God's plan and purpose for you as an individual.
Our graduates develop a love for their communities and a desire to strengthen the minds and reach the souls of the next generation. Our undergraduate teacher education program meets South Carolina certification requirements, so you'll be ready for teaching upon graduation.
Job Types
High School Science Teacher
School Administrator
Public Relations (biological science or high technology company)
Medical school
Technology
Business
Research and development
Career Assistance
Career Services can help you prepare for job hunting and networking with employers.
Methods
Our methods classes challenge you to think outside the box as a teacher. You'll learn about tickets-to-go, graphic organizers, think-pair-share and many other effective educational strategies. You'll also receive training in the most up-to-date educational technology such as Promethean boards, providing even more exciting tools to help your students learn.
You'll take in-depth science classes that combine preparation for your profession. Nearly every week you'll spend time planning, executing and reporting laboratory experiments in a professional format. You'll learn to think like a scientist so you can lead your future students in the same kind of thinking.
Biblical Worldview
BJU is committed to developing biblical discernment as well as maintaining vocational excellence. Your faculty will purposefully expose you to a wide range of literature while discussing biblical principles of evaluation, preparing you to work through objectionable elements with your own students.
At the end of the day, living for Christ is what really matters, regardless of what you do or where you live. BJU is committed to helping you follow Christ, the Ultimate Teacher. Whether in public school, Christian school or overseas, you will have wonderful opportunities to demonstrate genuine love and servant-leadership toward your students.
Confident Teaching
Both content knowledge and classroom experience are essential for confident teaching. Your teaching preparation moves gently from classroom observations to after-school tutoring to practicum two mornings a week. Meanwhile, your methods classes will give you plenty of practice in lesson planning.
Capstone Experience
By the time you begin your directed teaching your senior year, you will be well prepared with more than 25 lesson plans and unit plans under your belt and at least 100 hours of classroom experience. Directed teaching is the capstone experience of your preparation. You'll have the opportunity to spend a semester in a local public high school, where you will work together with a science teacher and BJU professor.
Faculty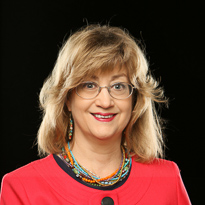 Our Science and Education faculty members prepare you for success on a graduate level. Many have terminal degrees in their areas of expertise such as Chemistry, Curriculum and Instruction, and Plant Physiology/Microbiology.
The Science and Technology Team
During the fall semester you apply to travel with the Science and Technology team and hold robotics workshops for Christian high schools in the Southeast.
Washington Center Challenge Day
Every fall Bob Jones University hosts the Special Olympics Developmental Games for students from Washington Center, a school for children and young people with severe mental disabilities. Education majors from BJU assist the student athletes in activities and games as the athletes' families and teachers cheer them on.
University Educators Association
The University Educators Association provides programs and activities that complement BJU's teacher preparation program. Membership is $20 per year.
Professional development. Students have the opportunity to hear speakers who are experts and practitioners in their particular field. This provides an excellent opportunity to fulfill some of the requirements for PD 10, ADEPT.
Opportunities to attend Christian School Teachers' conventions and other professional meetings.
Provision of professional materials.
Social interaction with other future teachers.
Opportunities to serve and to enlist others to participate in BJA Field Day activities and other educational functions.
First Year
+
Second Year
+
Third Year
+
Fourth Year
+
What's my next step?