Theatre Arts
Bachelor of Arts
Specialize in skills such as acting, costume design or directing
At BJU, you'll study the theatre arts not merely for the sake of art, but for the sake of God's glory. You'll learn of the great need for communication characterized both by artistic excellence and timeless truths.
You'll imitate God's role as creator as you unveil stories of truth and beauty that point your audience to the fulfillment of all beauty and truth—Jesus Christ. You'll study the power of drama to plant seeds of biblical truth in people's hearts. Then you'll develop biblical discernment and the skills to find and produce pieces that are appropriate for your audience.
You can use your electives to bolster the skills that you prefer as well. If you enjoy writing, you will try your hand at developing your own scripts, from monologues to one-acts to full-length plays. For actors, improvisation, theatre games, scene work and vocal and physical exercises will increase your sensitivity and imagination. Rehearsing scenes with your fellow acting students will stretch you as a performer and help you to act and react as a believable character in dramatic circumstances. If backstage work interests you, you'll familiarize yourself with every behind-the-scenes aspect of drama with classes in lighting, costume design, scene design and directing.
You'll complement your theatre arts classes with BJU's liberal arts and Bible core programs. English, history, economics, philosophy and other subjects will broaden your horizons and help you relate to more diverse audiences. Liberal arts also develop essential life skills—critical thinking, problem-solving, creativity and effective communication—that will help you adapt to any situation.
But your experience doesn't just take place in the classroom. Both onstage and behind-the-scenes opportunities abound at BJU. Every semester, you'll have the chance to participate in the biannual Shakespearean productions that are a part of the Concert, Opera & Drama Series. You'll also have numerous opportunities to collaborate with fellow theatre arts majors on student-run productions, similar to the recent productions of Our Town and Sherlock Holmes.
BJU students who graduate with a theatre degree don't always go on to work in theatre or the performing arts. The communication, teamwork and audience analysis skills you develop at BJU can be applied to careers ranging from education to marketing to social work.
Anne Cleland, '10
Intern for a not-for-profit theatre company
I look back on my training as a theatre major with great respect and thankfulness. Since graduating, I have had remarkable opportunities to direct productions, stage-manage for conferences, volunteer for play festivals, and currently intern for a contemporary non-profit theatre company. And these opportunities were made accessible to me because of excellent training and professionalism at BJU.
My teachers dedicated their artistry to the highest level of professionalism, for which I am truly grateful. I have benefited from their dedication and work ethic that now reflects on my own values and work as a theatre artist. My career goal to become an arts administrator has been shaped not only by the theatre training and experience I received at BJU, but also inspired by the work of my fellow artists in the academic world.
Laura Nicholas, '11
Stage manager for Centre Stage, Greenville, S.C.
When I was searching for schools where I could study theatre, there were a few factors that were very important to me. I wanted a school where I could not only get a good education in the classroom, but also in production work. At BJU, I was able to get involved in student- and faculty-directed productions doing everything from stage crew to designing to directing. This hands-on experience has proven the most valuable tool I possessed going into professional theatre work. Nothing can prepare you like hands-on experience.
I was also blessed to have professors and mentors who took time inside and outside of class to guide me and stretch me in ways I would not have otherwise been challenged. I learned to think analytically about the world and then take that analysis and apply it to my craft. I will continually look back on that part of my personal and professional growth and thank God for my time at BJU. The experience I had was more than just helpful; it was excellent and absolutely a part of any success I achieve in the field.
Lydia Stewart, '11
Faculty at Northland International University
As a student, I got to do practically every behind-the-scenes job in theatre there is and got plenty of chances to practice techniques learned from classes. That was probably one of the best preparations I could have had for what I do now. I don't think there was a semester that I wasn't involved in something, but it wasn't just about being busy or having fun (though that goes along with it). It was having the chance to learn and make mistakes in an environment where that was the point.
I more carefully defined my philosophies as a Christian artist during my master's degree, and now, as a teacher, that's my goal for my students (also the point). The point for all of us: that Christ is made manifest through the Christian artist.
Job Types
Educational Theatre
Writing
Public Relations
Radio and Television
Communications Consulting
Local or Community Theatre Artist
Graduate Schools
University of Texas
Bowling Green University
Hollins University
Texas Tech University
Illinois State University
Southern Illinois University
Shakespeare Institute, Stratford, UK
University of South Carolina
Graduate Experience
Our graduates work in various locations across the United States and internationally, including the following:
High School Drama Teacher, Oahu, Hawaii
Professional Actor, Utah Shakespeare Festival
College Theatre Professor, Dunbar, Wis.
Tech Theatre Teacher and Costume Designer, Tampa, Fla.
Artistic Intern, Canadian Stage, Ontario, Canada
Free-lance Writer, Greenville, S.C.
Arts Management, New York, N.Y.
Job Assistance
Career Services can help you prepare for job hunting and networking with employers.
Familiarity with every part of theatre will help you excel in your career. You'll build a sturdy foundation in classes such as Stagecraft, Lighting Design, Playwriting and Acting. Within your classes you will also develop a team-centered approach to productions.
For your capstone experience you'll play a part in staging an actual production for an audience. Together with your peers you'll submit plans for an original play or an adaptation. You'll also work closely with a faculty member and receive guidance throughout your play's production. Your teamwork will allow you to soar to greater heights in a short period of time as together you produce your work. Recent adaptations have included Agatha Christie's And Then There Were None and Frank Capra's It's a Wonderful Life.
At BJU, you'll have more opportunities for real-life experience in theatre arts than you know what to do with.
Biannual Shakespeare productions: Nearly every semester students can get involved in the Shakespeare production. There are usually many acting roles open to students, including understudy positions for the lead roles so you can learn from your faculty members on the job.
Vespers: Vespers programs are sacred presentations of drama and music by BJU faculty and students. These programs, both devotional and cultural, attract many visitors and are typically held five times a year on Thursday evenings or Friday mornings.
Living Gallery: A team of talented artists and technicians spend hundreds of hours putting together the sets, costumes, makeup and lighting needed to create larger-than-life artwork. In addition, an original drama ties in contemporary spiritual struggles to the overarching theme of the artwork.
Collaboration with peers on your own productions
Faculty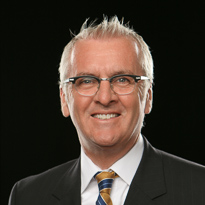 Your faculty bring to their classes many years of teaching experience as well as experience in the theatre arts and communication fields. Many of them are heavily involved in BJU's operas, plays and other productions.
They'll give you plenty of feedback so you can get an honest appraisal of your work to help you achieve your greatest potential.
First Year
+
Second Year
+
Third Year
+
Fourth Year
+
Program Goals
Demonstrate knowledge of the history, literature and function of drama.
Be able to analyze a play script for production.
Develop and display basic skills in theatre arts.
Evidence interpersonal communication skills as they collaborate effectively.
Demonstrate knowledge of the value of drama as a contemporary ministry tool.